All Posts Tagged With: "Shanghai"
Super specialist denim brand G-Star RAW has set up its RAW Gallery in the Grand Gateway shopping mall in downtown Shanghai, China. Hollywood actress and G-Star campaign model Liv Tyler was present for the opening on May 28th, 2010, at 3pm and stayed in town for interviews and a spectacular G-Star party at Shanghai's Brown Sugar club.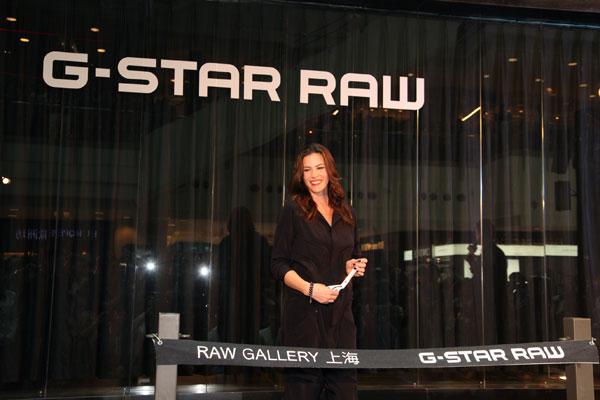 The RAW Gallery is an open access pop up gallery to showcase product and tell the G-Star brand story to the Chinese audience, giving them the opportunity to discover and experience the world of G-Star's DNA. The immediate visual impact generated by the in-house made glass pavilion symbolizes accessibility. The RAW Gallery showcases G-Star's proprietary Arc denim styles, collection pieces from the high-end RAW Essentials collection as well as the female Low-T collection, a special collection inspired by Liv Tyler. G-Star's craftsmanship is further highlighted via special custom made denim Tool Jackets and through a three panel Reading Wall which shows the full G-Star brand story.
Marion Cotillard is in the new Dior campaign called "Lady Blue". The setting is Shanghai's beautiful skyline including the Oriental Pearl Tower. Dior's Lady Blue campaign was photographed by Steven Klein and it also includes a 12-minute film directed by David Lynch and premiere on Ladydior.com on May 15, 2010.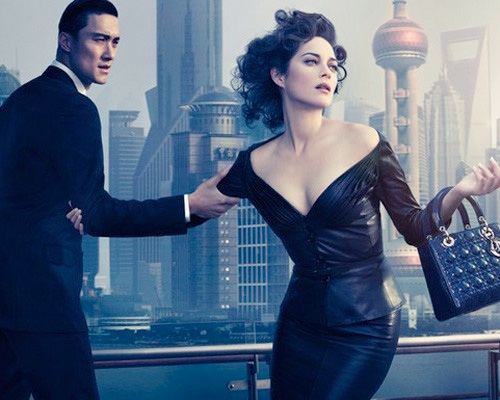 CHANEL introduces NOIR ET OR Paris-Shanghai Collection
For the "METIER D'ART" fashion show in Shanghai, Peter Philips, Global Creative Director of CHANEL Makeup, created an exclusive collection, NOIR ET OR. The collection is a glamorous fantasy of Shanghai in the 30's and 40's as Coco Chanel herself may have imagined it. The black and gold eyes and nails complimented the gilded and jet black accents shown on the runway.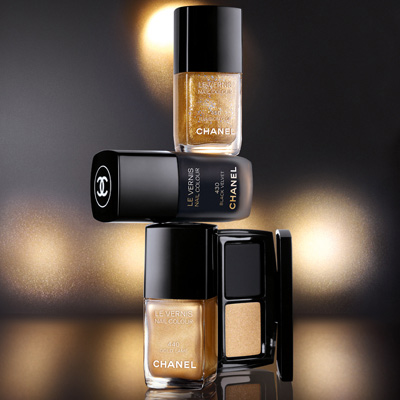 EYES:
Ligne et Ombre de Chanel in Jet-Gold
Matte black eyeliner and sparkling gold eyeshadow $45.00
STRAIGHT FROM PARIS: I would love one day to attend the CHANEL Haute Couture presentation in Paris. Meanwhile all I can do is admire from the distance. I have selected some of my favorites looks from the CHANEL collection to give you a sneak peek. BTW I love the hairstyle and the true coral lips seen on the runway models. The hairstyle? It's a cross between Minnie Mouse and Hello Kitty. Better yet, I see an Asian influence, an Asian Doll perhaps, or the glamour of Shanghai. The fingerless gloves are so Karl Lagerfeld. The silver shoes add a bit of  a space-age element making the whole look very intriguing. And finally, can the skort (skirt plus shorts) make a comeback?
Which CHANEL Haute Couture Spring/Summer 2010 look is your favorite?