All Posts Tagged With: "Liv Tyler"
Liv Tyler's hairstyle. To achieve this curly, wavy, sultry look for Liv Tyler's Los Angeles Premiere of "Super" on March 21, 2011, celebrity hairstylist David Babaii applied his favorite new product Couture Colour Pequi Oil Treatment (www.sephora.com) from roots to ends.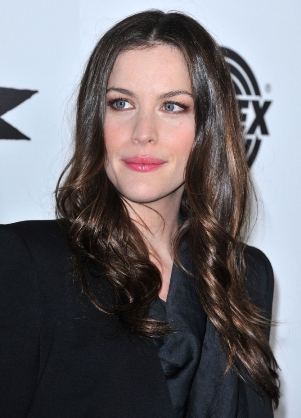 Liv Tyler's LA Premiere of "Super": Shiny, Healthy Hair by David Babaii
According to David, "Pequi Oil gives me the hold and shine I want for all my celebrity clients. It gives me a healthy shiny finish every time I use it." Next, he rough dried her tresses by using his hands and a blow dryer, moving the hair in various directions.
The Low-T collection fuses G-Star DNA with the unique style of actress and model, Liv Tyler, to create a range that embraces the look and feel of the modern G-Star woman; cool, sophisticated and controlled.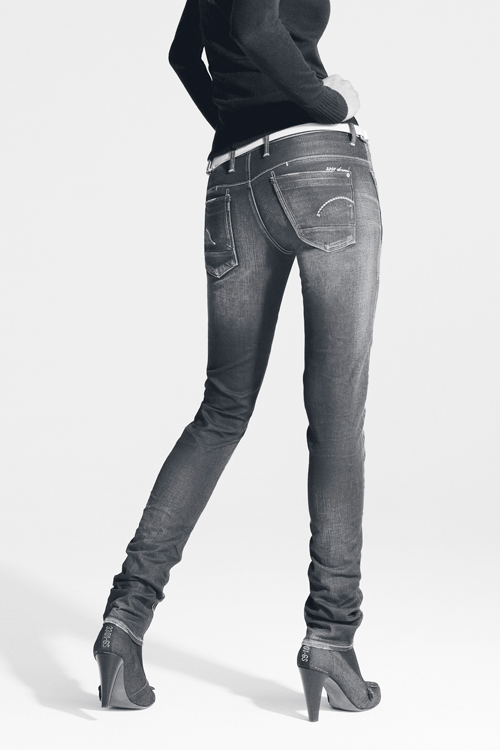 G-Star the Low-T Skinny
Go behind the scenes with G-Star RAW as they interview Liv Tyler during the G-Star  RAW Spring/Summer 2010 campaign photo shoot in Paris.
G-Star: How did your career get started?
Liv Tyler: I was very young and it all happened very rapidly. I was fifteen or sixteen when I got my first part. At that time I lived in NY and I was already a model. I went on a few auditions and got my first part pretty quickly after that.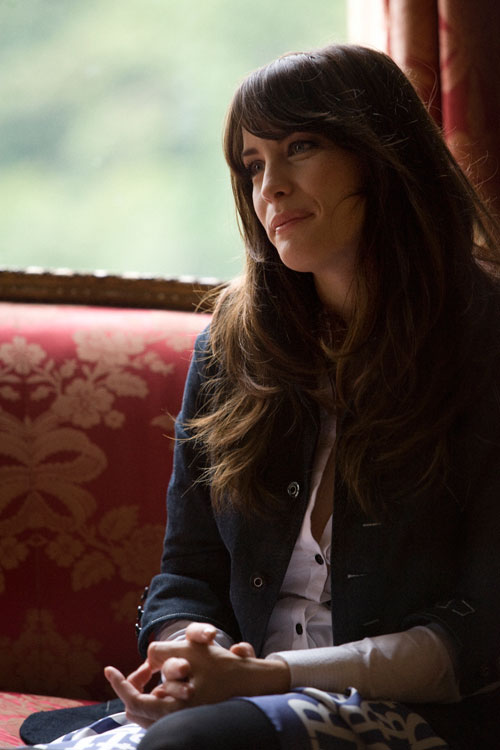 G-Star: Have you always wanted to work in the film industry?
LT: My mother used to tell me I was going to be an actress when I grew up, because I was always dressing up in her outfits and performing, singing and dancing around the house. I think I just wanted to be a punk rock singer. My mom used to have Iggy Pop records that I listened to all the time. I would take the top of her four poster bed and pretend it was a microphone. I probably wanted to be a singer more than anything, just like my mother who was in a punk rock band in the eighties. Somehow I became an actress.
Celebrated photographer, Anton Corbijn, returns to shoot his third major advertising campaign for denim innovators, G-Star RAW, with the Spring/Summer 2010 collection, featuring actress and model, Liv Tyler.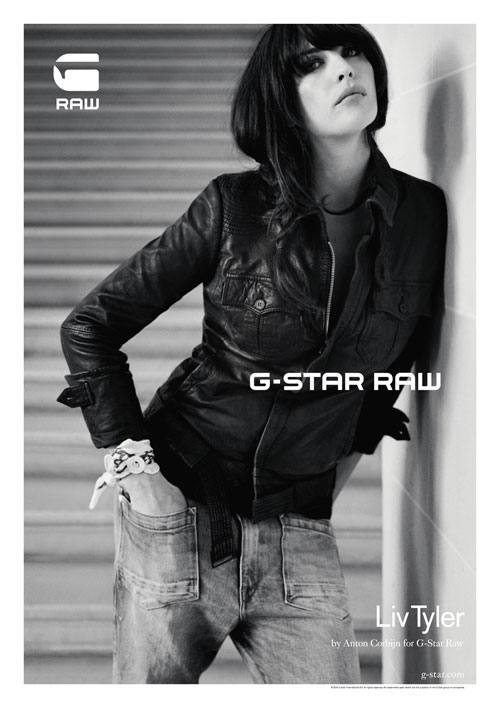 The chosen campaign images feature Liv wearing pieces from the women's Low-T mini-collection – a range designed for the strong, confident and sophisticated modern woman. The decision to use a solo female image as the focus for the campaign underlines G-Star's commitment to its women's collection and reinforces its core theme of 'RAW Elegance.'
Super specialist denim brand G-Star RAW has set up its RAW Gallery in the Grand Gateway shopping mall in downtown Shanghai, China. Hollywood actress and G-Star campaign model Liv Tyler was present for the opening on May 28th, 2010, at 3pm and stayed in town for interviews and a spectacular G-Star party at Shanghai's Brown Sugar club.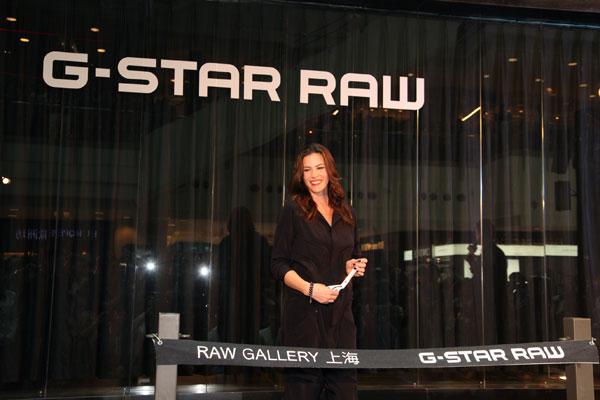 The RAW Gallery is an open access pop up gallery to showcase product and tell the G-Star brand story to the Chinese audience, giving them the opportunity to discover and experience the world of G-Star's DNA. The immediate visual impact generated by the in-house made glass pavilion symbolizes accessibility. The RAW Gallery showcases G-Star's proprietary Arc denim styles, collection pieces from the high-end RAW Essentials collection as well as the female Low-T collection, a special collection inspired by Liv Tyler. G-Star's craftsmanship is further highlighted via special custom made denim Tool Jackets and through a three panel Reading Wall which shows the full G-Star brand story.
Hallie Bowman Celebrity Stylist for Pantene created Liv Tyler's hairstyle last night at the Met Gala.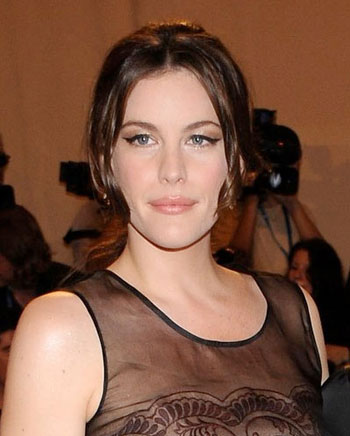 "With Liv, I went for a Bell du Jour look, with set hair and a little height in the crown. After washing, I sprayed the NEW Pantene Pro-V Fine Hair Root Lifter Spray Gel and applied the NEW Pantene Pro-V Fine Hair Triple Action Volume Mousse to achieve fullness at the roots to prepare for the elevated style.
Just to to clarify rumors: Uma Thurman is NOT replacing Liv Tyler as the face of Parfums Givenchy!
You may have heard or read about Givenchy's recent partnership with Uma Thurman for a new women's fragrance. However, rumors are surfacing that Uma is replacing Liv Tyler as the face of the brand, and that is NOT true. Liv Tyler will remain the face of Parfums Givenchy and Very Irresistible fragrance!
Here are the details: Parfums Givenchy is proud to announce its future collaboration with actress Uma Thurman as the face of a new fragrance set to launch in Europe this fall, with a possible launch in the US in 2010.
While Liv Tyler will continue her role as the face of the brand and the Very Irresistible Fragrance franchise, Parfums Givenchy will be adding Thurman to its roster via a distinct campaign for a new scent. Thurman is the face of a new women's fragrance only, and details about the fragrance, campaign, and partnership will be revealed later this summer.