Celebrated photographer, Anton Corbijn, returns to shoot his third major advertising campaign for denim innovators, G-Star RAW, with the Spring/Summer 2010 collection, featuring actress and model, Liv Tyler.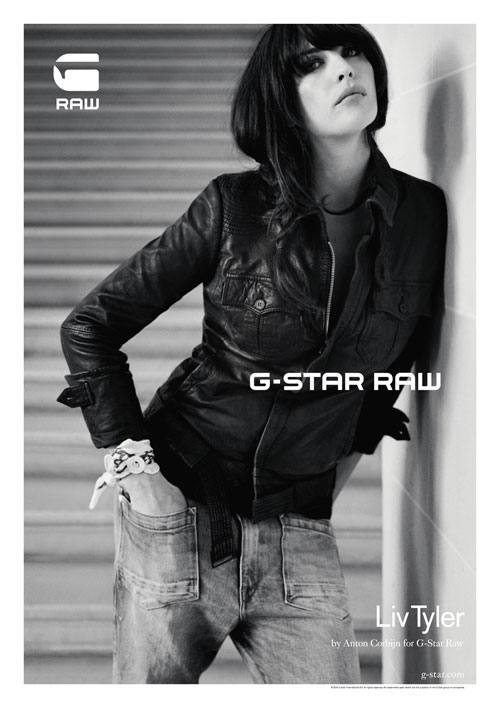 The chosen campaign images feature Liv wearing pieces from the women's Low-T mini-collection – a range designed for the strong, confident and sophisticated modern woman. The decision to use a solo female image as the focus for the campaign underlines G-Star's commitment to its women's collection and reinforces its core theme of 'RAW Elegance.'
Liv Tyler is an internationally recognized model and actress, most famous for her portrayal of the ethereal and beautiful elf-princess, Arwen, in Lord of the Rings. Her striking looks and assured, independent style perfectly embodies the modern G-Star woman: tough and controlled, yet not afraid to be sensual. The striking campaign images bring to mind many of the iconic celebrity photographs Anton has shot over the past two decades.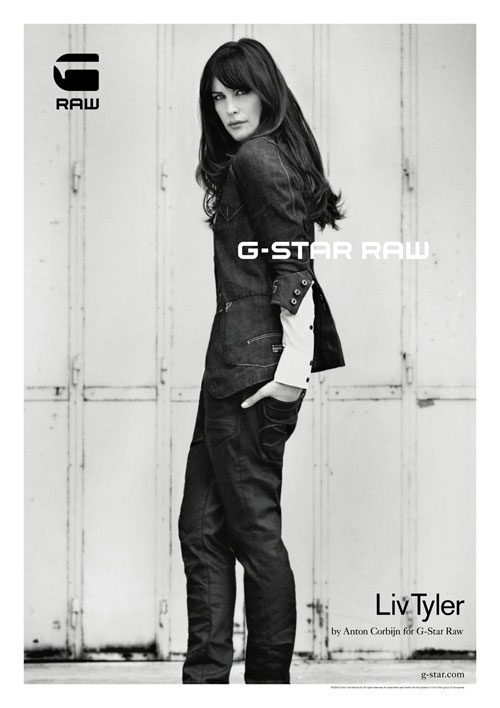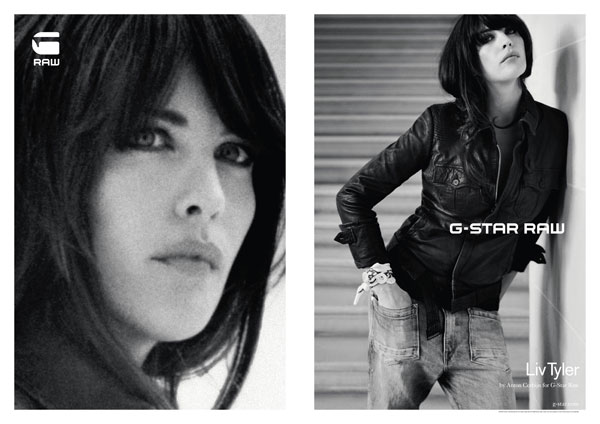 The campaign has launched in print, outdoor media and in-stores as of February 17th 2010.
Visit www.g-star.com to learn more about their collections.