All Posts Tagged With: "G-STAR"
Here's a sneak peek to G-Star RAW Magazine featuring Q&A with the lovely Gemma Arterton.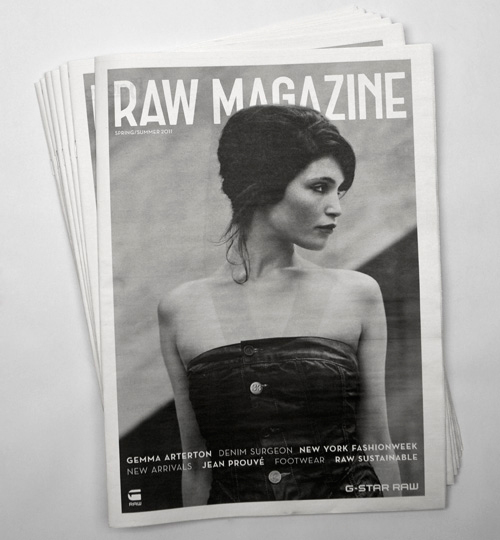 G-Star is fascinated by your authenticity – the fact that beneath the Hollywood glamour and gloss there is a tough, real person with a tough, real upbringing. You embody their values as an authentic denim brand that makes real work-wear and has, by a twist of fate, become a glamorous fashion label. Do you relate to that?
Of course! I think that's one of the things that I love about G-Star. I feel like a tough girl in a fancy frock sometimes, and I think G-Star is the same. I like the contradiction between glamour and durability. Sometimes people are shocked when they meet me because of this contradiction. I've often been told that what I say doesn't match the way I look… and I think that's a good thing! Surprise is exciting.
Amsterdam/London, January 14th, 2011 – On the evening of January 13th, 2011, G-Star presented London RAW Night: an eclectic mix of performance, art, music, fashion and film; curated by British actress and new face of G-Star's Spring/Summer 2011 advertising campaign, Gemma Arterton.
A crossover of guests from different artistic fields, were welcomed at One Mayfair; an old church that had been turned into part gallery, part performance stage, part disco and part art installation.
I just received the G-Star Raw London Raw Night invite and gutted I can't make it to London, Marta Walsh's favorite city. Anyways here's a sneak peek to a cool fashion event invitation and how fashion and beauty blogging is fun.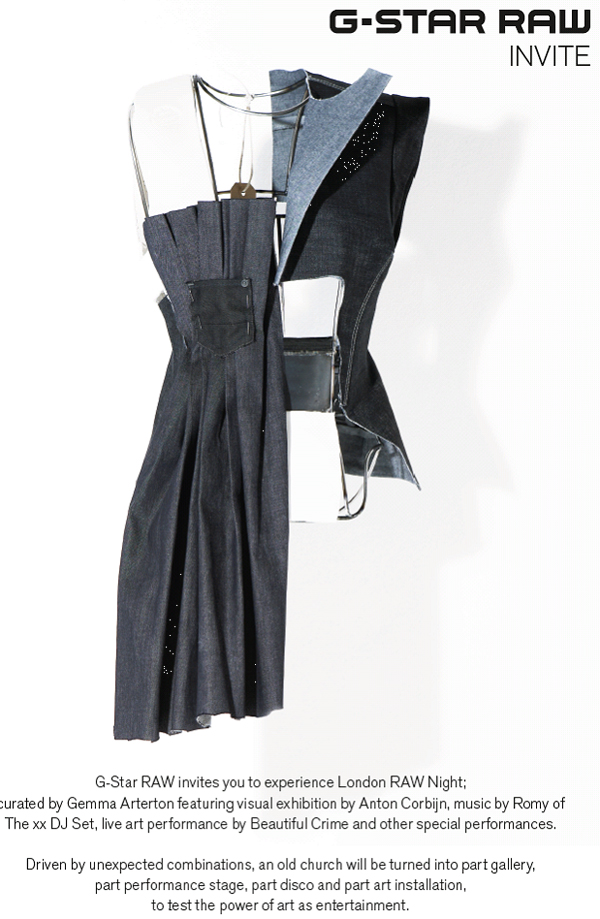 The Low-T collection fuses G-Star DNA with the unique style of actress and model, Liv Tyler, to create a range that embraces the look and feel of the modern G-Star woman; cool, sophisticated and controlled.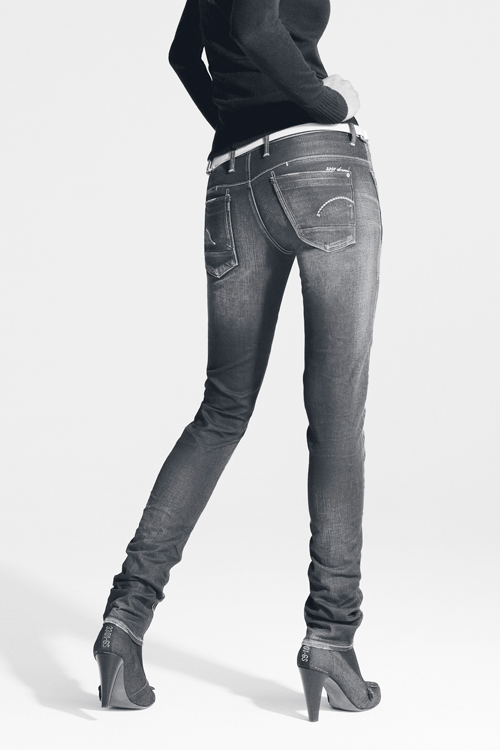 G-Star the Low-T Skinny
Justin Beiber looked hip in G-Star as he sang his heart out to hundreds of ladies all hoping to win his this morning for the Today Show's concert series.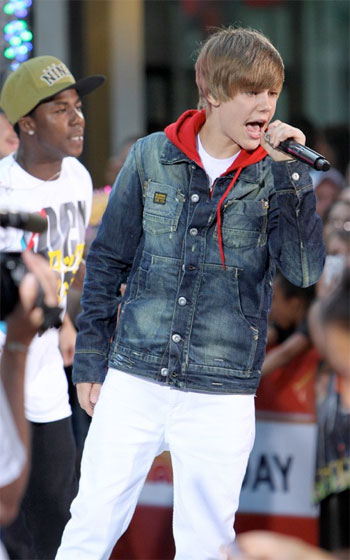 Justin Bieber is wearing a G-Star Wood Denim Jacket. Fabric: Urban Denim. Wash: Track Aged. Price: $260
Available at: www.g-star.com
Fresh colors anchored the NY RAW Fall/Winter 2010 collection of luxury denim brand G-Star at the Hammerstein Ballroom. Bright Yellow, Nassau Blue and Car Green complemented G-Star's traditionally dark palette for coats, jackets and dresses, while luxury new light denim washes were added to the established dark raw denim range.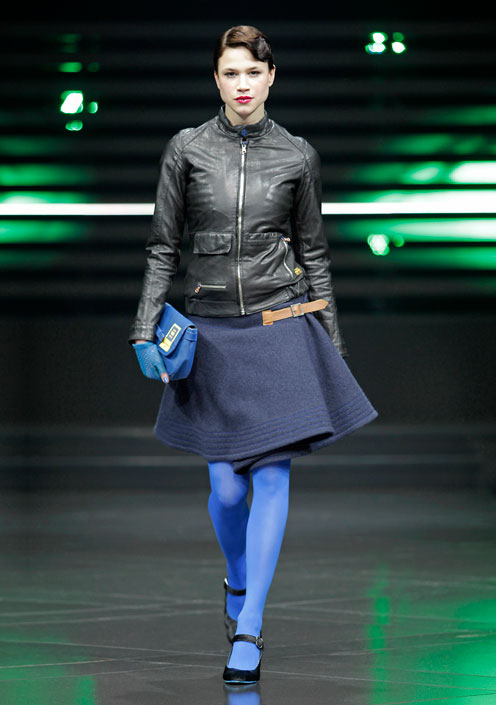 The unique G-Star signature combination of raw and tough mixed with sophisticated and luxurious could be seen in brightly colored, elegantly tailored coats in heavy gauge, cooked wool, paired with luxury worn-in denim pants. The inspiration for this season's NY RAW collection came from the authentic, highly sophisticated service uniform worn by 19th century coach drivers. G-Star combined a formal A-line silhouette with hard-ware luxury materials and fine tailoring resulting in a modern interpretation of the classic Coachman Coat.
Go behind the scenes with G-Star RAW as they interview Liv Tyler during the G-Star  RAW Spring/Summer 2010 campaign photo shoot in Paris.
G-Star: How did your career get started?
Liv Tyler: I was very young and it all happened very rapidly. I was fifteen or sixteen when I got my first part. At that time I lived in NY and I was already a model. I went on a few auditions and got my first part pretty quickly after that.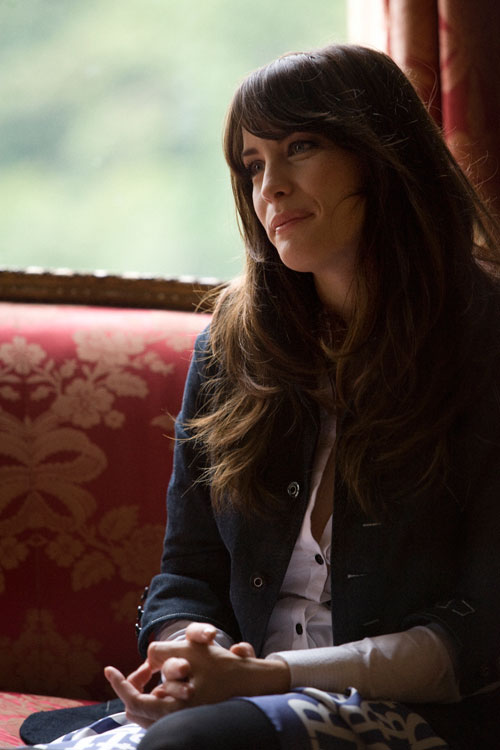 G-Star: Have you always wanted to work in the film industry?
LT: My mother used to tell me I was going to be an actress when I grew up, because I was always dressing up in her outfits and performing, singing and dancing around the house. I think I just wanted to be a punk rock singer. My mom used to have Iggy Pop records that I listened to all the time. I would take the top of her four poster bed and pretend it was a microphone. I probably wanted to be a singer more than anything, just like my mother who was in a punk rock band in the eighties. Somehow I became an actress.
Celebrated photographer, Anton Corbijn, returns to shoot his third major advertising campaign for denim innovators, G-Star RAW, with the Spring/Summer 2010 collection, featuring actress and model, Liv Tyler.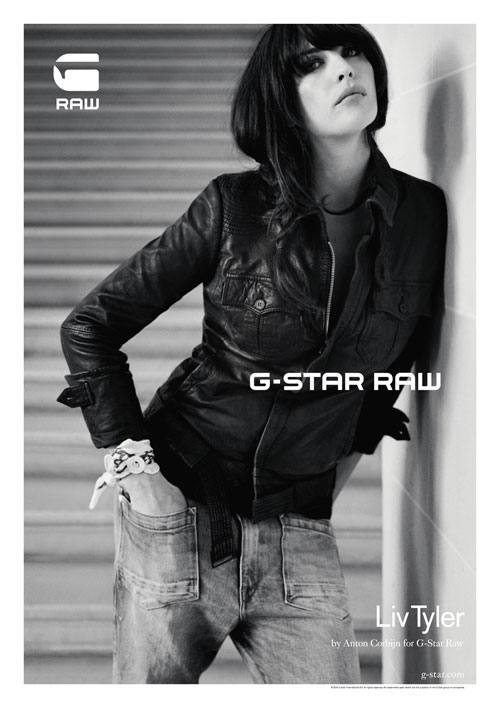 The chosen campaign images feature Liv wearing pieces from the women's Low-T mini-collection – a range designed for the strong, confident and sophisticated modern woman. The decision to use a solo female image as the focus for the campaign underlines G-Star's commitment to its women's collection and reinforces its core theme of 'RAW Elegance.'