All Posts Tagged With: "Gemma Arterton"
Here's a sneak peek to G-Star RAW Magazine featuring Q&A with the lovely Gemma Arterton.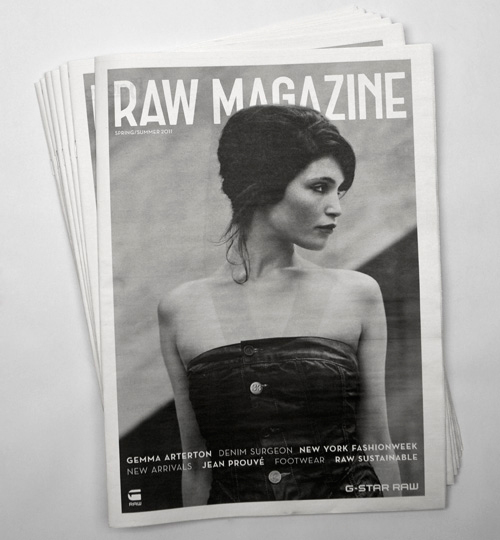 G-Star is fascinated by your authenticity – the fact that beneath the Hollywood glamour and gloss there is a tough, real person with a tough, real upbringing. You embody their values as an authentic denim brand that makes real work-wear and has, by a twist of fate, become a glamorous fashion label. Do you relate to that?
Of course! I think that's one of the things that I love about G-Star. I feel like a tough girl in a fancy frock sometimes, and I think G-Star is the same. I like the contradiction between glamour and durability. Sometimes people are shocked when they meet me because of this contradiction. I've often been told that what I say doesn't match the way I look… and I think that's a good thing! Surprise is exciting.
Amsterdam/London, January 14th, 2011 – On the evening of January 13th, 2011, G-Star presented London RAW Night: an eclectic mix of performance, art, music, fashion and film; curated by British actress and new face of G-Star's Spring/Summer 2011 advertising campaign, Gemma Arterton.
A crossover of guests from different artistic fields, were welcomed at One Mayfair; an old church that had been turned into part gallery, part performance stage, part disco and part art installation.
Gemma Arterton in CHANEL Beauté. CHANEL Celebrity Makeup Artist Kate Lee worked with Gemma Arterton at the Los Angeles premiere of Prince of Persia: The Sands of Time on Monday, May 17th, 2010.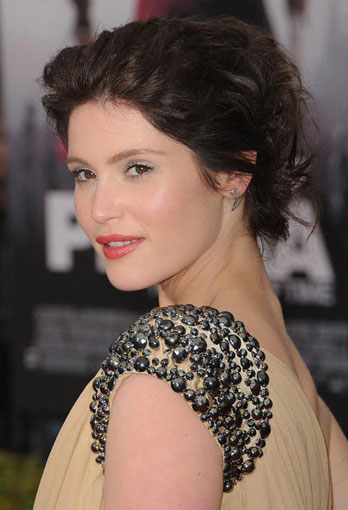 How to get Gemma's glamorous, fresh makeup look by CHANEL Celebrity Makeup Artist Kate Lee:
"I prepped Gemma's skin with CHANEL Hydramax + Active Serum. On her eyes, I used a beautiful violet grey shadow from a new palette launching in July – CHANEL Quadra Eye Shadow in Enigma.
Impossible to resist introducing Bond Girl 007 from Avon.
No James Bond 007 movie is complete without a Bond Girl, the modern-day epitome of enticing empowerment and serious sex appeal. Women want to be her; men want to be with her – she's impossible to resist! Now with a little help from Avon and their seductive new fragrance, Bond Girl 007, every woman can feel like a Bond Girl-smart, empowered, resourceful, confident and sexy.