All Posts Tagged With: "Nail Polish"
The latest launch from Beauty 360—the NEW Beauty 360 No-Light Gel Polish. Now, achieving a salon-quality, long-lasting manicure at home is easier (and more affordable) than ever!
To the one-percenters, listen up because AZATURE is shaking up the fine-jewelry world with the launch of AZATURE Nail Polish. Toted as the most expensive nail polish in the world, AZATURE Nail Polish is the latest offering from the black diamond king. This celebrity and royalty designer is bringing a whole new meaning to the phrase "dripping in diamonds" by introducing this ultra-luxe product to the beauty market.
What's HOT in the world of nail polish these days is the British Butter London.
Super rich pigments and runway material shades. The Butter London nail polish contain NO Formaldehyde, NO Toluene, NO DBP.
The new must-have beauty for the season is MAC Festive Finery Nail Polish which is from the MAC Holiday 2011 collection. It's a melange of purple, grey, and black. It's also super glossy and long-wearing. Pretty cool.

MAC Festive Finery Nail Polish (Cream)
On September 8th, 2011, CHANEL will debut its preview of Les Jeans De CHANEL, the highly-anticipated nail collection created exclusively by Peter Philips, Creative Director of CHANEL Makeup, at Fashion's Night Out events across the country and on chanel.com.

LES JEANS DE CHANEL
Always creating trends that others follow, Peter has developed a trio of blue lacquers, inspired by quintessence of casual chic: denim. A gradation of three shades, the colours range from deep to medium to very pale blue, evocative of the different styles and shades of one of the world's largest wardrobe staples.
Carey Mulligan was spotted wearing Essie on the red carpet at the Drive Comic Con Panel. Mani: ESSIE's Blushing Bride was used to get Carey's light-pink, earthy nails. Pedi: ESSIE's Capri was used to get Carey's complexion-warming fire coral summer pedicure.

Carey Mulligan's Nail Polish: Get the Look with Essie
L to R: Essie nail polish in Blushing Bride and in Capri. See the nail polishes in real life…
HOT Nails. IT nail polish for this season by Marta Walsh is I Know What Boys Like by Deborah Lippmann the perfect blue purple nail polish. They go really really well with a diamond (real or fake) bracelet . Try it you LOVE it xx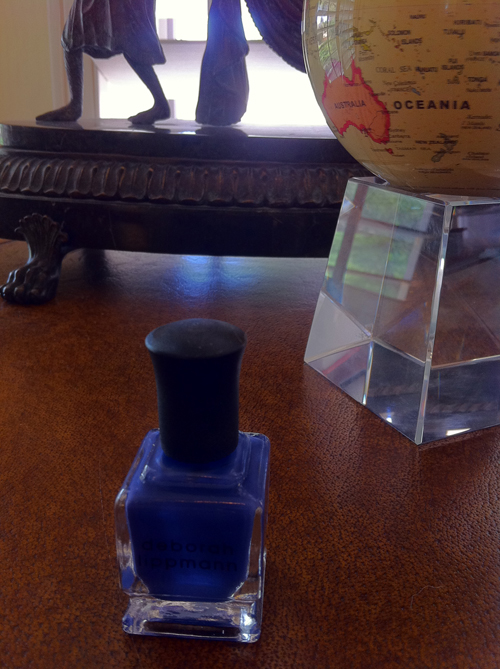 I Know What Boys Like by Deborah Lippmann Nail Polish
Summer Nails. Add a pop of colors to your nails this spring and summer with the hottest most fashionable shades from Deborah Lippmann!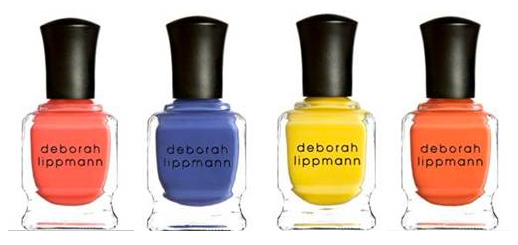 From Left to right: Girls Just Want To Have Fun, I Know What Boys Like, Yellow Brick Road, Lara's Theme
Tired of black or red nail polish why not try THE perfect pink: MAC Ice Cream Cake nail polish from MAC Quite Cute collection. Looks good both as manicure and pedicure. It's a pretty light and bright shade of pink. Looks amazing on tanned skin. It's very summer but if you are a girly-girl it also looks hot in winter. Marta Walsh LOVE x

MAC Ice Cream Cake Nail Polish From Quite Cute collection
I absolutely love this NEW nail polish from MAC Quite Cute collection called Little Girl Type. On nails it appears as very pale lavender, and I mean very pale and that's why I like it, and in certain light it looks white which I love. The color pigment of this nail polish is very strong, creamy, not sheer. Long lasting. Very unique color which stands out and demands compliments.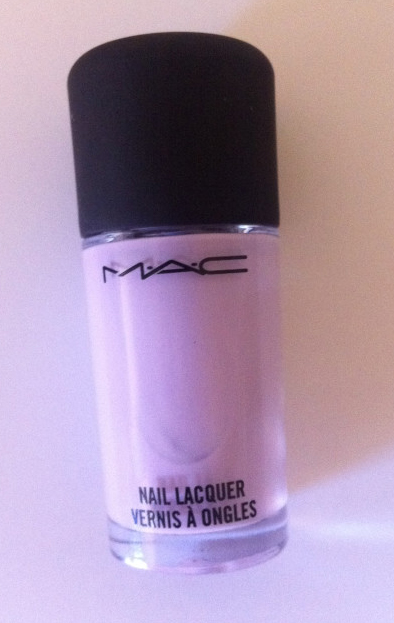 MAC Little Girl Type Nail Polish from MAC Quite Cute collection