All Posts Tagged With: "Nails"
Give your nails a much needed boost with the new Sally Hansen Moisture Rehab Overnight Nail Serum and for your lips, Rimmel London will give you that much needed long wearing dose of color for the New Year with their new Only 1 Matte Lipstick.
WAKE UP TO HEALTHIER, HYDRATED NAILS:
SALLY HANSEN LAUNCHES MOISTURE REHAB™ OVERNIGHT NAIL SERUM
Winter hands season is in full swing and with it comes scaly skin, dry, brittle nails and peeling cuticles that makes wearing gloves at all times an appealing idea. Fortunately, skincare pioneer, EVE LOM and nail maven Jin Soon Choi have created the ultimate winter hand survival guide, ensuring that your digits will look and feel their best until spring can grace us with its presence.
SOMETHING BIG: SALLY HANSEN LAUNCHES TWO NEW MEGA MANICURE ESSENTIALS! Treat yourself to two new manicure must-haves.
Nail experts know that the proper foundation is essential for flawless color laydown. Sally Hansen introduces two treatment products designed to prep and prime for the perfect manicure.
Sneak Peek To New York Fashion Week…Julie Kandalec for essie created a luxe, red-carpet ready gold nail by layering good as gold and shifting power.
Christina Aguilera wore Sally Hansen Salon Effects Real Nail Polish Strips in "Lust-rous" on last night's episode of The Voice.
Christina's manicurist, Farah Songhorian, explains that the "Lust-rous" pattern "compliments the dress and adds some sparkle and glam to the nail".
At Naeem Khan Fall 2012 fashion show, CND's Angi Wingle created a pure blood-red nail with CND Colour in Bloodline. This seductive manicure popped against the black, white, cream, and gold color scheme in the collection. Do you love?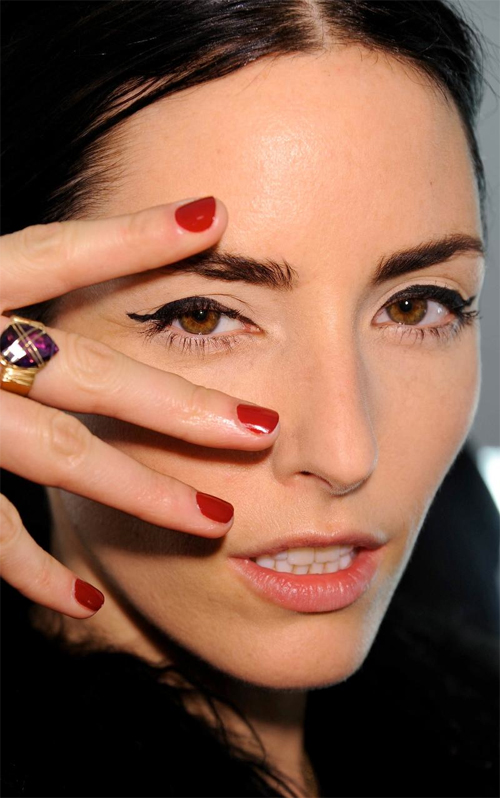 Naeem Khan New York Fashion Week Fall 2012
At Nicole Miller Fall 2012, CND's Wanda Ruiz helped showcase parallel times to prove that "the past plays out in the present." CND's "Time Machine" manicures at Nicole Miller were trippy and hypnotic in colorful swirls of CND Colours in Plumville, Electric Orange, Bicycle Yellow and Anchor Blue. Master this look at home with a toothpick (or a detailing brush) and some patience.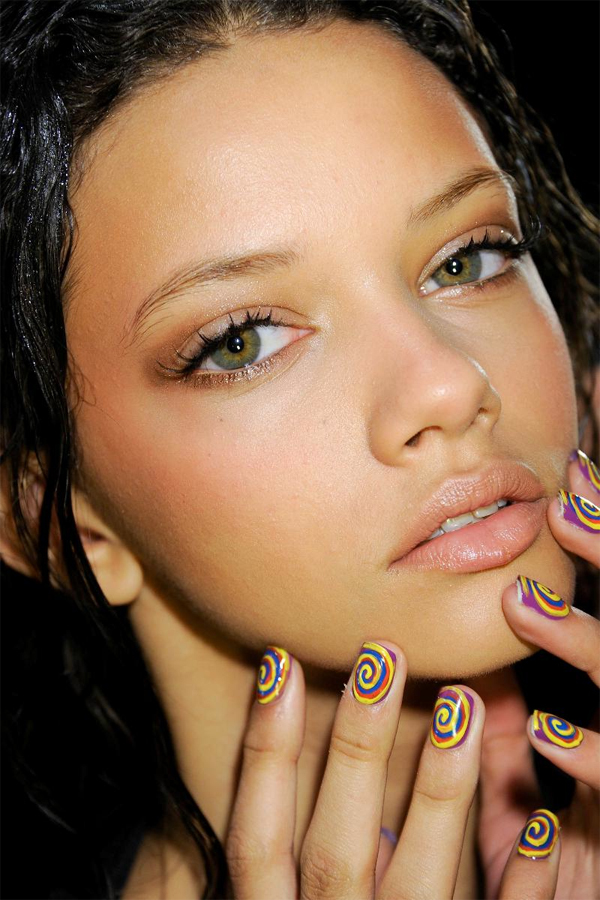 Time Machine Manis at Nicole Miller Fall 2012
CND nails
Celebrity Manicurist Michelle Saunders used a mix of essie's Lady Like ($8) and Au Natural ($8) to compliment Kate Beckinsale's gorgeous cream dress.
Celebrity Manicurist Nettie Davis used essie's Very Structured ($8) to create Shailene's burnt orange, earthy manicure. Website: www.essie.com
On September 12th, 2011, CHANEL Les Vernis Nail Colours will make their debut in the short animated film entitled "SHADE PARADE", which showcases trend-setting CHANEL nail colours in the style of a musical.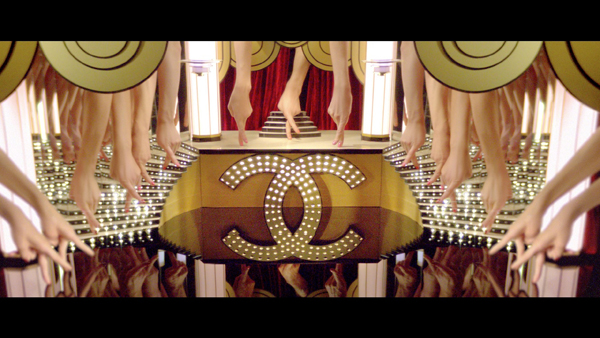 Featuring a play of choreographed hands, CHANEL Les Vernis Nail Colours take on the leading roles in this unprecedented, ingenious nail extravaganza. A colorful cast awaits your discovery on CHANEL MAKEUP CONFIDENTIAL, the innovative digital magazine that explores the world of CHANEL Makeup.
For the first time, Estée Lauder teamed up with The Row for New York Fashion Week– sponsoring the beauty look (makeup and nails) for the Spring 2012 Presentation that took place at The DiMenna Center for Classical Music in NYC on Friday, September 9th.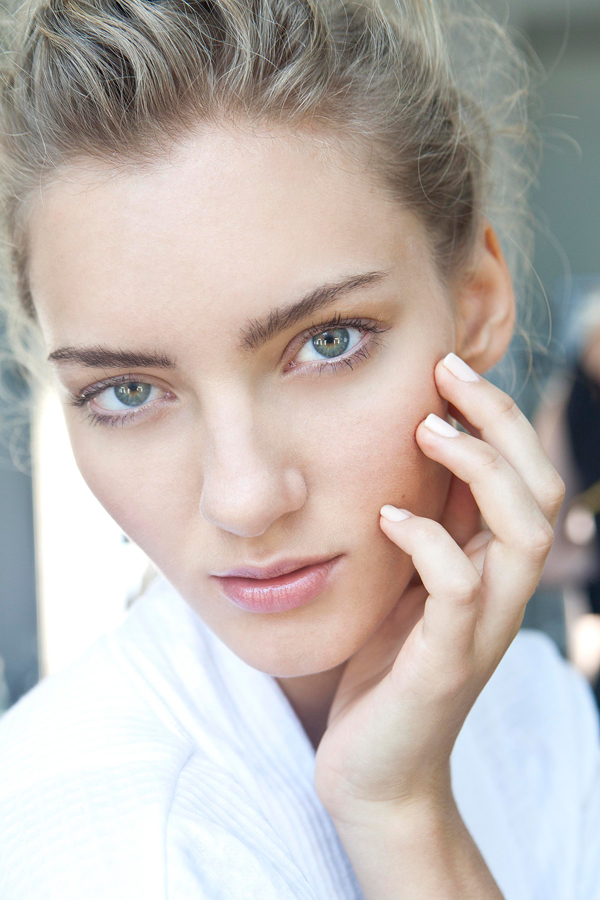 The Row Spring 2012 with Estée Lauder
Estée Lauder Creative Makeup Director Tom Pecheux lead a team of makeup artists to create the fresh and beautiful look on 15 models – While famed manicurist Deborah Lippman and her team polished their nails using Estée Lauder Pure Color Nail Lacquer.
"The beauty look for The Row presentation is softly sophisticated. The models look fresh, natural and beautiful – what any woman would want to look like when she wakes up in the morning." – Tom Pecheux, Estée Lauder Creative Makeup Director.