All Posts Tagged With: "Jin Soon Choi"
Jin Soon Choi was inspired by the cheerful colors of Spring to create this modern day Easter themed nail look, perfect for any sunny activites you have planned!
Modern Easter Nail Art
JINsoon Show Recap: Derek Lam Fall/Winter 2017. Overall Look: Sheer Nude. Nail Inspiration: The Derek Lam FW17 collection is full of bold hues like red, gold, black and white. To complement these standout shades, Jin Soon Choi chose to use Muse, an essential nude shade that is the perfect complement to bold colors, and automatically creates a contrast against all skin tones.
How-To Steps:
Winter hands season is in full swing and with it comes scaly skin, dry, brittle nails and peeling cuticles that makes wearing gloves at all times an appealing idea. Fortunately, skincare pioneer, EVE LOM and nail maven Jin Soon Choi have created the ultimate winter hand survival guide, ensuring that your digits will look and feel their best until spring can grace us with its presence.
Derek Lam's Spring 2017 collection pulled inspiration from artist Georgia O'Keeffe's untroublesome, lucid, style of dressing. Jin Soon Choi was moved by the clean, quiet vibe when choosing Nostalgia to complement the collection. The pink beige shade is elegant yet glamourous and elongates the shape of the hands.
How to steps manicure or pedicure:
MAC Nail Trend FW by Jin Soon Choi: Backstage and front row, nail trend has arrived! More than a colour statement, an of-the-moment approach that dazzles with innovation and style.
Available: North America August 27th, 2009 at all MAC locations, 1.800.588.0070 and www.maccosmetics.com
The MAC Nail Trend FW by Jin Soon Choi collection:
Overlacquer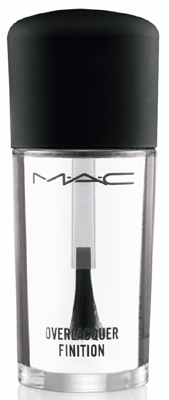 Suggested retail price $12.00 u.s./$15.50 cdn
Underlacquer
Suggested retail price $12.00 u.s./$15.50 cdn