All Posts Tagged With: "Manicure"
Inspired by a "vixen's love story," Michael Costello's Fall/Winter 2017 collection starts off with a dainty feel in both colors and materials, and ends on a tougher note, and Rita Remark for essie wanted the nails to mirror that. She created a copper wire nail using penny talk as an accent color, choosing it specifically because it matches the hardware throughout the collection.
GET THE LOOK
1. Begin by applying one coat of grow stronger on clean nails to create a healthy manicure.
SOMETHING BIG: SALLY HANSEN LAUNCHES TWO NEW MEGA MANICURE ESSENTIALS! Treat yourself to two new manicure must-haves.
Nail experts know that the proper foundation is essential for flawless color laydown. Sally Hansen introduces two treatment products designed to prep and prime for the perfect manicure.
"Great clean manicure by Sally Hansen complete salon manicure in Polar Bare x"-Marta Walsh
Christina Aguilera wore Sally Hansen Salon Effects Real Nail Polish Strips in "Lust-rous" on last night's episode of The Voice.
Christina's manicurist, Farah Songhorian, explains that the "Lust-rous" pattern "compliments the dress and adds some sparkle and glam to the nail".
CHANEL Celebrity Manicurist Tom Bachik has been painting the hands and toes of his celebrity clients with colours from the new LES KHAKIS DE CHANEL nail collection. These three fashion forward shades have been spotted on the hottest red carpets in Hollywood, and at the most chic New York Fashion Week events.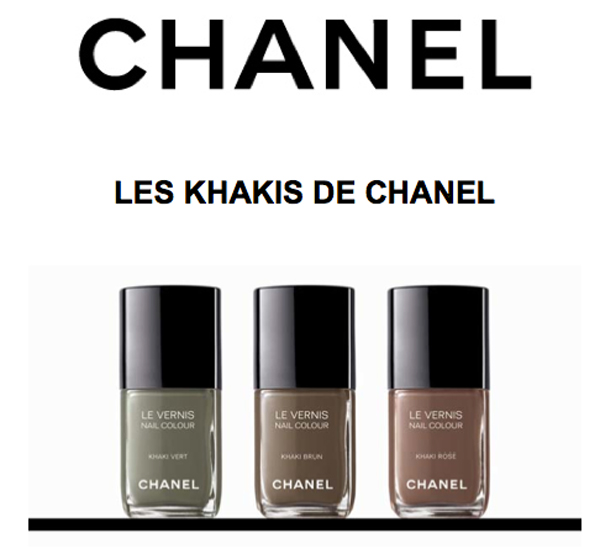 Celebrity fans:
Victoria Beckham, Rose Byrne, Leann Rimes, and Jessica Simpson have all worn CHANEL Nail Colour in Khaki Rose
New York Fashion Week SS 2011. Estée Lauder teams up with Derek Lam for SS2011 Runway Show!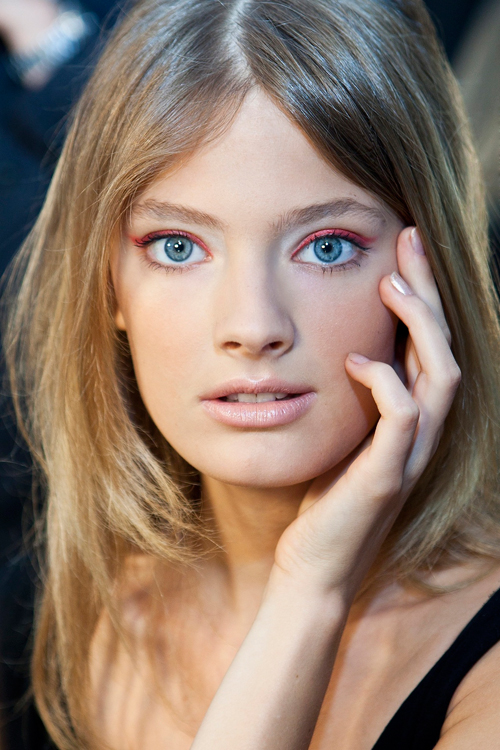 For the second consecutive season, Estée Lauder embarked on New York Fashion Week – once again sponsoring the beauty look (makeup & nails) at the Derek Lam SS 2011 runway show. Bright orange-shaded eyes, nude lips, peachy-bronzed cheeks and neutral nails ruled the catwalk at Lincoln Center on Sunday, September 12th, 2010.
New York Fashion Week S/S 2011. Nail Trends. 20 of America's top designers, including Marc Jacobs and Jason Wu, partner with CND to tap into trend-setting manicure talent.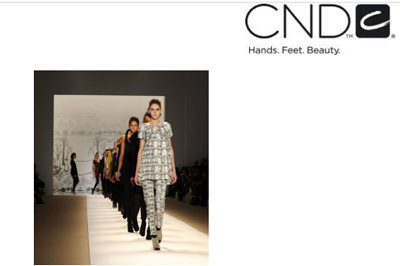 CND Nail Professionals Roxanne Valinoti, Angi Wingle, Amanda Fontanarrosa, Kristina Estabrooks and Wanda Ruiz are leading the manicure looks for the following designers:
· Behnaz Sarafpour
Sally Hansen and DKMS, the world's largest bone marrow donor center, have partnered for the Color that Cares campaign and offered complimentary Sally Hansen manicures in LA yesterday, June 10th, 2010, to raise awareness for DKMS. Actresses, AnnaLynne McCord and Michelle Trachtenberg stopped by and received a Sally Hansen manicure in support of DKMS. AnnaLynne's shade of choice was Sally Hansen Complete Salon Manicure in Grass Slipper and Michelle chose Complete Salon Manicure in Fairy Teal.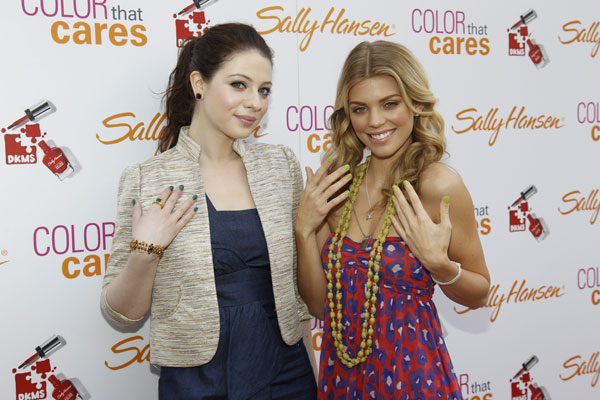 These five, new time-savers available at CVS/pharmacy either offer multiple benefits in one easy step or promise to deliver results quicker than ever. Here are our TOP 5 UNDER $10 suggestions on ways you can reclaim some extra moments outdoors and help cut down time spent on your beauty routine:
1) Sally Hansen Complete Salon Manicure, $7.00. The exclusive formula in this salon-quality nail polish performs the five steps of a professional manicure in just two coats.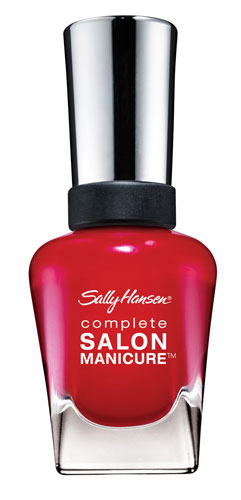 Sneak Peek: The cover for the next V Magazine (issue #65) which hits newsstands Tuesday, May 11th, 2010: "The Summer Scorcher issue," starring gorgeous actress Scarlett Johansson. Scarlett stars in Iron Man 2 which opens in theaters today, May 7th, 2010. The 21st century starlet was shot by famed photographers Inez van Lamsweerde and Vinoodh Matadin, and discussed her transformation as a woman with the various challenges she has faced throughout her career as an actress.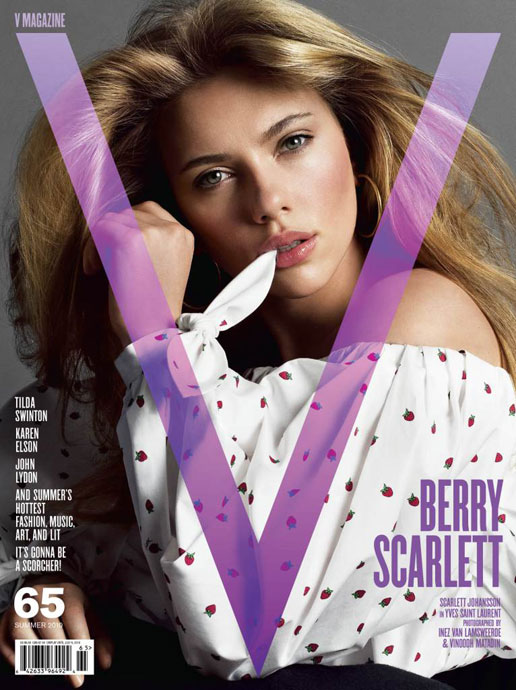 "Working with these incredible hair and makeup teams, you go in looking like a schmoe, and you come out like a movie star."-Scarlett Johansson