New York Fashion Week SS 2011. Estée Lauder teams up with Derek Lam for SS2011 Runway Show!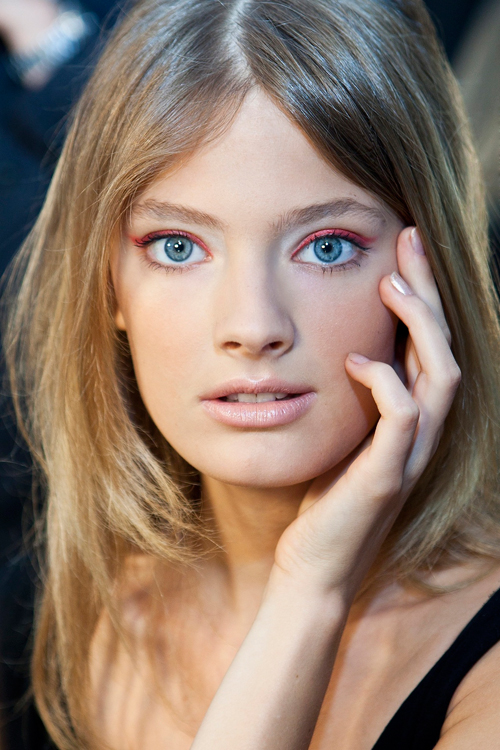 For the second consecutive season, Estée Lauder embarked on New York Fashion Week – once again sponsoring the beauty look (makeup & nails) at the Derek Lam SS 2011 runway show. Bright orange-shaded eyes, nude lips, peachy-bronzed cheeks and neutral nails ruled the catwalk at Lincoln Center on Sunday, September 12th, 2010.
Estée Lauder Creative Makeup Director Tom Pecheux lead a team of makeup artists to create the stunning look on 30 models – While famed manicurist Jin Soon Choi and her team polished their nails with new limited edition Estée Lauder Nail Lacquer in Extravagant Pearl (available October 2010).
"Working with Derek Lam is a true creative collaboration, he loves to bend the rules the way I do. So I created the focus on the eyes with products that are actually made for the lips. Vivid color on the eyes that is sharp and graphic with gorgeous skin, sun-kissed cheeks, a bit of mascara and a lovely eyebrow all bring the fantasy of the Derek Lam women." – Tom Pecheux, Estée Lauder Creative Makeup Director.
The Makeup Look:
EYES
Pure Color EyeShadow in Sugar Cube or Sandbar Beige Sumptuous Bold Volume Lifting Mascara in Black Double Wear Stay-in-Place Lip Pencil in Coral
*To achieve the orange-shaded look on eyes, Tom used two NEW Pure Color Lipsticks launching in March 2011 and Double Wear Stay-in-Place Lip Pencil in Coral
EYEBROWS
Double Wear Stay-in-Place Eye Pencil in Coffee
LIPS
NEW Pure Color Long Lasting Lipstick tested backstage- launching March 2011
CHEEKS
Bronze Goddess Soft Matte Bronzer Signature Powder Blush in Sweet Nectar
SKIN & FACE:
Double Wear Stay-in-Place Pressed Powder
Idealist Pore Minimizing Skin Refinisher DayWear Plus Multi Protection Anti-Oxidant Creme SPF 15
Double Wear Light Stay-in-Place Makeup SPF 10
Lucidity Translucent Loose Powder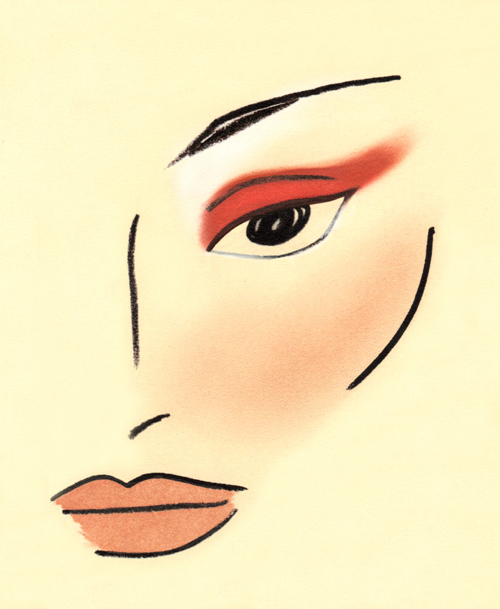 NAILS: NEW limited edition Pure Color Nail Lacquer in Extravagant Pearl – launching October 2010
Makeup: Tom Pecheux for Estée Lauder
Nails: Jin Soon Choi for Estée Lauder
Photos: Courtesy of Estée Lauder