Hallie Bowman Celebrity Stylist for Pantene created Liv Tyler's hairstyle last night at the Met Gala.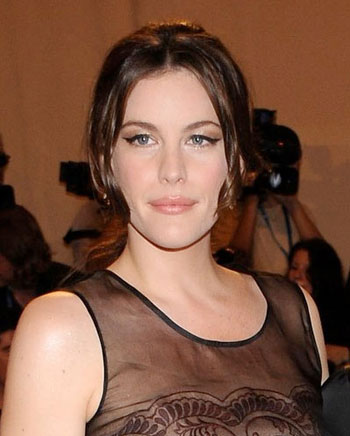 "With Liv, I went for a Bell du Jour look, with set hair and a little height in the crown. After washing, I sprayed the NEW Pantene Pro-V Fine Hair Root Lifter Spray Gel and applied the NEW Pantene Pro-V Fine Hair Triple Action Volume Mousse to achieve fullness at the roots to prepare for the elevated style.
I blow dried with a medium round brush, pinning each section in barrel curls as it cooled. Then, I brushed out the curls and braided her hair back loosely, putting a band in just at the nape where I pinned a diamond wing broach. I set her hair framing her face in waves, like a finger wave, and sprayed a moisture mist (mostly water) to reshape the hair, letting it air dry until her makeup was done. To finish the look, I pulled out pieces of hair in a few strategic spots to make it look chicly undone and sprayed with a very light, brushable spray."
The new Pantene products are launching in-stores in June 2010.