All Posts Tagged With: "Vogue Magazine"
Men Wear Makeup Too! Celebrity Makeup Artist AJ Crimson works with Sean Diddy Combs for the February 2010 issue of Vogue Magazine.
"Yes, fella's get camera ready before a photoshoot too-especially if your name is Sean Combs!"-AJ Crimson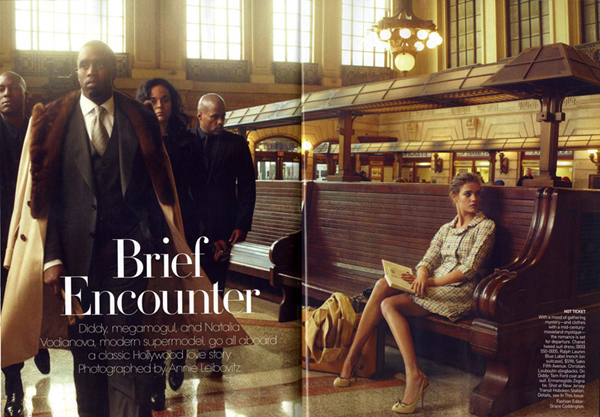 For more information on AJ Crimson, visit www.ajcrimson.com  also visit AJ's Blog!
About AJ Crimson
AJ Crimson is an established Celebrity Makeup Artist who is most known for his innovative and creative beauty solutions. He has worked on numerous key campaigns with many artists and celebrities including Fergie, Hillary Duff, Adrienne Bailon, Amerie, Estelle, Mya, Christina Milian, Letoya Luckett, Missy Elliott and Keyshia Cole just to name a few.
The January 2010 issue of Vogue Magazine which is on newsstands nationwide December 22nd,2009,  is featuring Rachel McAdams, the star of the highly anticipated Sherlock Holmes.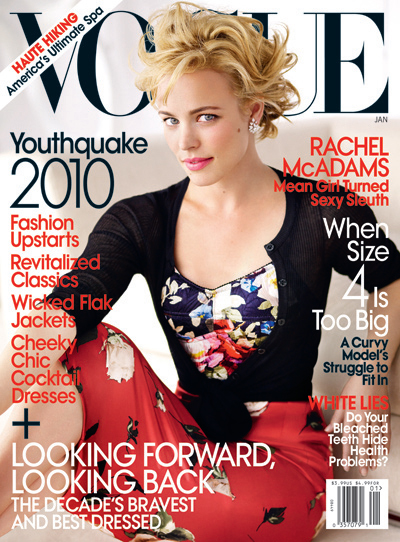 The Rachel McAdams article and interview in Vogue Magazine January 2010 is titled: Mean Girl Turned Sexy Sleuth By Sally Singer.  Photographs: Mario Testino. Cover fashion: Dolce & Gabbana; De Beers white gold–and–diamond earrings.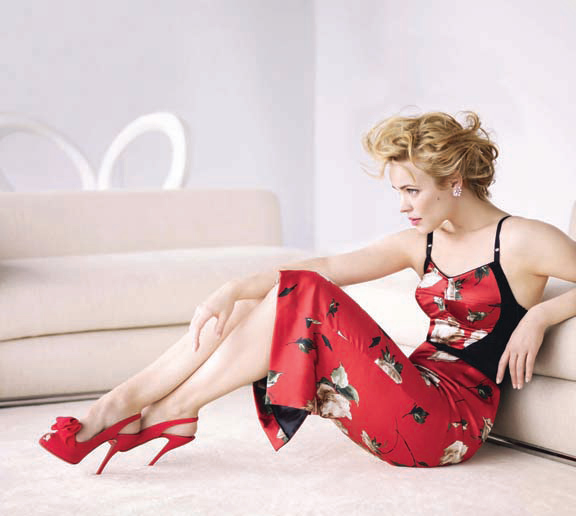 "Such a brilliant actress—not like Meryl, but she has that kind of intelligence. That brain is substantial, and if you have that along with a face you can't take your eyes off, it's so compelling. It's rare."—Diane Keaton on Rachel McAdams
R.J. Cutler's, The September Issue, was released this past Friday. The September Issue had the highest grossing opening weekend for an A&E IndieFilms production as well as for Roadside Attractions and has the 2nd highest per screen opening weekend average from all films for this year.
"We're thrilled with the films opening. People are fascinated by Anna Wintour and wanted to see this revealing and funny film, the first real portrait of a legend who's reigned at Vogue for 20 years," said Howard Cohen, Co-President of Roadside Attractions.
The September Issue opens on September 11, 2009 in Los Angeles and select cities.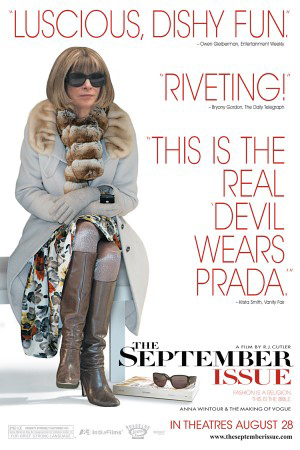 THE SEPTEMBER ISSUE, directed by R.J. Cutler and a Roadside Attractions release and A&E IndieFilms production, opened with the 5th highest all-time per screen average for a documentary this past weekend in New York – August 28, 2009. The film opened on 6 screens for a staggering $40,013 per screen average and an average total weekend gross at a remarkable $240,078.
Anna Wintour made a guest appearance on the Late Show with David Letterman last night.
I couldn't miss this interview for the world! Just in case you've missed it, Talking Makeup is excited bring to you the Anna Wintour on the Late Show with David Letterman video to watch!
Pre-sale tickets for R.J. Cutler's documentary The September Issue are now available for the first official theatrical showing of The September Issue this Thursday, August 27, at 12am for the Chelsea 9 theater in New York. Get your ticket to fashion's most-highly anticipated film. The September Issue gives you a behind-the-scenes look into the world of Vogue magazine and the woman behind the pages, Anna Wintour.
I'm a big fan of Jennifer Aniston. Jennifer looks incredibly young and beautiful for a woman approaching her 40th birthday very soon. What a true beauty!
Check out Jennifer Aniston on the Cover of Vogue Magazine December 2008 Edition and see for yourself:
What do you think? Are you an Angelina Jolie fan or a Jennifer Aniston fan?