All Posts Tagged With: "Sean Combs"
Elite athletes Eli Manning and LaDainian Tomlinson joined top media and celebrities like P. Diddy in New York City at an exclusive Gatorade's G Series Pro event Tuesday, April 13, 2010. The event transformed a high-end Soho loft to dramatically communicate the premium quality of the new product line and capture the mindset of a pro athlete who thinks about sports performance 24/7. The party started rocking early with more than 100 guests including New York Jet players D'Brickashaw Ferguson, and Jericho Cotchery. For the past 15 years G Series Pro products have only been available to college and pro athletes until now as we offer them through our partnership with GNC and Dick's Sporting Goods.

New York Giants quarterback Eli Manning and Hip-hop mogul Sean "Diddy" Combs greet each other at the Gatorade G Series Pro event in New York, Tues, April 13, 2010. G Series Pro, originally developed exclusively for professional and collegiate athletes, will be available starting at GNC May 1 and Dick's Sporting Goods June 1, 2010.
Men Wear Makeup Too! Celebrity Makeup Artist AJ Crimson works with Sean Diddy Combs for the February 2010 issue of Vogue Magazine.
"Yes, fella's get camera ready before a photoshoot too-especially if your name is Sean Combs!"-AJ Crimson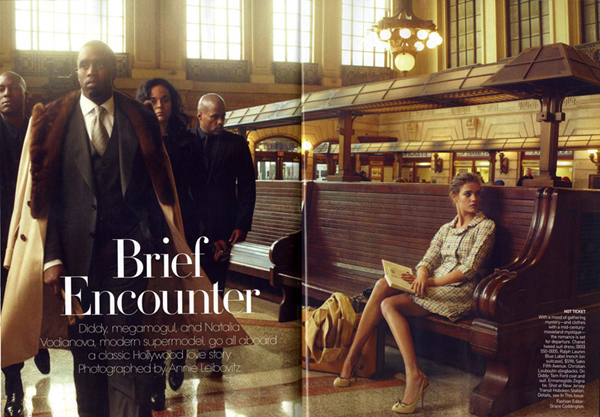 For more information on AJ Crimson, visit www.ajcrimson.com  also visit AJ's Blog!
About AJ Crimson
AJ Crimson is an established Celebrity Makeup Artist who is most known for his innovative and creative beauty solutions. He has worked on numerous key campaigns with many artists and celebrities including Fergie, Hillary Duff, Adrienne Bailon, Amerie, Estelle, Mya, Christina Milian, Letoya Luckett, Missy Elliott and Keyshia Cole just to name a few.