All Posts Tagged With: "Men"
Carolina Herrera presents 212MEN ICE, a new limited edition that reveals the more sensual and provocative side of the 212 universe.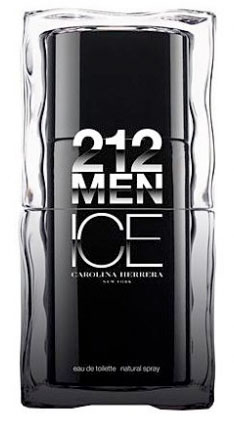 212 MEN ICE is a masculine fragrance with a distinctive personality. Created with fresh spicy top notes of black pepper and liquorice, flowery middle notes of violet and wood, with seductive notes of sandalwood, musk and noble wood as the perfume base. A series of ingredients to evoke the 212 man: contemporary, enigmatic, elegant and urban.
Dolce&Gabbana just announced the launch of their new fragrance for men Dolce&Gabbana The One Gentleman in WWD.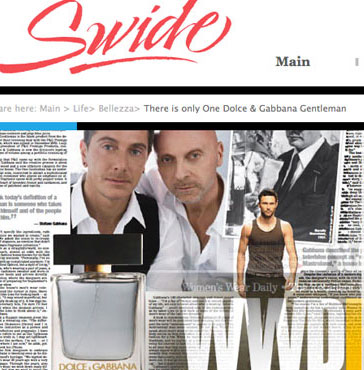 Dolce&Gabbana is extending their fragrance portfolio by introducing a new scent, The One Gentleman, to be released fall 2010. Following their 20th Menswear Anniversary, Stefano and Domenico wanted to pay tribute to what makes a real 2010 gentleman: simplicity and elegance. " We asked the noses to re-create the feeling of elegance, an emotion that didn't exist in our male fragrance collection" are Stefano Gabbana's words. No fuss, no complicated approach, being a gentleman today is about behaviour as much as lifestyle. Read full article in www.swide.com
Marc Jacobs Bang is a new fragrance for men by fashion designer Marc Jacobs. But have you seen the ad?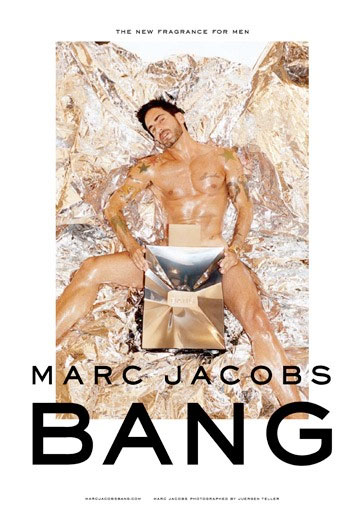 Introducing Diesel Only The Brave Iron Man Limited Edition an exclusive version of Diesel's men's fragrance inspired by the upcoming film. With the premiere of one of summer's most anticipated blockbusters – Iron Man 2 – only a few days away, celebrate superhero bravery with Diesel's new limited edition fragrance.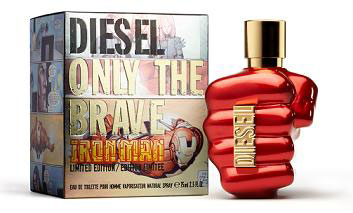 AXE TWIST Fresh Fragrance That Changes & GIVEAWAY: I'm loving the NEW AXE Twist Deodorant Bodyspary. Girls, if you don't want your boyfriend or husband to smell like an 'old man' then you must check this. The smell starts citrusy and fresh but it's a rounded and warm citrus type of scent, not 'poky'.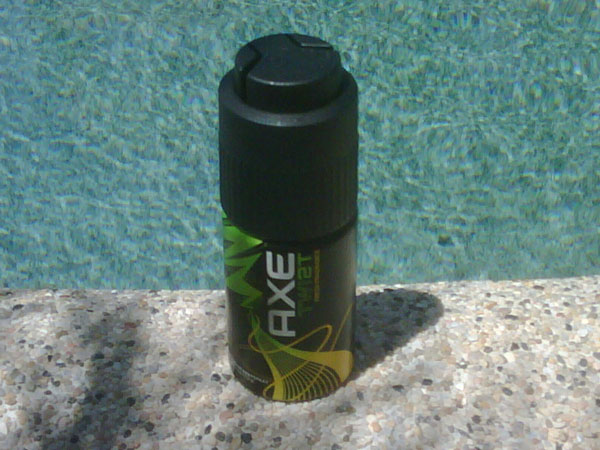 My husband loves AXE Twist because he is into modern and sophisticated scents not old fashion cologne scents. He actually loves the mixture of fresh citrus with the warm and cedar and sandalwood notes. I like spraying it on myself too it's SO GOOD (can I say it smells 'sexy')! Another great thing about AXE Twist Deodorant Bodyspray is the way the fragrance develops through the day or from the first second you apply. The difference between the 3 base notes is very distinct. It's like 3 perfumes in one. Needless to say, I can't get enough. And it's available at drugstores. Revolutionary. Well done AXE. Marta approves. 🙂
Two new fragrances join Prada's Ephemeral Infusion Collection, the women's fragrance, Infusion de Tubéreuse, and the men's fragrance Infusion de Vétiver.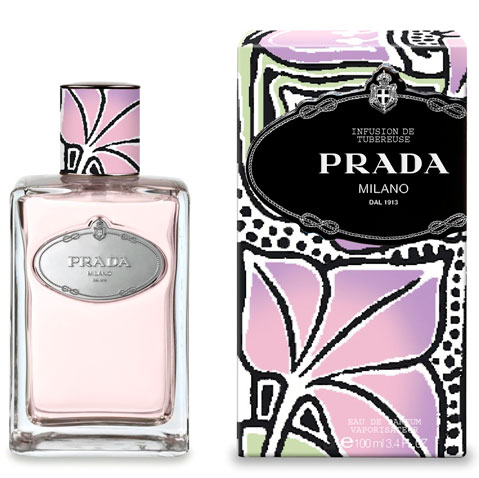 A surprising mix of Tuberose from India, Petitgrain Bigarade, Blood Orange from Italy and Dynamone combine to create Infusion de Tubéreuse (image above), a delicate impression of this traditional scent.
New men's fragrance: Gucci by Gucci SPORT pour Homme is the latest addition to Gucci's growing fragrance portfolio for men. Conceived by Gucci Creative Director Frida Giannini, this scent takes its inspiration from the original Gucci by Gucci pour Homme (launched in 2008) yet offers a totally new and powerful olfactory experience for men.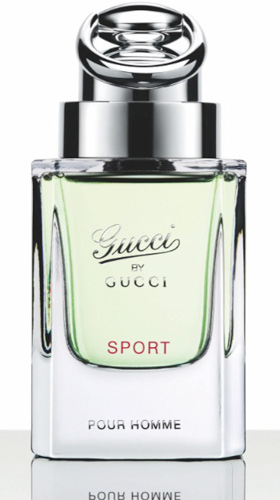 The scent has a nonchalance and an ease that captures the healthy, active aspects of the Gucci man's lifestyle. Its sporty character is underscored by the fragrance's light body and its citrus tones. The mood of this fragrance – cool, fresh, yet strong — evokes a certain playfulness and leisurely state of mind. It is as relevant in "free time" moments as it is for casual every day use.
Christopher Bailey launches new fragrance collection: Burberry SPORT and Talking Makeup is excited to share with you some of behind the scenes photos of the Burberry SPORT ad campaign.
Burberry represents a tradition of prestige and performance heritage. On the heels of the Winter Olympic games in Vancouver, the timing couldn't be more appropriate to launch the newest fragrance collection by Burberry, Burberry SPORT for Men and Women – hitting stores in mid-March 2010.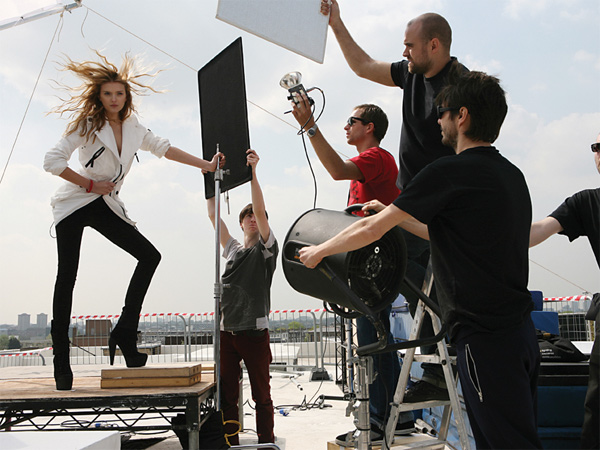 Burberry SPORT, the newest scent designed in alignment with Burberry's Sport Fashion line, combines sporting attitude with an energetic spirit. Inspired by the British outdoors and the brand's iconic performance trench coat history, Burberry's Creative Director Christopher Bailey designed the two new scents as a natural extension of Burberry's technical, functional, and fashion DNA.
As a leader in the fragrance industry, Giorgio Armani's Acqua di Giò pour Homme is proud to announce its role as a National Supporter in the 2010 UNICEF TAP Project in an effort to raise awareness around the world to improve access to safe water and sanitation facilities in schools and communities. Nearly 900 million people worldwide lack access to safe drinking water and specifically 4,100 children die daily due to lack of clean water.
WATCH video explaining the cause!
During the month of March 2010 – with a focus on World Water Week (March 21st – March 27th) – Acqua di Giò pour Homme will support the cause by donating $1 to the UNICEF TAP Project with each purchase of the Acqua di Giò pour Homme fragrance sold in the US during the month! In addition, you can visit a Giorgio Armani fragrance counter in March will receive a reusable Acqua di Giò pour Homme bpa-free water bottle as a token of appreciation.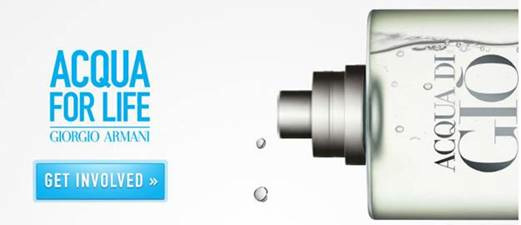 Men Wear Makeup Too! Celebrity Makeup Artist AJ Crimson works with Sean Diddy Combs for the February 2010 issue of Vogue Magazine.
"Yes, fella's get camera ready before a photoshoot too-especially if your name is Sean Combs!"-AJ Crimson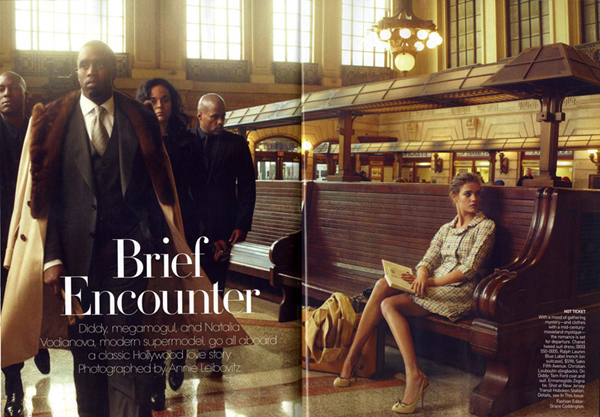 For more information on AJ Crimson, visit www.ajcrimson.com  also visit AJ's Blog!
About AJ Crimson
AJ Crimson is an established Celebrity Makeup Artist who is most known for his innovative and creative beauty solutions. He has worked on numerous key campaigns with many artists and celebrities including Fergie, Hillary Duff, Adrienne Bailon, Amerie, Estelle, Mya, Christina Milian, Letoya Luckett, Missy Elliott and Keyshia Cole just to name a few.