All Posts Tagged With: "Christopher Bailey"
Burberry CEO Christopher Bailey Discusses His New Role In October WIRED.
On his transition from Creative Director to CEO… "Angela and I always worked in partnership, and our team is still here. I have always moved from one project to another, whether it be architecture, technology, or design. My new role just involves a broader audience— investors, analysts, and others. I took on this role because design and creativity are Burberry's soul. That's always been my approach."
TM & Marta Walsh has the scoop about…last night's Burberry Body celebration in Beverly Hills hosted by Christopher Bailey and Rosie Huntington Whiteley. Rosie herself, as well as stars in attendance, including Felicity Jones and Kate Bosworth, each wore Burberry Beauty to complete their look.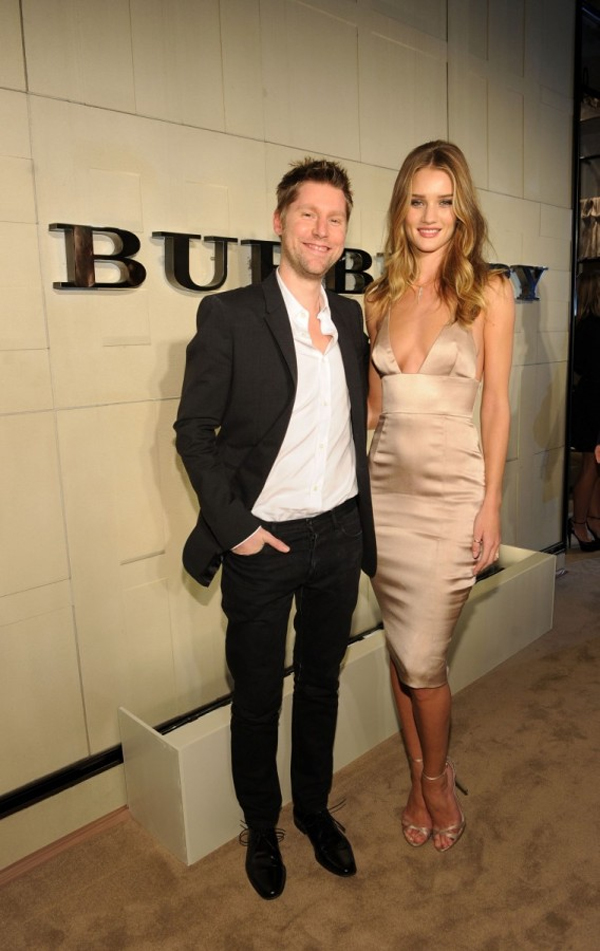 Christopher Bailey and Rosie Huntington-Whiteley celebrate Burberry Body in LA
WONDER WHICH OTHER CELBS…
This weekend America's little princess Chelsea Clinton got married to Marc Mezvinsky in Rhinebeck, New York on Saturday evening July 31, 2010. First let me begin with "Can you believe it"? I remember Chelsea a little girl so clearly and amazed at how fast time flies. Now let's talk style. I absolutely love Chelsea's strapless Vera Wang gown with a wide jewel-encrusted band. The groom, groomsmen and father-of-the-bride looked classic with their tuxes by Christopher Bailey of Burberry. Congratulation Chelsea Clinton!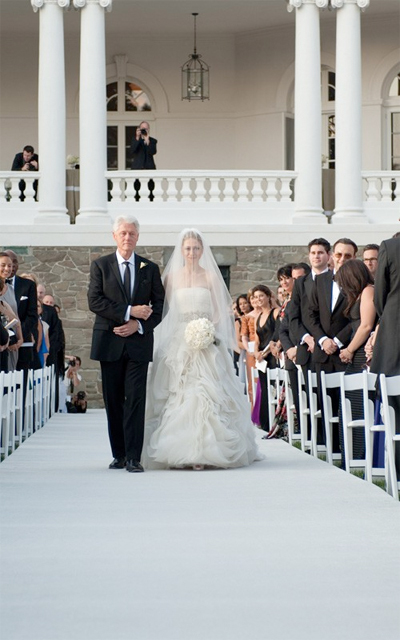 L to R: America's former President Bill Clinton and daughter Chelsea at her wedding day
Christopher Bailey launches new fragrance collection: Burberry SPORT and Talking Makeup is excited to share with you some of behind the scenes photos of the Burberry SPORT ad campaign.
Burberry represents a tradition of prestige and performance heritage. On the heels of the Winter Olympic games in Vancouver, the timing couldn't be more appropriate to launch the newest fragrance collection by Burberry, Burberry SPORT for Men and Women – hitting stores in mid-March 2010.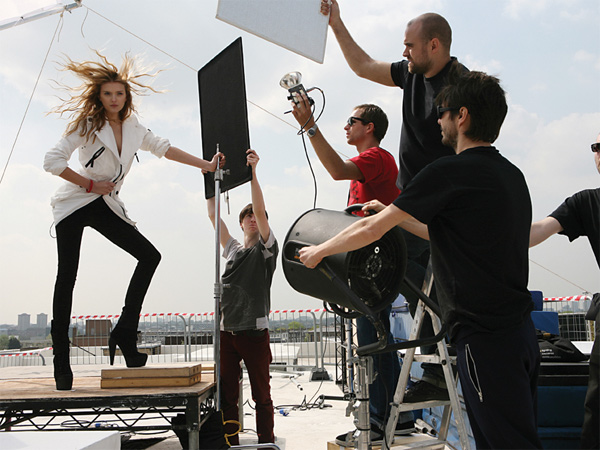 Burberry SPORT, the newest scent designed in alignment with Burberry's Sport Fashion line, combines sporting attitude with an energetic spirit. Inspired by the British outdoors and the brand's iconic performance trench coat history, Burberry's Creative Director Christopher Bailey designed the two new scents as a natural extension of Burberry's technical, functional, and fashion DNA.
With the overwhelming success of Burberry's most recent women's fragrance The Beat, this November 2008 Burberry launched The Beat for Men. Inspired by the British rock n roll type of energy, The Beat for Men is young, modern, masculine and dynamic.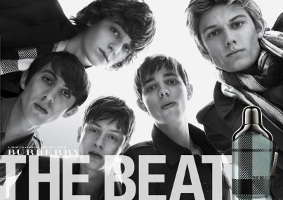 The inspiration for Burberry's The Beat for Men, according to Burberry creative director Christopher Bailey, was music, specifically the music of the bands Razorlight, the Fratellis, Arctic Monkeys and Kasabian. "I think there is so much crossing over between creative mediums," said Bailey. "Art, design, fashion, music – they all feed off each other and inspire each other. So I sat with the perfumers and gave them a ton of music. I think it's a bit lazy to say, 'The guy is 18 to 25, lives in that type of house…' I don't care how old or how young the guy is. It's the attitude, and what taste the direction goes in. So the perfumers listened to the music as they were creating the fragrance, and they got it instantly."