Christopher Bailey launches new fragrance collection: Burberry SPORT and Talking Makeup is excited to share with you some of behind the scenes photos of the Burberry SPORT ad campaign.
Burberry represents a tradition of prestige and performance heritage. On the heels of the Winter Olympic games in Vancouver, the timing couldn't be more appropriate to launch the newest fragrance collection by Burberry, Burberry SPORT for Men and Women – hitting stores in mid-March 2010.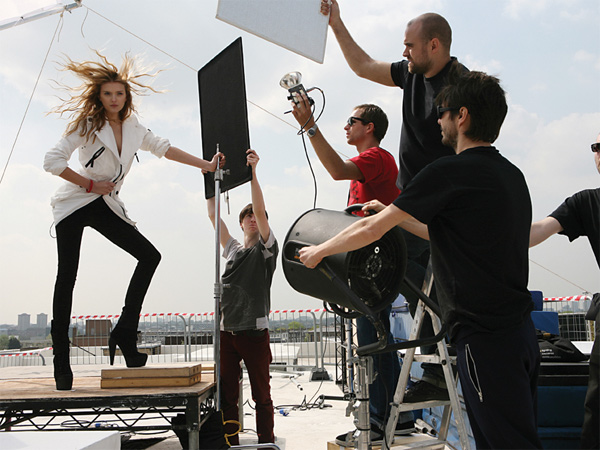 Burberry SPORT, the newest scent designed in alignment with Burberry's Sport Fashion line, combines sporting attitude with an energetic spirit. Inspired by the British outdoors and the brand's iconic performance trench coat history, Burberry's Creative Director Christopher Bailey designed the two new scents as a natural extension of Burberry's technical, functional, and fashion DNA.
Christopher Bailey's inspiration for SPORT is realized in an energizing fragrance that combines confident notes of red ginger, sea salt, and cedar wood at its heart and base. The packaging reflects Burberry SPORT's iconic color scheme of winter white (for women) and black (for men). The packaging – rubberized case on the glass bottle, and red rubberized Burberry Sport wristband, embossed with the Burberry logo which encircle the exterior packaging for both the women's and men's scent – capture the all-weather, outdoor essence of the Burberry SPORT brand.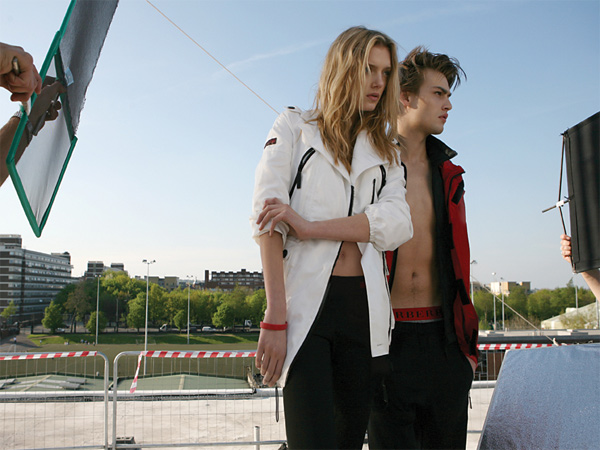 Burberry SPORT Collection:
Women's EDT 1.0 fl. oz. – $48
Women's EDT 1.7 fl. oz. – $58
Women's EDT 2.5 fl. oz. – $78
Men's EDT 1.0 fl. oz. – $47
Men's EDT 1.7 fl. oz. – $57
Men's EDT 2.5 fl. oz. – $72
Availability: Fine Department Stores Nationwide