Carolina Herrera presents 212MEN ICE, a new limited edition that reveals the more sensual and provocative side of the 212 universe.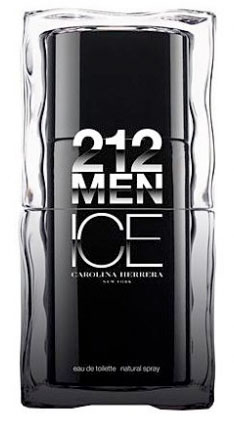 212 MEN ICE is a masculine fragrance with a distinctive personality. Created with fresh spicy top notes of black pepper and liquorice, flowery middle notes of violet and wood, with seductive notes of sandalwood, musk and noble wood as the perfume base. A series of ingredients to evoke the 212 man: contemporary, enigmatic, elegant and urban.
Ice, the source of inspiration for the creation of 212MEN ICE, is the natural container of thousands of frozen memories that capture the energy of life. 212MEN ICE draws us to the memory of water through a history of encounters and disencounters in the streets and most select bars of Manhattan: a story of seduction and the search for intense desires that will be preserved in a drop of frozen water.
Packaging: The design of the bottle has the same structure as the regular product, while highlighting the contrasts and parallels between the women and men's fragrances from colours and design.
212 MEN ICE Eau de Toilette $59.00 (3.4 fl oz)
Available at: Sephora, Sephora.com and Macy's, Macys.com.