All Posts Tagged With: "Fragrance for Men"
I'm super excited with my recent interview with Hollywood actor Patrick Dempsey. I must admit I was a bit star stacked. Patrick to me represents the quintessential Hollywood glamorous men. He is good looking, well dressed, elegant, yet he's got a bit of down to earth sporty atitude. Patrick collaborated with AVON once again with Patrick Dempsey 2 Eau de Toilette Spray which I found a bit sweeter warmer secent compared with the first edition Patrick Dempsey UNSCRIPTED Eau de Toilette Spray. Day and night, if you will. I hear the UNSCRIPTED Patrick Dempsey body wash has a unisex qualities and can be used by both men and women. There is something sexy about that.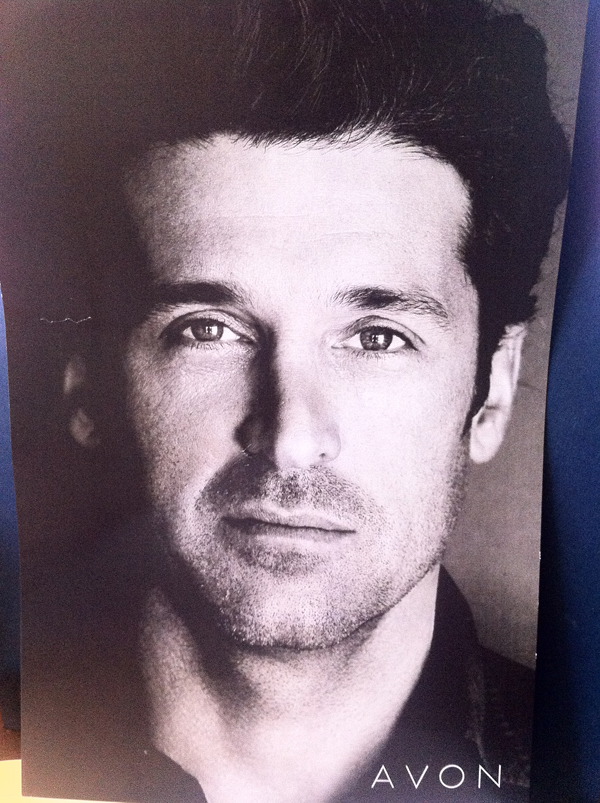 Patrick Dempsey
CHANEL introduces BLEU DE CHANEL, a new, woody aromatic fragrance for today's modern man. Created by CHANEL Master Perfumer Jacques Polge, BLEU DE CHANEL conjures up nature in the same way it interprets masculinity: freely.
The man who refuses to be bound by convention resists the ordinary every day in favor of freedom, and finds satisfaction in the unexpected. His fragrance liberates the senses — fresh, clean, profoundly sensual — a signature statement of his determination to live an unscripted life.
Dolce&Gabbana just announced the launch of their new fragrance for men Dolce&Gabbana The One Gentleman in WWD.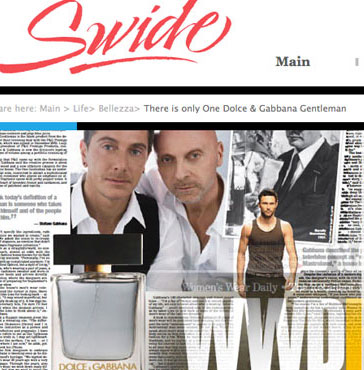 Dolce&Gabbana is extending their fragrance portfolio by introducing a new scent, The One Gentleman, to be released fall 2010. Following their 20th Menswear Anniversary, Stefano and Domenico wanted to pay tribute to what makes a real 2010 gentleman: simplicity and elegance. " We asked the noses to re-create the feeling of elegance, an emotion that didn't exist in our male fragrance collection" are Stefano Gabbana's words. No fuss, no complicated approach, being a gentleman today is about behaviour as much as lifestyle. Read full article in www.swide.com
Marc Jacobs Bang is a new fragrance for men by fashion designer Marc Jacobs. But have you seen the ad?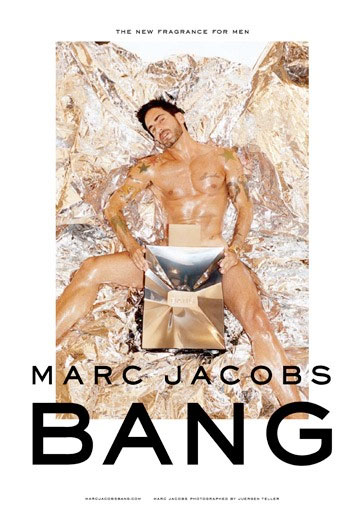 THINK: The perfect holiday indulgence for him. Zegna Colonia is a classic fragrance for the modern man.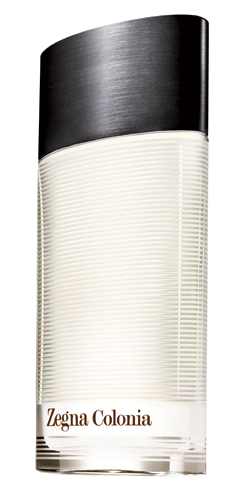 This holiday season, celebrate the man in your life with a gift that captures the Italian art of living: Zegna Colonia, the elegant, contemporary new fragrance born of Italy's legendary design house. A warm, fresh scent embodying the spirit of Italy and the rich heritage of the Zegna name, the timeless fragrance instantly evokes "La Dolce Vita." Transport him for the holidays with a scent that bottles the warm embrace of the Italian sun, epitomizing the effortless elegance of the quintessential Zegna man.
Entertainment artist, entrepreneur, and philanthropist, 50 Cent, debuts his first fragrance, Power by fifty cent this month. Strong, masculine and powerful, the scent is composed of a tonic freshness built with green citrus fruity notes juxtaposed against a musky, woody background. The scent evokes both the grittiness of 50 Cent's origins and the heady rush that accompanied his rise to power.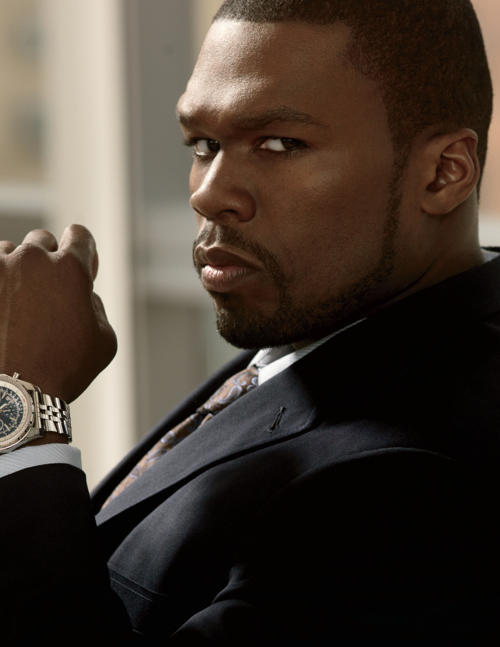 Power by fifty cent will be available exclusively at Macy's stores nationwide, beginning on November 5th. In honor of the launch, 50 Cent will be making appearances at five select Macy's, starting in New York City's Macy's Herald Square. You will have the chance to meet and take a picture with 50 Cent and be the first to purchase the new fragrance.
Usher VIP: Be a leader and make an impact with a fresh and confident fragrance for men – the NEW Usher VIP.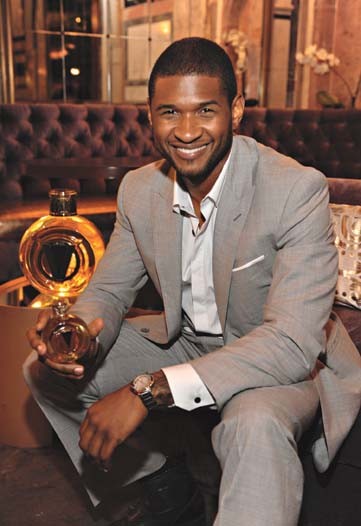 Celebrities aren't the only ones on the "VIP" list this fall because Usher is bringing his "tools of engagement" AKA his newest fragrance to the everyday man with Usher VIP. Designed with the ladies in mind, the fragrance captures the essence of masculinity, self-assurance and poise, confidence, sexy and stylish.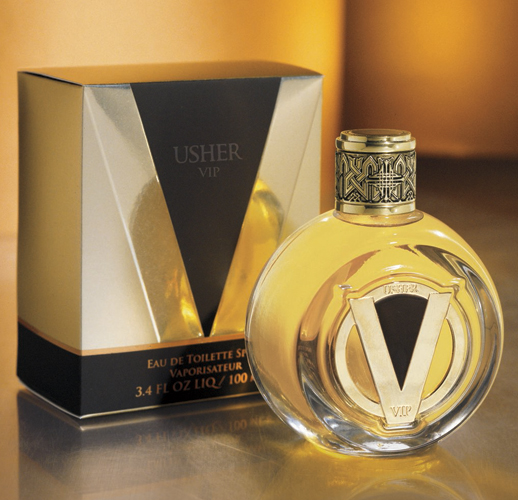 "I consider fragrance to be one of the most important tools of engagement for seduction. With Usher VIP I created a gentlemen's scent, which would also appeal to women…VIP is a state of mind which is about what you do with that confidence and how you make an impact in the lives of those around you," commented Usher.
The 9IX Rocawear The New Fragrance for Men was launched in September 2008 by Rocawear: Rocawear was established in 1999 off of the meteoric success of Shawn "Jay Z" Carter, as an apparel collection to fit the urban lifestyle, and quickly became the destination brand for street-savvy consumers. Today, the brand is a dominant lifestyle apparel brand for a wide range of customers, and has expanded its appeal beyond the national borders and has become a brand of international significance.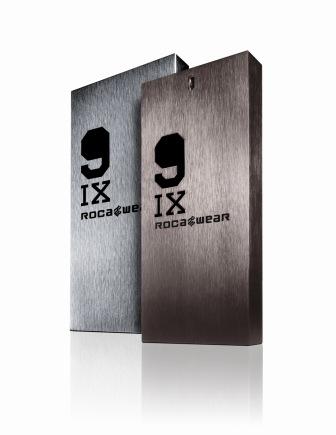 FRAGRANCE: 9IX Rocawear is a fresh woody aromatic scent, with a sexy modern sensuality. Reflecting the essence of the Rocawear brand, this new fragrance delivers a strong, unique personality. Fresh and seductive, 9IX Rocawear captures the bold masculinity of a man with the confidence to achieve anything, while remaining true to himself.

In image above: Jay Z with his very famous partner Beyonce Knowles.