I'm super excited with my recent interview with Hollywood actor Patrick Dempsey. I must admit I was a bit star stacked. Patrick to me represents the quintessential Hollywood glamorous men. He is good looking, well dressed, elegant, yet he's got a bit of down to earth sporty atitude. Patrick collaborated with AVON once again with Patrick Dempsey 2 Eau de Toilette Spray which I found a bit sweeter warmer secent compared with the first edition Patrick Dempsey UNSCRIPTED Eau de Toilette Spray. Day and night, if you will. I hear the UNSCRIPTED Patrick Dempsey body wash has a unisex qualities and can be used by both men and women. There is something sexy about that.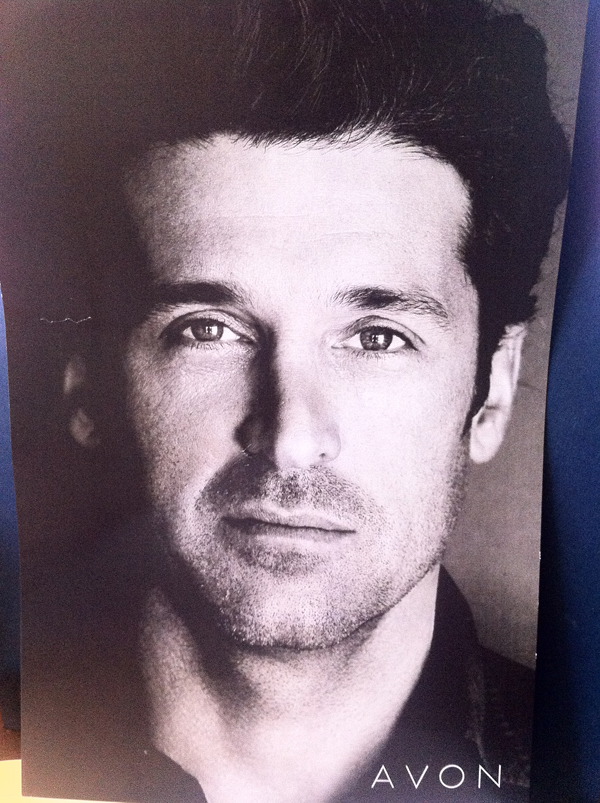 Patrick Dempsey

Patrick Dempsey 2 Eau de Toilette Spray: Intimacy is unveiled with an alluring invitation of fresh mandarin, coupled with sexy spiced wood and mysterious green fig. 2.5 fl. oz. "2 is about possibility. It represents the intimacy and strength of two individuals coming together with endless possibilities." – Patrick Dempsey, Award-winning Actor.
In this interview Patrick Dempsey talks to Marta Walsh about his intrigue with the AVON brand, the journey creating his two fragrances for men with AVON, and his idea of the unscripted man.
Marta Walsh: What about AVON as a brand attracted you to collaborate with them?
Patrick Dempsey: My wife, Jillian, was working there and I got to meet them and see what it's like to work there. Their foundation appealed to me, what they do with the money for domestic violence and breast cancer, the fact that its a company that is proactive about empowering woman and getting them into the work force. It was a great challenge and flattering to make a fragrance and I thoroughly enjoyed the process.
Marta Walsh: You're certainly not just the face of for this perfume…seems you were really involved… what was the most enjoyable part of creating Patrick Dempsey Unscripted perfume with AVON?
Patrick Dempsey: I loved getting an education on what it takes to make a cologne. Avon was great about answering my questions and teaching me and opening the door of knowledge. I thought I knew what I liked and used them as a jumping off point. It was very creative and I really wanted to be personal with it giving the guidelines
The most rewarding the fulfilling is working with foundations and charities. I was recently in Brazil with AVON and at the hospital to support breast cancer awareness and it was so incredibly fulfilling. Doing something positive is without a doubt the greatest feeling in the world. To leverage my visibility to do something good is so much more positive and rewarding.
Marta Walsh: What kinda man is Unscripted?
Patrick Dempsey: The idea behind each fragrance is to follow your passion in order to be happier in life. You need to be two strong individuals to have a strong couple and I see that in my fragrance.

Patrick Dempsey UNSCRIPTED Eau de Toilette Spray and Patrick Dempsey UNSCRIPTED Body Wash
***This interview opportunity with Patrick Dempsey was given to me by AVON, products also by AVON***