All Posts Tagged With: "Celebrity Fragrances"
Project Runway host, designer and supermodel Heidi Klum celebrated her new fragrance Shine, developed in collaboration with Coty Beauty, with a personal appearance on Wednesday, November 30th at Walgreens Times Square. Heidi met with hundreds of consumers who were given the chance to take a professional photo and receive a signed autograph from her.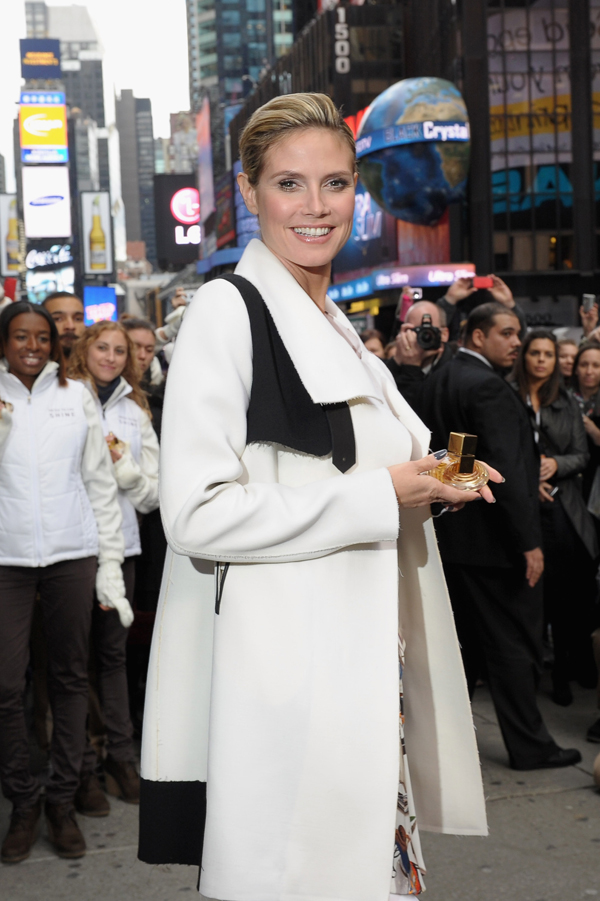 Heidi Klum debuts her fragrance, Shine, at Walgreens Times Square in NYC
Entertainment artist, entrepreneur, and philanthropist, 50 Cent, debuts his first fragrance, Power by fifty cent this month. Strong, masculine and powerful, the scent is composed of a tonic freshness built with green citrus fruity notes juxtaposed against a musky, woody background. The scent evokes both the grittiness of 50 Cent's origins and the heady rush that accompanied his rise to power.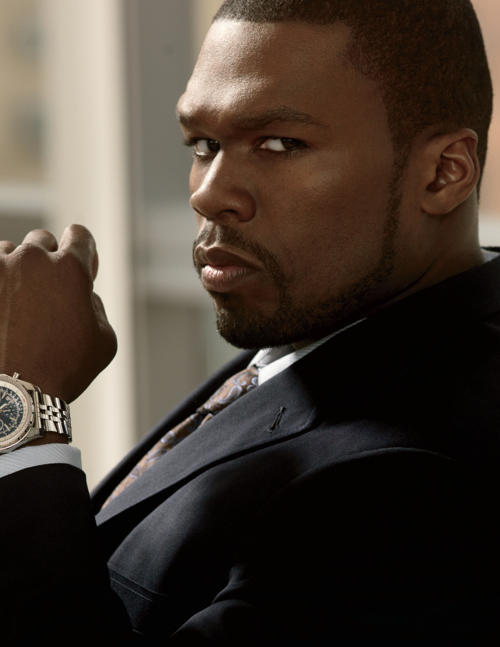 Power by fifty cent will be available exclusively at Macy's stores nationwide, beginning on November 5th. In honor of the launch, 50 Cent will be making appearances at five select Macy's, starting in New York City's Macy's Herald Square. You will have the chance to meet and take a picture with 50 Cent and be the first to purchase the new fragrance.
Comptoir Sud Pacifique has been a favorite of celebs for 3 decades and still going strong even though there are 600-800 fragrance launches each year.
Comptoir Sud Pacifique celebrity fans over the past three Decades include: 1970's: Candace Bergen, Catherine Deneuve & Cher. 1980's: Christie Brinkley, Goldie Hawn & Melanie Griffith. 1990's: Nicole Kidman, Carly Simon, Madonna, Demi Moore, Rachel Hunter & Meg Ryan. 2000 and beyond: Britney Spears, Paris Hilton, Jessica & Ashley Simpson, Nicole Richie, Hillary Duff, Liv Tyler, Shakira, Michelle Trachtenberg, Fergie & Denise Richards.
Comptoir Sud Pacifique's best selling and most popular and celebrity favorite is Comptoir Sud Pacifique Vanille Abricot Eau de Toilette. Celebrity fans include: Fergie, Jessica & Ashley Simpson, Paris & Nicky Hilton, Brittany Murphy, Britney Spears, Nicole Kidman, and Amanda Bynes.
Comptoir Sud Pacifique Vanille Abricot Eau de Tolitte is fresh, sexy, warm and delicious. Vanille Abricot has been Comptoir Sud Pacifique's best-seller and a cult favorite for over a decade. Inspired by the vanilla-infused yellow gold of orchids and rich exotic fruits, Vanille Abricot transports the sunny euphoric feelings of paradise into our daily lives, just as the logo's silhouette of an island suggests.