Project Runway host, designer and supermodel Heidi Klum celebrated her new fragrance Shine, developed in collaboration with Coty Beauty, with a personal appearance on Wednesday, November 30th at Walgreens Times Square. Heidi met with hundreds of consumers who were given the chance to take a professional photo and receive a signed autograph from her.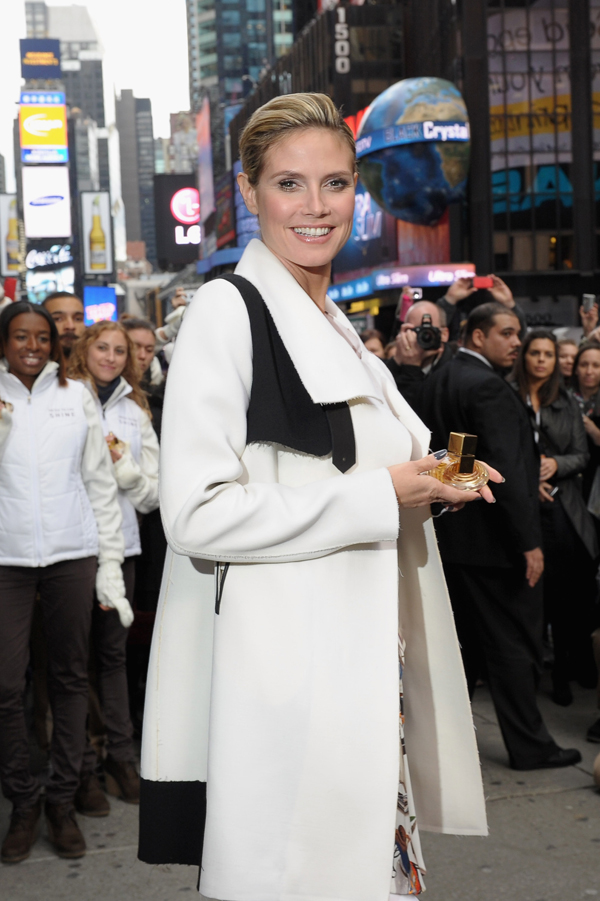 Heidi Klum debuts her fragrance, Shine, at Walgreens Times Square in NYC
As a top model, style icon, designer, business woman, wife and mother, Heidi embraces all that life has to offer. Heidi's multi-faceted radiance is captured in her fragrance: Shine. As a sparkling floral scent which includes notes of juicy pear, spicy pink peppercorn and warm vanilla, Shine captures her effervescence and irrepressible love of life.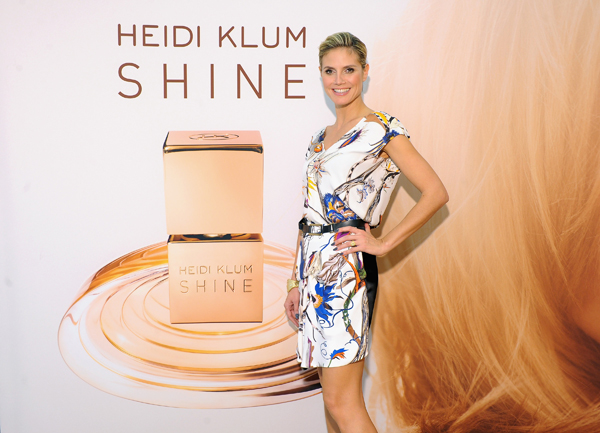 Celebrity Perfumes Heidi Klum