All Posts Tagged With: "Gucci"
Here are my picks for the Best Makeup Skincare Hair Perfume of the week. Hope you love them as much as I do. To see what else I love make sure to follow Marta Walsh on Instagram. Good day all X
Gucci is pleased to announce that actress Blake Lively will be the face of Gucci Première, the House's next female fragrance, for which Nicolas Winding Refn has directed a short film.
Frida Giannini, Gucci Creative Director, commented, "In conceiving this fragrance I was inspired by timeless Hollywood glamour and the iconic leading ladies of Hollywood's golden era. Blake's unique style and charisma brings that allure to life in a very contemporary way."
NARS worked with Evan Rachel Wood at the 69th Annual Golden Globe Awards, who is nominated for Mildred Pierce. Makeup by Toby Fleischman for NARS Cosmetics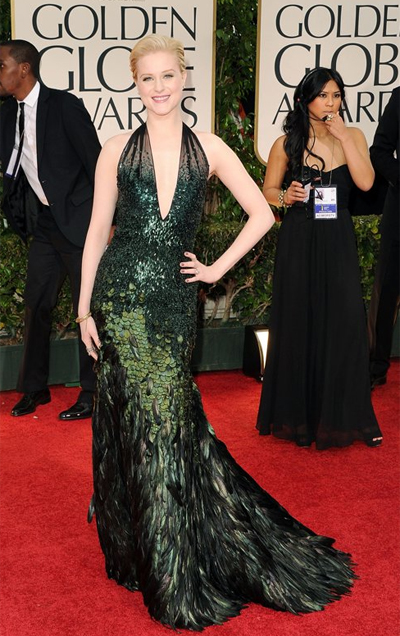 Makeup Inspiration: "Sometimes the stars just align (pun intended) and tonight with nominee Evan Rachel Wood, her look came together so organically. Of course with a Gucci Premiere gown such as hers, it was all about the dress so we wanted to keep the make up clean and soft.
Evan Rachel Wood wears NARS at the 2012 Golden Globes
Rosie Huntington Whiteley's makeup. TM has got the word that celebrity makeup artist Monika Blunder worked with Rosie Huntington Whiteley for the Moscow premiere of Transformers 3 on Thursday, June 23rd. 2011. Monika shares with us her inspiration for Rosie's glamorous, sexy red carpet look, and a detailed breakdown of how she created the look.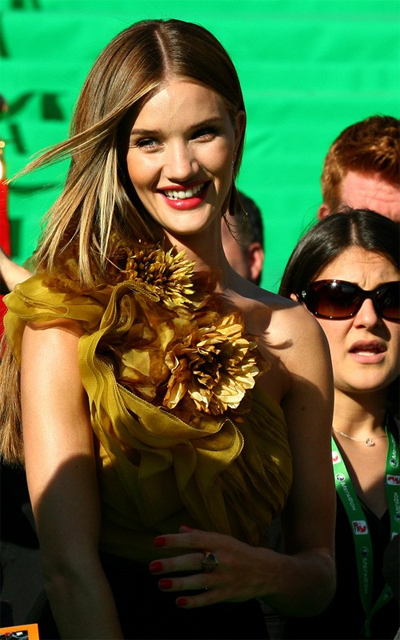 Rosie Huntington Whiteley At The Moscow Premiere of Transformers 3
INSPIRATION:
"Rosie's dress was a Fall 2011 Gucci gown, honestly I thought it was so breathtakingly sexy and glamorous. All I wanted was a little stain on her lips and very minimal makeup."
How to get Rosie Huntington Whiteley's makeup look:
V MAGAZINE issue #69: "New Fashion Moment". Tom Ford's triumphant return to fashion communicates a simple message: iconic women in iconic clothes. Julia Restoin Roitfeld slips into ford's high-glam Spring collection for a series of self-portraits and a conversation with the designer himself. Photography by Julia Restoin Roitfeld.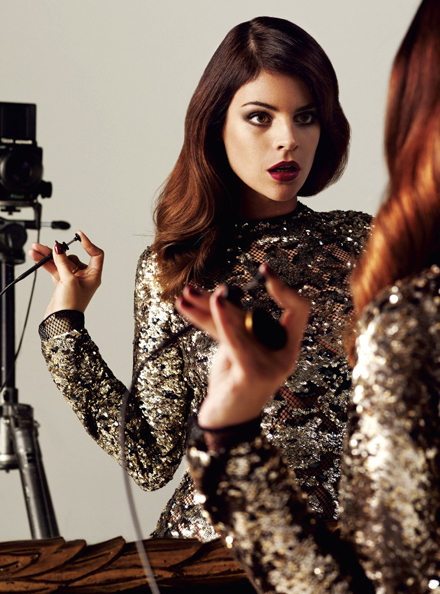 A lot has happened in the five years since Tom Ford exited 
women's fashion. The economy went belly-up, leaving designers scrambling to reconcile luxury with covetability. Globalization exploded and forced houses to rethink their business models with emerging markets in mind.
Introducing PURE MATTE: INFINITE REFLECTIONS, a short film from NARS Cosmetics celebrating Pure Matte Lipstick debuting today, September 1st, 2010, exclusively at Saks Fifth Avenue. WATCH!
Produced by an illustrious and talented team, portrayed by a stunningly beautiful model and conceptualized through a makeup artist's vision of bold, audacious, iconic glamour, NARS Cosmetics is excited to announce the launch of the short film Pure Matte: Infinite Reflections celebrating the launch of Pure Matte Lipstick.
Gucci Perfumes: Watch: Frank Miller's Gucci Guilty For Her the NEW fragrance official trailer staring Evan Rachel Wood and Chris Evans. A tale of passion and defiance. Full version coming soon!
Naomi Watts seems to keep getting more beautiful. At the premiere of Salt last night she looked beyond fabulous as she wore a shorter, dramatic new blunt bob with layered side-swept bangs.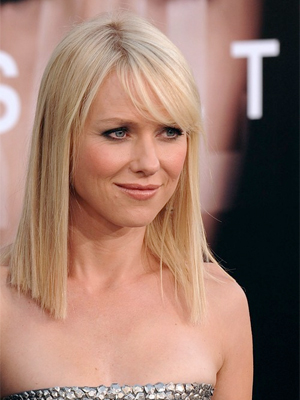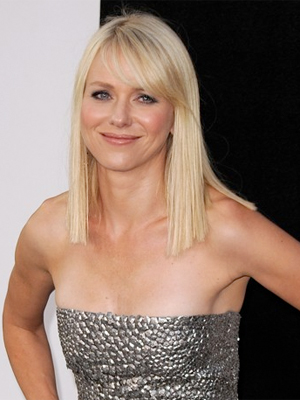 Hair care products used on Naomi Watts for the Salt premiere by Moroccanoil
The hairstyle & Inspiration: Inspired by the lines of the metallic strapless Gucci mini-dress that Naomi wore, stylist Robert Vetica created a sleek look that referenced 60's British pop and a Studio 54 vibe refined by a soft, natural mood.
How Naomi Watts got her hairdo: According to Vetica, "It was quite a change for Naomi. I cut 2 inches off , kept her hair blunt and collarbone length, and created bangs that swooped to the side. The length is a bit longer in front and slightly higher in back. The bangs were first cut long and blunt, then razered and texturized to about the bridge of the nose so they looked lighter around the face and were easily swept to the side.
So this weekend I felt a bit adventurist and decided to find my second signature fragrance. OK my fourth. My first is Dolce & Gabbana The One, my second is Miss Dior Cherie Eau de Perfume, and my third is By Gucci by Gucci Eau de Parfum. I reached out to FLOWERBOMB by Viktor & Rolf eau de parfum at Sephora here at the Fashion Square Mall in Scottsdale Arizona. It smelled amazing in the store, and I adore the packaging. The smell is powdery on me and not too strong, which I like. It kind of reminded me a little a bit of Gucci Flora Eau de Parfum.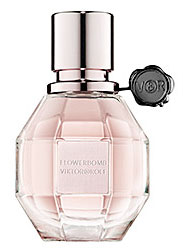 However after 2 days of giving FLOWERBOMB a go it didn't quite worked well with my body chemistry. I didn't like the dry down smell at the end of the day. I do believe FLOWERBOMB is still truly an exquisite perfume so you should try it yourself. Because after all a perfume is as good as the woman who is wearing it. It's all about your personal chemistry. I went a full circle, I ended getting a new bottle of D&G The One.
New men's fragrance: Gucci by Gucci SPORT pour Homme is the latest addition to Gucci's growing fragrance portfolio for men. Conceived by Gucci Creative Director Frida Giannini, this scent takes its inspiration from the original Gucci by Gucci pour Homme (launched in 2008) yet offers a totally new and powerful olfactory experience for men.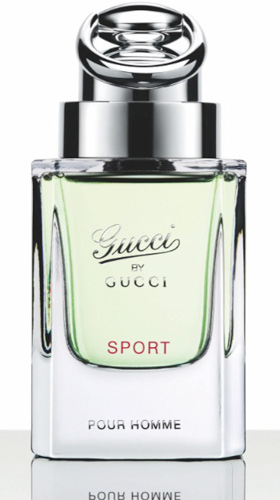 The scent has a nonchalance and an ease that captures the healthy, active aspects of the Gucci man's lifestyle. Its sporty character is underscored by the fragrance's light body and its citrus tones. The mood of this fragrance – cool, fresh, yet strong — evokes a certain playfulness and leisurely state of mind. It is as relevant in "free time" moments as it is for casual every day use.