All Posts Tagged With: "Blake Livley"
Gucci introduces a lighter, brighter, more delicate incarnation of the signature Gucci Première scent this Fall/Winter with Gucci Première Eau de Toilette. More understated than its Eau de Parfum, Gucci Première Eau de Toilette has a new bold brightness – the fresh, sparkling fragrance combines presence and sensual femininity to endow the wearer with an unfading radiance.
Blake Lively, face of Gucci Première Eau de Toilette, says: "This new fragrance announces that you have strength and are happy in your own skin. I really love that. It's for the woman that I've always aspired to be. Every day."
For the first time, the editors of Vogue present a one-of-a-kind salute to the year's most iconic women, including Blake Lively, Lady Gaga, Carey Mulligan and Kate Moss.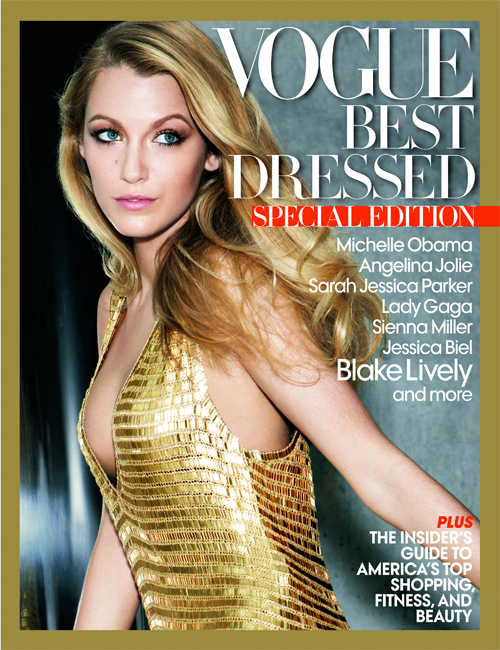 The Vogue Best Dressed Special Edition also features:
Want to Look Like Your Favorite Gossip Girl?  Nothing says Queen Bee like a bangin' headband! The second season of Gossip Girl started off steamy @ 8PM ET/PT on Monday, September 1, and it's all about headbands this season thanks to Leighton Meester, Blake Lively and the rest of the cast of CW's Gossip Girl.
Stay in style without breaking the bank with Goody Glamarama and Iconoclass collections!
From luscious silks to rugged details, Goody hair accessories are the perfect blend of rich fabrics, vibrant colors and embellished styles – all to let your most glamorous you shine through.
The Goody Glamarama and Iconoclass collections (SRP: $2.99-5.99) are available at leading food, drug and mass market retailers.