All Posts Tagged With: "Gucci"
Introducing PURE MATTE: INFINITE REFLECTIONS, a short film from NARS Cosmetics celebrating Pure Matte Lipstick debuting today, September 1st, 2010, exclusively at Saks Fifth Avenue. WATCH!
Produced by an illustrious and talented team, portrayed by a stunningly beautiful model and conceptualized through a makeup artist's vision of bold, audacious, iconic glamour, NARS Cosmetics is excited to announce the launch of the short film Pure Matte: Infinite Reflections celebrating the launch of Pure Matte Lipstick.
Gucci Perfumes: Watch: Frank Miller's Gucci Guilty For Her the NEW fragrance official trailer staring Evan Rachel Wood and Chris Evans. A tale of passion and defiance. Full version coming soon!
Naomi Watts seems to keep getting more beautiful. At the premiere of Salt last night she looked beyond fabulous as she wore a shorter, dramatic new blunt bob with layered side-swept bangs.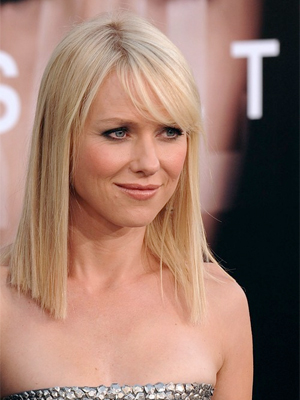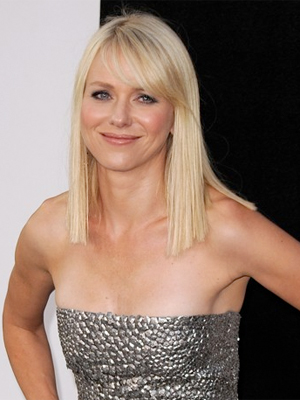 Hair care products used on Naomi Watts for the Salt premiere by Moroccanoil
The hairstyle & Inspiration: Inspired by the lines of the metallic strapless Gucci mini-dress that Naomi wore, stylist Robert Vetica created a sleek look that referenced 60's British pop and a Studio 54 vibe refined by a soft, natural mood.
How Naomi Watts got her hairdo: According to Vetica, "It was quite a change for Naomi. I cut 2 inches off , kept her hair blunt and collarbone length, and created bangs that swooped to the side. The length is a bit longer in front and slightly higher in back. The bangs were first cut long and blunt, then razered and texturized to about the bridge of the nose so they looked lighter around the face and were easily swept to the side.
So this weekend I felt a bit adventurist and decided to find my second signature fragrance. OK my fourth. My first is Dolce & Gabbana The One, my second is Miss Dior Cherie Eau de Perfume, and my third is By Gucci by Gucci Eau de Parfum. I reached out to FLOWERBOMB by Viktor & Rolf eau de parfum at Sephora here at the Fashion Square Mall in Scottsdale Arizona. It smelled amazing in the store, and I adore the packaging. The smell is powdery on me and not too strong, which I like. It kind of reminded me a little a bit of Gucci Flora Eau de Parfum.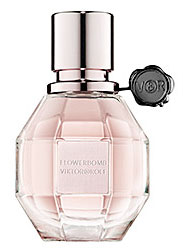 However after 2 days of giving FLOWERBOMB a go it didn't quite worked well with my body chemistry. I didn't like the dry down smell at the end of the day. I do believe FLOWERBOMB is still truly an exquisite perfume so you should try it yourself. Because after all a perfume is as good as the woman who is wearing it. It's all about your personal chemistry. I went a full circle, I ended getting a new bottle of D&G The One.
New men's fragrance: Gucci by Gucci SPORT pour Homme is the latest addition to Gucci's growing fragrance portfolio for men. Conceived by Gucci Creative Director Frida Giannini, this scent takes its inspiration from the original Gucci by Gucci pour Homme (launched in 2008) yet offers a totally new and powerful olfactory experience for men.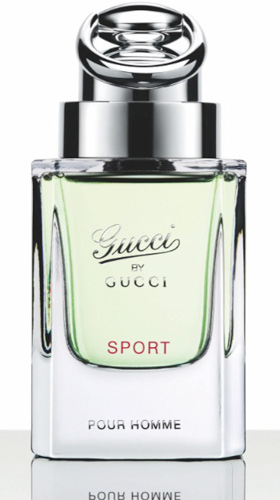 The scent has a nonchalance and an ease that captures the healthy, active aspects of the Gucci man's lifestyle. Its sporty character is underscored by the fragrance's light body and its citrus tones. The mood of this fragrance – cool, fresh, yet strong — evokes a certain playfulness and leisurely state of mind. It is as relevant in "free time" moments as it is for casual every day use.
Jennifer Lopez aka JLO is officially my style icon. I love every one of Jennifer's red carpet looks. Her Armani Prive gown for Oscars 2010 made her simply the best dressed in Hollywood. But did you know that Jennifer changed her gown for the Vanity Fair Oscar Party to this super glamorous black Gucci gown? Jennifer stole the show and I want her dress! 🙂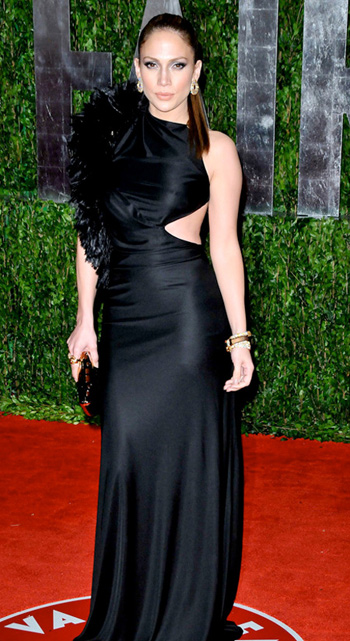 Milan Fashion Week. Show: Gucci Fall 2010. Hair by John Frieda hair care professionals . The Look: Voluminous Hairstyle. Straight silky hair without comprising volume. Say goodbye to flat boring hair!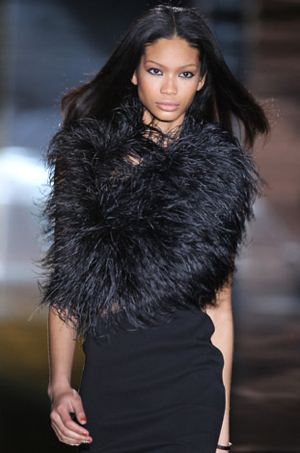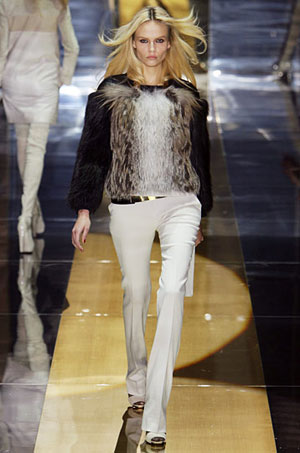 Get The Runway Look: To get this bouncy look, hairstylist Luigi Murenu worked John Frieda Luxurious Volume Mousse through damp hair, then blew it dry with a round brush. He then wrapped the hair in Velcro rollers ("Velcro rollers are back," he told us. "They give the hair that natural softness"), and then messed up each models' hair a little bit just before she hit the runway. Read Full Article in allure.com

Celebrity Stylist Ricardo Rojas mends the tresses of supermodel Selita Ebanks with Biolustré for the Rachel Roy Fall 2010 presentation during New York Fashion Week. The inspiration: A Romantic and Sexy look for Valentine's day.
How to get the look: Fashion Week is a hectic time for any supermodel. Running from show to show while still looking fresh-faced and fabulous is not an easy feat. The busy schedule can wreck havoc on any hair and for Selita Ebanks, finding the perfect product means one less worry. To restore healthy shine to her hair and prepare for styling, Selita uses Biolustré's intense 4-step repair system.
For the ultimate girly-girl: Flora by Gucci EDP. it has some floral notes however the woodsy notes dominate which is what I love.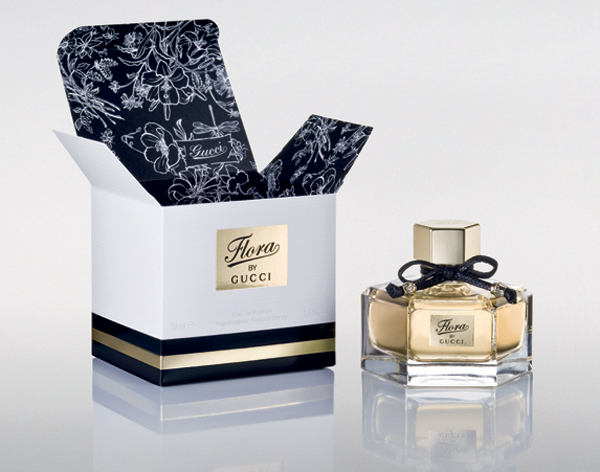 On my last trip to Sephora I fell in love with Gucci perfumes! It was Flora By Gucci. I also loved Gucci By Gucci Eau de Parfum.
Did you know? The inspiration for the Flora By Gucci fragrance originates from an iconic design from the Gucci archives that was rediscovered by Gucci Creative Director Frida Giannini and has been the catalyst for several of Gucci's most popular products.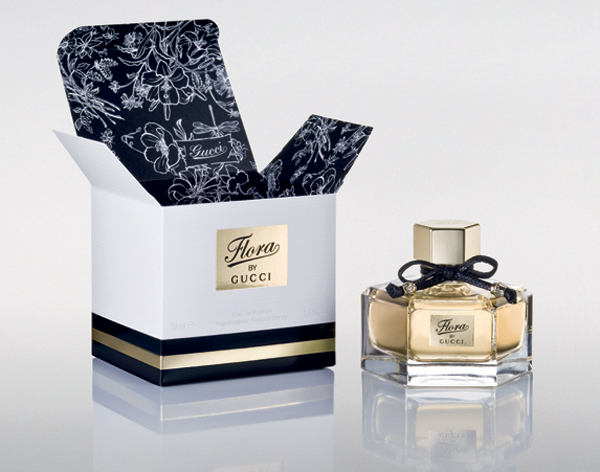 From its original incarnation as a silk scarf specifically designed for Princess Grace in 1966, to the sought-after accessories and ready to wear designed by Giannini in the 21st century, Flora has proven to posses a timeless allure. The Flora world today includes sunglasses as well as the expanding fragrance collection. Fragrance Notes: Citrus Accord, Peony, Rose, Osmanthus Flower, Pink Pepper, Sandalwood.