All Posts Tagged With: "Saks Fifth Avenue"
Saks Fifth Avenue celebrated Fashion's Night Out (FNO) in style last night, Friday September 10, 2010– with Claire Danes, Diane Kruger, Ed Westwk, Jessica Szohr and designers Viktor & Rolf, Donna Karan, Zac Posen!

Diane Kruger
Saks Fifth Avenue hosted thousands of customers at last night's Fashion's Night Out celebration. Customers were able to meet designers, play games with celebrities and super models and shop the latest looks for fall, all while enjoying cosmetic giveaways, mini-makeovers and expert styling advice. In just a few hours, the store completely sold out of Fashion's Night Out t-shirts. Sales of the t-shirts benefit the NYC Aids Fund.
Rebecca Minkoff's new luxurious handbag line, Rebecca Minkoff Collection debuts this month exclusively at Saks Fifth Avenue. The Collection features exotic skins, customized rose gold hardware and multi-strand shoulder straps that mimic long necklaces. Rebecca's signature 'Morning After Bag' gets a hip makeover in this Collection with grid studwork and exaggerated buckles on the sides. Prices range from $450 – $850.

Introducing Saks-en-Rose Bond No. 9's newest fragrance which has launched this week exclusively at Saks Fifth Avenue.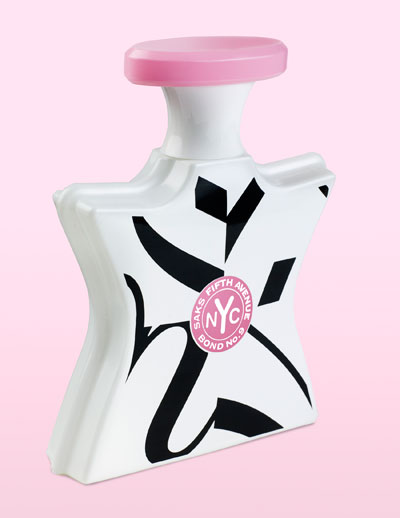 This light and floral scent features a contemporary blend of top notes, including lantana leaves, dry dates and spicy mace.
Saks Fifth Avenue and Jimmy Choo invite you to play fashion stylist. How would you wear your Choos? Visit ClosetCouture.com Saturday, March 27, 2010, through Saturday, April 10 2010, and style an outfit using the CHOO 24:7 Shoe Collection. The creators of the top three outfits will each win three pairs from Choo 24:7.  No purchase necessary to enter or win.
Introducing Luxury-to-Go, a new way to try before you buy Essential Complements Samples by La Prairie. Starting week of March 15th, 2010, at La Prairie counters nationwide.

La Prairie, the renowned Swiss beauty company best known for their cult-favorite Caviar and Platinum-infused anti-aging creams, will be doling out complimentary "essential" trial samples from a particular collection to clients who participate in an at-counter skincare consultation. The trial samples of assorted eye, serum and face products are signature La Prairie chic and luxury, meaning packaged in deluxe tubes and jars – no messy packets.
Chris Benz Signing Lancôme's Chris & Tell lipsticks tomorrow at Saks NYC! Are you looking for the Chris Benz Chris & Tell lipstick, here's one of their last chances to get it. Chris is doing a personal appearance at the Saks Fifth Avenue Lancôme counter in Manhattan tomorrow 2/18/2010. Chris will be signing lipsticks and sharing the inspiration for his Spring 2010 collection. Saks is the official retailer for Chris & Tell and this is one of the only counters that has any lipsticks left (and only because a special batch was reserved for Chris's P.A.!).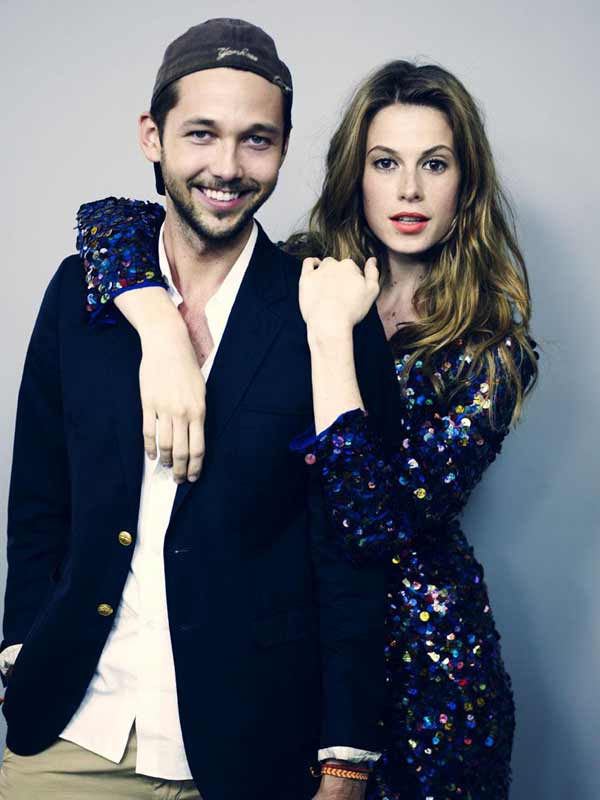 Chris & Tell, as you may know, was created specifically for the Chris Benz Spring 2010 presentation held in September 2009. Since its debut earlier this month, it's become one of the fastest-selling lipsticks in the Lancôme Pout-à-Porter designer lipstick series. Six hundred of the lipsticks sold on lancome-usa.com in just 48 hours. Beauty aficionados have already snatched up most of the supply and some have already popped up on eBay.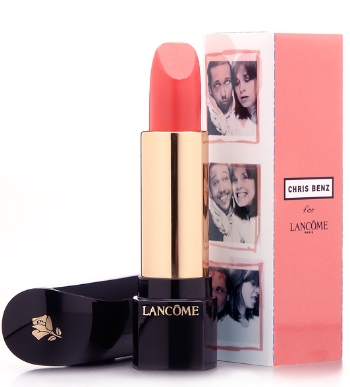 I'm already a huge fan the La Prairie Anti-Aging Longevity Serum and this is why I'm excited about La Prairie's latest addition: White Caviar Illuminating Système.
About White Caviar Illuminating Système from La Prairie: Luxury Swiss beauty company La Prairie is dedicated to keeping skin as young looking as possible, as long as possible, and that means launching high-performance products to target lines, wrinkles and now, age spots.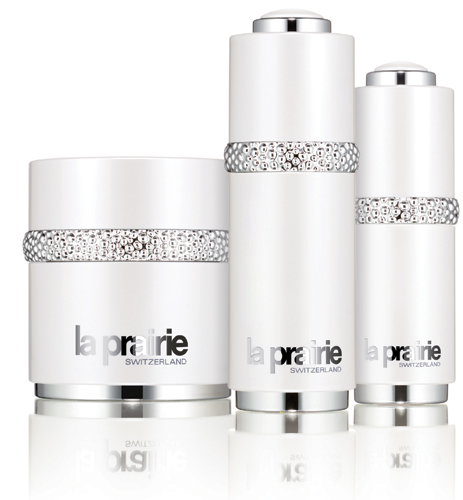 Introducing White Caviar Illuminating Système from La Prairie, which includes:
White Caviar Illuminating Cream – $450
White Caviar Illuminating Serum – $450
White Caviar Illuminating Eye Serum – $250
On my last trip to Sephora I fell in love with Gucci perfumes! It was Flora By Gucci. I also loved Gucci By Gucci Eau de Parfum.
Did you know? The inspiration for the Flora By Gucci fragrance originates from an iconic design from the Gucci archives that was rediscovered by Gucci Creative Director Frida Giannini and has been the catalyst for several of Gucci's most popular products.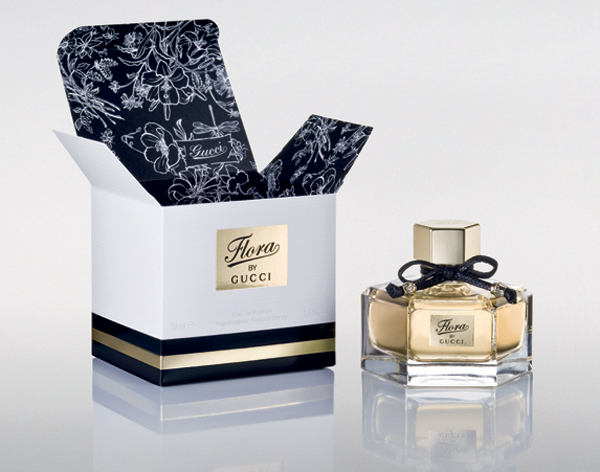 From its original incarnation as a silk scarf specifically designed for Princess Grace in 1966, to the sought-after accessories and ready to wear designed by Giannini in the 21st century, Flora has proven to posses a timeless allure. The Flora world today includes sunglasses as well as the expanding fragrance collection. Fragrance Notes: Citrus Accord, Peony, Rose, Osmanthus Flower, Pink Pepper, Sandalwood.
Talking Makeup is excited to share with you Lancôme's chic gift-with-purchase promotion that runs until this Saturday, January 30th, exclusively at Saks Fifth Avenue.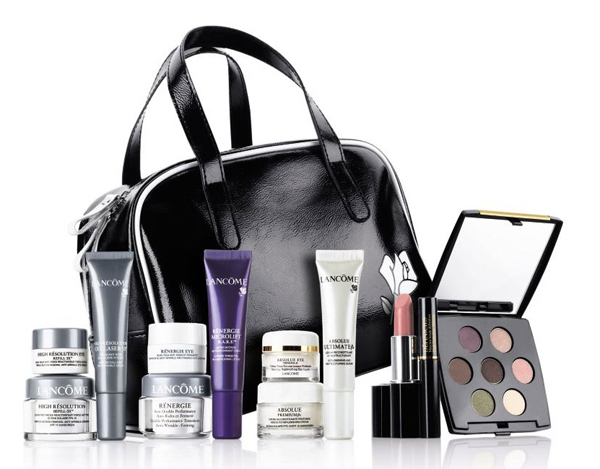 Spend $50 with Lancôme and here's what you can walk away with: A black mini bowling bag filled with a slew of makeup samples, such as a Color Design eye shadow compact featuring several star shades, Color Design Lipcolor in Pale Lip and the always-popular Définicils Mascara. Choose your own anti-aging trio, including a day cream, eye cream and serum, from the Rénergie, High Résolution or Absolue Premium βx collections.
Last week I had the pleasure to meet with Giorgio Armani celebrity face designer Tim Quinn at Saks Fifth Avenue Biltmore in Phoenix. I had fabulous time chatting with Tim and also getting my makeup done. One of the products that caught my attention was the  Giorgio Armani Mascara Top Coat Gold. I love shimmer (you know me) but shimmer on my lashes, my beauty world couldn't be any better. I have got to have it! After Tim applied Eyes To Kill mascara by Giorgio Armani Beauty on my lashes he added a coat of the Mascara Top Coat Gold. My lashes and eyes sparkled like no tomorrow, and Marta was very happy:)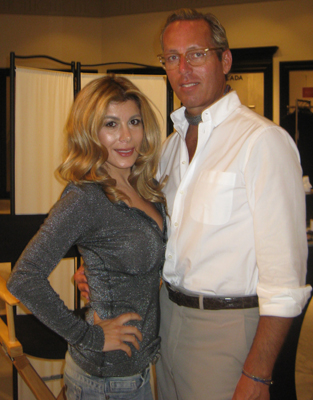 From left: Marta Walsh, Giorgio Armani celebrity face designer Tim Quinn, and Giorgio Armani Mascara Top Coat Gold
Giorgio Armani Mascara Top Coat Gold: Sparkling top coat mascara creates a luminous and sophisticated shimmer effect on your lashes. The limited edition mascara has a professional applicator for perfect lash separation and definition. $28.00