All Posts Tagged With: "Day Cream"
Loving Dr. Hauschka Melissa Day Cream for the summer simply because it's so soothing to my skin and it smells like lemon. According to Dr. Hauschka this day cream helps balance sensitive, combination skin while reducing the appearance of minor blemishes. Ingredients: extracts of Melissa, anthyllis and witch hazel. Calms, balances, manages shine.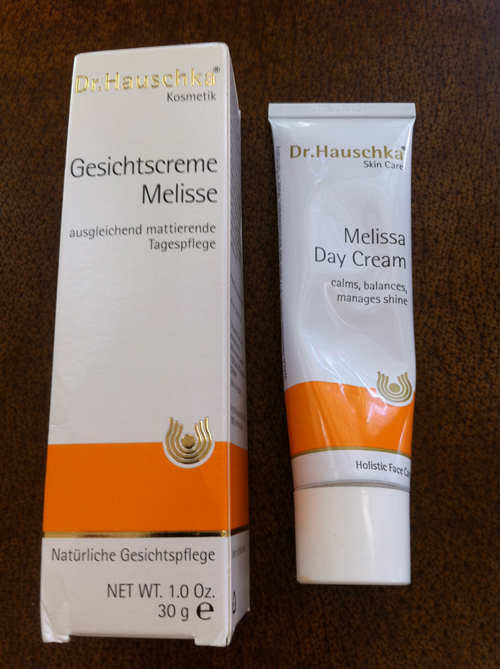 Dr. Hauschka Melissa Day Cream
Vanessa Paradis and Kate Bosworth wearing CHANEL Rouge Coco Hydrating Crème Lip Colour at a dinner in honor of Vanessa Paradis, celebrating the launch of CHANEL Rouge Coco. Tuesday, February 9, 2010 at The Mark Hotel, New York, NY.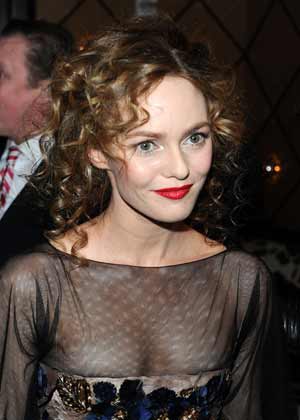 CHANEL celebrity makeup artist Fulvia Farolfi worked with Vanessa Paradis, CHANEL beauty muse and the face of CHANEL Rouge Coco, for the event. Fulvia lined her lips with CHANEL Lip Definer in Rouge, and applied CHANEL Rouge Coco in Gabrielle, a gorgeous true red shade. Fulvia prepped Vanessa's skin with CHANEL Ultra Correction Lift Day Cream. For her complexion, she used CHANEL Long Lasting Concealer in Beige Clair, and CHANEL Pro Lumiere Foundation in Nude. Her cheeks were sculpted with CHANEL Powder Blush in Fandango. On Vanessa's eyes, Fulvia used CHANEL Intense Eye Pencil in Noir along the top lashes, and on the lids she combined the shades from CHANEL Quadra Eye Shadow in Mystic Eyes. To make her eyes pop, she applied two coats of CHANEL Inimitable Mascara.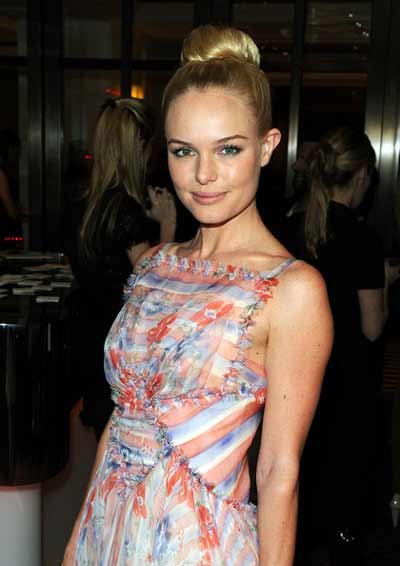 Talking Makeup is excited to share with you Lancôme's chic gift-with-purchase promotion that runs until this Saturday, January 30th, exclusively at Saks Fifth Avenue.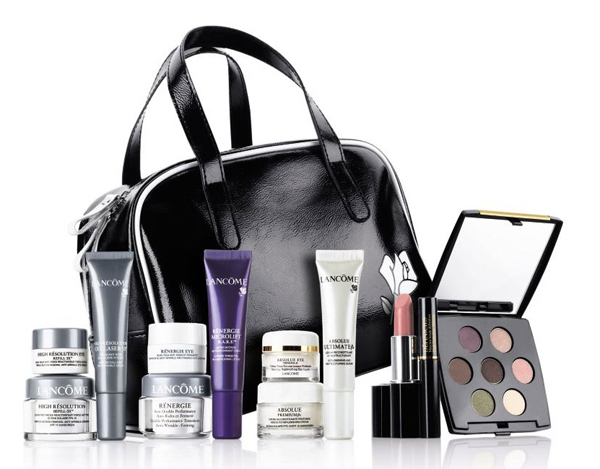 Spend $50 with Lancôme and here's what you can walk away with: A black mini bowling bag filled with a slew of makeup samples, such as a Color Design eye shadow compact featuring several star shades, Color Design Lipcolor in Pale Lip and the always-popular Définicils Mascara. Choose your own anti-aging trio, including a day cream, eye cream and serum, from the Rénergie, High Résolution or Absolue Premium βx collections.
As summer arrives with all of the outdoor activities that come along with it – pool parties, picnics in the park, bike riding, etc. – we know it's virtually impossible to stay out of the sun. Wei East recognizes this and has launched two new products to help protect and repair your skin from the sun's harmful effects.
The luxurious Golden Root Renewal Multi-Tasking Day Cream with SPF 15 ($37.50) is an essential daytime anti-oxidant laden moisturizer, rich with exotic ingredients like the Golden Root herb, Green Tea, Licorice and Reishi Mushroom, with the extra protection of SPF 15.
If too much sun has taken its toll on your skin, renew your damaged cells with Wei East Golden Root Renewal Daily Restoration System ($50.00). A potent 2-step system that promotes the replacement of dead skin cells with fresh ones at the skin's surface, making the surface appear smoother and more hydrated.
Wei East Golden Root Renewal Multi-Tasking Day Cream with SPF 15 and Golden Root Renewal Daily Restoration are available on www.weieast.com.