All Posts Tagged With: "Saks"
Designer Chris Benz will be collaborating with Lancôme for a limited edition gift with purchase, aka GWP, from June 14th-25th, 2011. Lancôme has been a proud sponsor of American designer Chris Benz's fashion shows for several seasons and last Spring we collaborated on a special lipstick, Chris & Tell, for our Pout-à-Porter designer lipstick collection. What's next? Lancôme and Chris Benz are excited to partner on a limited-edition gift with purchase which will be sold exclusively at Saks Fifth Avenue and saks.com from June 14-June 25.
The celebrated designer and frequent Lancôme collaborator is loved by celebrities like Jessica Szohr, Susan Sarandon, Elettra Wiedemann and Eva Amurri and now he's created a tote solely for Lancôme customers. Beginning June 14th, customers will receive the complimentary Chris Benz-designed tote with any $60 purchase, up to a $119 value. Printed with a chic, stylized silhouette, the exclusive design makes the perfect summer accessory.
The NEW Jimmy Choo Eau De Parfum was a love from first 'whiff' for me at the Saks counter at the Biltmore Fashion Square in Phoenix AZ. Lots of people comparing the Jimmy Choo Perfume to Viktor & Rolf Flowerbomb. Here's is Marta Walsh's verdict on this subject: The scent initially is similar to Flowerbomb but the difference for me is that Flowerbomb ends in floral notes which is not my favorite. I'm not a floral kinda perfume girl at all. I love warm and woody all over smell like with Jimmy Choo Eau De Parfum. Not just warm, heavy, and old fashion, but modern, girly, and sexy the way I like it. All in all, great perfume, fabulous bottle and packaging. Quite brilliant Miss Tamara Mellon. Marta's loves & is wearing it all day today & I predict will also do tomorrow.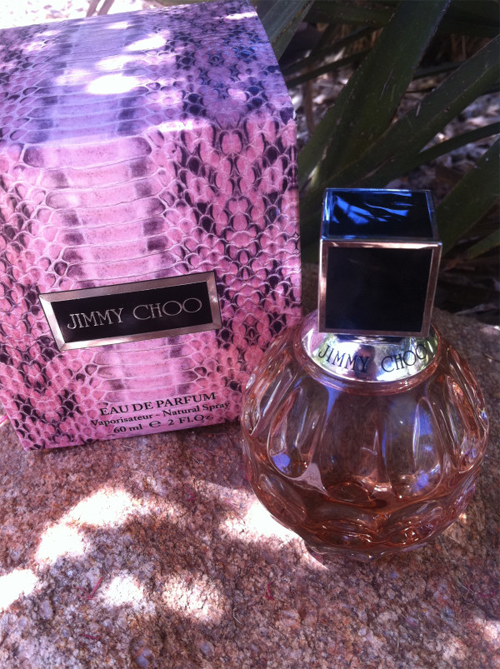 Jimmy Choo Eau De Parfum
Talking Makeup is excited to share with you Lancôme's chic gift-with-purchase promotion that runs until this Saturday, January 30th, exclusively at Saks Fifth Avenue.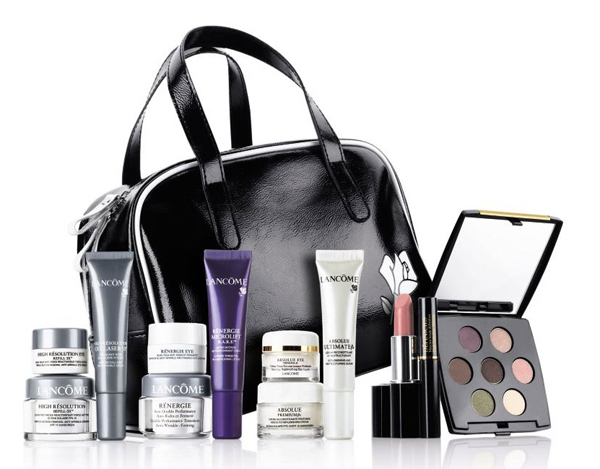 Spend $50 with Lancôme and here's what you can walk away with: A black mini bowling bag filled with a slew of makeup samples, such as a Color Design eye shadow compact featuring several star shades, Color Design Lipcolor in Pale Lip and the always-popular Définicils Mascara. Choose your own anti-aging trio, including a day cream, eye cream and serum, from the Rénergie, High Résolution or Absolue Premium βx collections.