All Posts Tagged With: "Sun"
Vichy Normaderm Pro Mat Ultra-Mattifying Oil-Free Lotion SPF15 ($21) is what I like to use before I put on my makeup and step outside the Arizona sun. Best feature about this face cream is that it's not greasy thanks to its Dry Finish" Technology: a shine-control formula. It is very hydrating, and protects me from the sun. The cream itself smells very clean which is always a plus.
Needless to say, Vichy Normaderm Pro Mat SPF 15 Sunscreen is in Marta's makeup bag now:)

Visit www.vichyusa.com for additional product details
Celebrity Makeup Artist Amy Oresman created NEUTROGENA brand ambassador Hayden Panettiere's look for the 2009 Teen Choice Awards and now she shares how you can achieve Hayden's gorgeous look at home:
Amy's Inspiration: "It's a sensational, wearable summer style that delivers a polished, unfussy look that's still Hollywood glamorous. I call it Marilyn Monroe at the beach."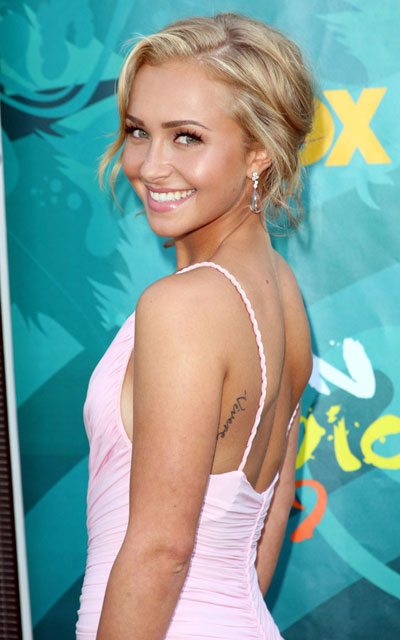 Image via www.celebrity-gossip.net
Prep: Since the entire show was outside this year I choose a lightweight moisturizer with SPF protection. I prepped Hayden's skin for makeup with the NEUTROGENA Healthy Defense SPF 45 Daily Moisturizer.
I've been trying to interview Lisa Price the fabulous founder of Carol's Daughter for quite some time now. And, finally, here it is!
I'm so excited to share with you Lisa's story of  an incredible journey creating a sought after skincare and fragrance line: Carol's Daughter.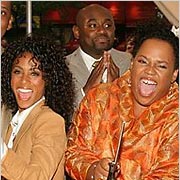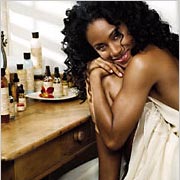 In this interview Lisa Price talks to me about her fascination with fragrance. The Carol's Daughter Philosophy. Why did she choose Jada Pinkett Smith and Mary J. Blige as the faces for her brand, and what's new with Carol's Daughter.
Marta Walsh: When did your fascination with skincare begin?
Lisa Price: It wasn't so much a love for skincare as it was a love for fragrance which began when I was a little girl. I started creating my own scents and creams because I loved to experiment—it's always been a hobby and passion of mine.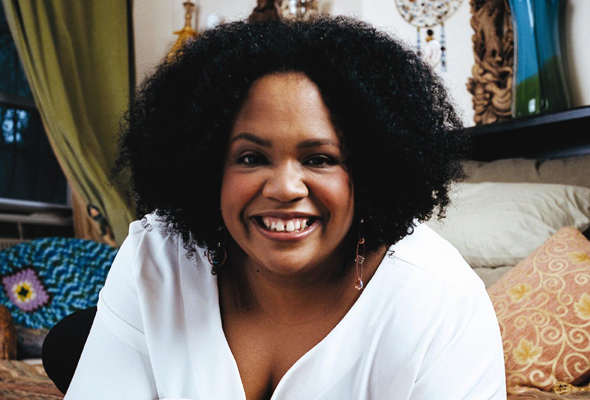 MW: At what point did your love for making your own skincare products in the kitchen turn into a promising business?
LP: After some time of working as a writing assistant for The Cosby Show, and creating personalized scents and products for the cast, my mom encouraged me to make a small batch to sell at a local church flea market. I nearly sold out on the first day!
MW: What is Carol's Daughter philosophy?
LP: Every Carol's Daughter product I create is made with love, and inspired by my own life. Each product is truly unique and created especially for my customers, who are part of the Carol's Daughter family. The idea is not just about looking good, but feeling good inside and out, comforting your body and spirit. Carol's Daughter is also about having a strong sense of family as well as love and respect for yourself and others.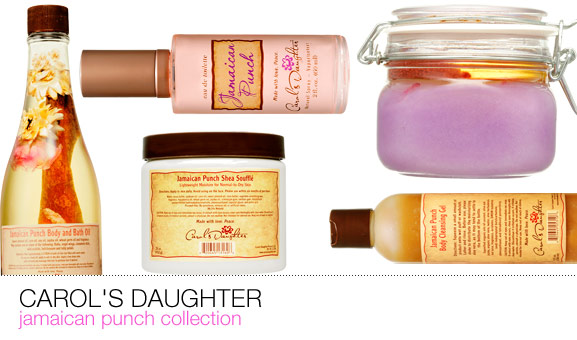 Summer is a beautiful time of the year: it's nice and hot outside, we swim in the ocean or the pool, we get great skin and beachy waves thanks to sea water, get sun-kissed, and eat delicious and succulent fruits. Sometimes summer is SO good we don't want it to go away.
Here are some beauty tip to stretch your summer just a little longer into fall…
Take a nice bath with Philosophy Raspberry Sorbet shower gel & Bubble bath to remind you of succulent summer fruits and ice cream. $16 at www.sephora.com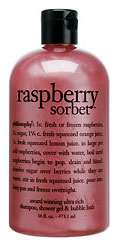 A nice sea salt body scrub such as Origins Incredible Spreadable Scrub Sea Salt Body Smoother will help satisfy your craving for sea water and ocean, $26. Available at www.beauty.com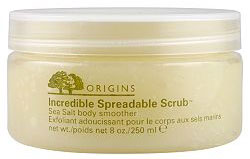 You've spent hours on the beach or by the pool. You squeezed fresh lemon on your hair in your garden. Or you've spent some decent cash on your blond highlights. Whichever way you've achieved beautiful blonde highlights, you can stretch their life with Redken Blonde Glam Shampoo & Conditioner, and Blonde Glam Color Enhancer Rich Vanilla or Perfect Platinum. Available at redken.com for salons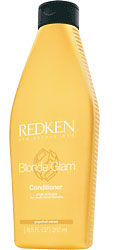 Summer is in full swing but that doesn't mean it's too late to give your skin the SPF protection it deserves! Here are two skin protection products that might help:
Biore Dual Fusion Moisturizer + SPF 30: Lightweight dual formula for protection and hydration, $14.99.
Bronze your body with Carol's Daughter Gelee De Soleil Browing Oil: Contains SPF 15, protects the sun from UVA/UVB rays. Deeply bronzes and hydrates for a long lasting summer tan. Delicious coconut and pineapples fragrances pamper the senses. Paraben, mineral oil, petroleum, and artificial color FREE, $14.00.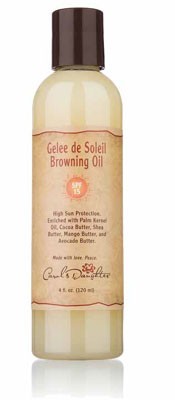 Talking Makeup is excited to share with you 6 Summer Skincare Tips by Celebrity Esthetician Renée Rouleau!
Renée Rouleau is a trusted skin care expert and celebrity esthetician who has been helping men, women and teens attain healthy, glowing skin for more than 20 years. Her skin care product line, sold on her website and in her two Dallas skin care spas, addresses nine distinct skin types, with more than 70 award-winning products that blend the best of science and nature.
Renée's products are consistently cited in publications including Allure, Marie Claire, and In Style. Her proven results have earned her the confidence of celebrities, like Lisa Rinna, Eva Amurri, Jessica Simpson and Ashlee Simpson, as well as cosmetic surgeons and dermatologists. www.reneerouleau.com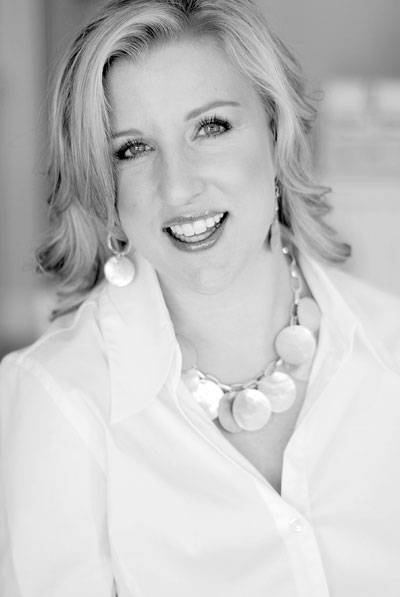 Celebrity Esthetician Renée Rouleau
Hot weather, salt water, humidity and chlorine take their toll on our skin during the summer months. Here's some of my summer skin care tips and solutions for keeping your skin safe and beautiful all summer long.
1. Wearing sunscreen everyday will significantly cut back on accumulative sun damage:
Recent information from the UCLA skin research department indicates that 78% of all the sun damage incurred in a lifetime is from incidental exposure! You may say "I'm not out at all during the day" but just walking to your car, and even driving in your car will expose you to unnecessary sun damage. Windshields do nothing to protect you from UV rays! Wear a moisturizer that contains a sun block with a minimum of SPF #15. Apply it in the morning so you'll be covered all day! Try Renée Rouleau Daily Protection SPF #30…
Stars prove that you don't have to be at Nikki Beach to flaunt a St. Tropez tan. Natasha Bedingfield and Kim Kardashian have both revealed how they remain fashionably tanned all year round. Thanks to St. Tropez Tan, Natasha and Kim are able to sport their healthy glows and beautifully sunkissed looks wherever and whenever they want! St. Tropez remains to be the world's expert on safe and sunless tans, which leaves skin looking bronzed without any exposure to the sun's harmful rays.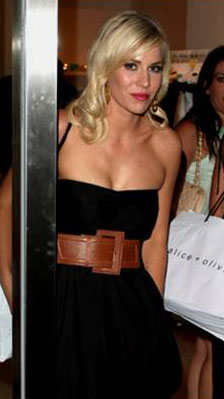 Since its introduction in 1996, St. Tropez has become the market leader in self tanning – a brand now synonymous with odorless self tan treatments attracting press acclaim and celebrity endorsement. Natasha Bedingfield loves St. Tropez so much that she included a St. Tropez custom spray tan as part of her recent pre-wedding beauty regimen.
Natasha says, "St. Tropez is the best self tanning product I have ever used. With my 'English Rose' complexion, it's easy to sun damage, but let's face it – everybody looks better with a little kiss from the sun! St. Tropez is a way that I can get that natural glow without aging or tan lines. It's easy and quick. I love it!"
As school is getting out and summer is just around the corner it's time to start stocking up on summer items for kids. With the summer heat they will need everything from flip flops, sunscreen and hair care to bug repellant for $35 or less!
Here is the list:
SO COZY SWIMMERS SHAMPOO ($11.95) – A gentle, everyday post-pool shampoo designed just for kids. A protective formula that removes chlorine and other impurities to keep hair healthy, happy and hydrated. Scented with a yummy green apple fragrance. www.cozyscutsforkids.com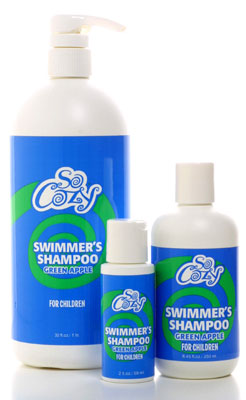 The service, appropriately pegged "Mouse Calls," allows consumers to have a consultation with Dr. Obagi without having to fly to Beverly Hills and pay $300 for an office visit – instead they can submit questions and concerns online and get answers directly from Dr. Obagi and team from the comfort of their own home for only $75.
And, for a limited time, Dr. Obagi's Mouse Calls are FREE!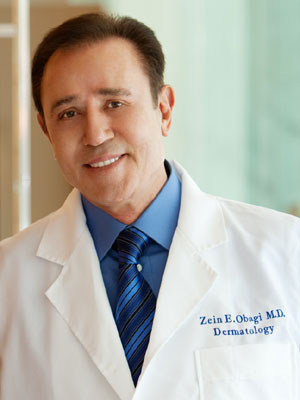 Dr. Zein Obagi
Lancôme national makeup artist Tarek Abbas is Arlenis Sosa's go-to makeup artist so it's no surprise that he created the look for Arlenis on Monday evening.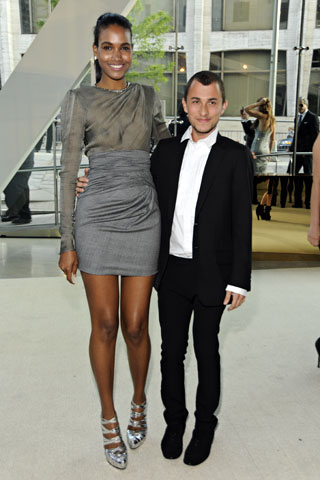 Arlenis Sosa (left)
To create a polished complexion, Tarek applied Arlenis Sosa's and then added a touch of color to her cheeks using Color Design Cream Blush in Chic Cassis. To define her eyes, he used Le Crayon Khôl in Black Ebony on the lower lash line and applied Artliner in Noir to the upper lash line starting at the outer corner. Tarek wanted to give Arlenis a soft, shiny pout so he lined her lips with Le Lipstique in Sheer Chocolate, applied Le Rouge Absolu in Bordeaux and finished with a touch of Juicy Tubes in Dreamsicle.
Celebrity makeup artist Dara Klein created the look for actress Lake Bell.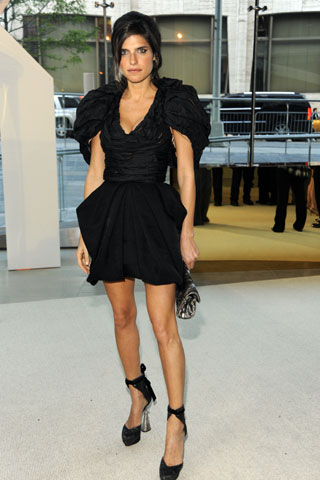 Lake Bell