All Posts Tagged With: "Sun"
Here are some CHANEL Summer Essentials for the Carry All Tote: Chanel 31, Rue Cambon !
The Ultimate must-have this summer season, UV Essentiel Protective UV Care Anti Polution SPF 30+
From the Summer 2009 Makeup Collection: Aqualumiere Gloss in Cherry Blossom, Nail Colour in Orange Fizz & 4 Facettes Bronzing Powder
Chanel Collection Perle Sunglasses
Chanel J12  ceramic watch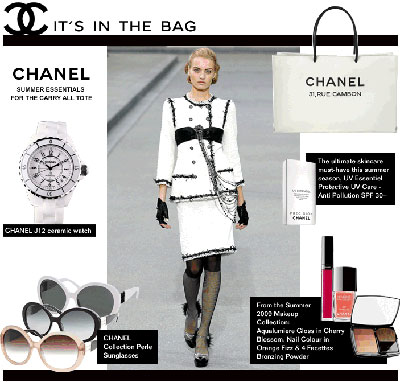 Click image above to enlarge!
Perfect for the upcoming Summer months shu uemura introduces a new line of beautiful, long lasting Painting Gel Liners and an Eternal Gold collection.
shu uemura Painting Gel Liner Collection: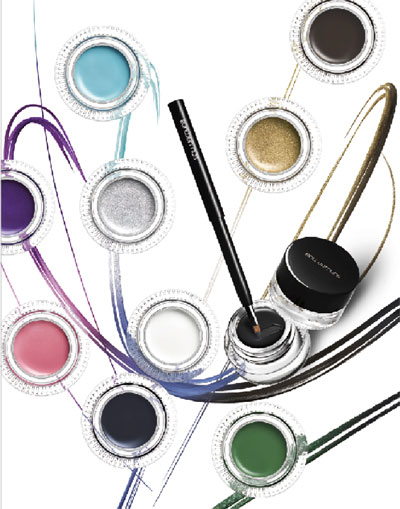 · This waterproof liner stays in place all day. The long-wear formula is perfect for the upcoming summer months!
· Resistant to sebum, sweat and tears.
· Three types of volatile agents give the liners a smooth and even glide across the skin.
Gretta Monahan, style expert and host of Tim Gunn's A Style Guide gives us the scoop on the top beach bag essentials for summer. These beauty must-haves are ALL you need to go from the beach to the bar with no maintenance time in between.
· No Frizz by Living Proof – A day at the beach can bring frizzy hair but Living Proof No Frizz protects against all nature has to offer. Created by MIT scientists, this new anti-frizz molecule keeps your hair frizz free and fabulous all day long.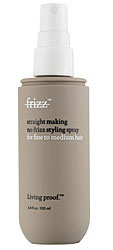 · Dr. Denese Advanced firming Facial Pads -Cleans and exfoliates with one small pad. revive and refresh, no sink necessary. The result: beautiful glowing skin with no maintenance.
"Do My Back" is the well designed and easy to use answer to that classic question…."can you do my back?" This is the ultimate product that allows you to apply sunscreen, self tanner and moisturizer to your own back with ease and style! Perfect for everyone who needs lotions and potions applied to their own backs at the pool, by the sea, and in and after the bath.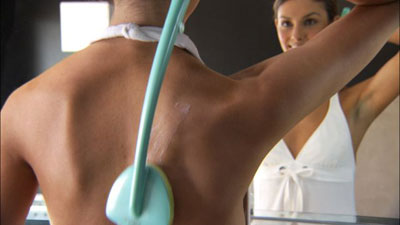 Do My Back was also featured on E! News in their "Summer Essentials" segment.
Heidi Klum what's in your beach bag this Memorial Day weekend?
This exactly the question Modelinia.com's asked upermodels, such as: Heidi Klum, Karolina Kurkova, Hilary Rhoda and Brooklyn Decker, just in time for Memorial Day weekend.
Ever wonder what's hiding inside supermodels beach bags for the long holiday weekend?? Or what are supermodels Memorial Day Beach Bag Essentials?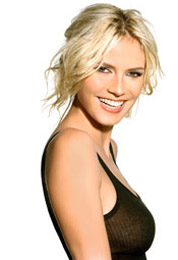 It's Memorial Day weekend, which means summer has officially arrived, complete with beach vacations, relaxing poolside, and barbecues with friends. But before the trips and celebrations begin, packing is the No. 1 priority. If you're stressing about just which suit to buy or what beauty products to pack, Supermodels Heidi Klum, Hilary Rhoda, Karolina Kurkova, and Brooklyn Decker opened up their beach bags to show off their SPF levels, what they're reading, and their iPod playlists, so you can strategize for the long weekend just like them!
WHO: Heidi Klum
Bronzing Beauty Tips by Marisa Miller from Victoria's Secret Swim 2009 Virgin Gorda shoot!
In this video Marissa Miller is also introducing Victoria's Secret Beauty Of Brazil.
Victoria's Secret Beauty Of Brazil: Lose yourself in the beauty of Brazil, the golden sand beaches, the sexy bronzed skin, and the abandon of Carnivale. Inspired by the cultural richness and natural beauty of this exotic destination, Victoria's Secret presents this limited-edition series of products for three of their collections: Bare Bronze body care, VS Makeup and Very Sexy Now fragrance.
Brought To You By Clean & Clear: Watch Celia & Chloe in a limo, together with other gorgeous Clean & Clear contest winners, on their way to Hanna Montana Movie London Premier. It is a day full of glamour rubbing shoulders with celebrities on the red carpet.
Celia & Chloe are friends on a journey to their night of fame. Every episode showed how Celia & Chlöe were getting closer to the ultimate red-hot European Premiere of the new Hannah Montana movie.
Talking Makeup is excited to bring to you Celia & Chloe Episode 10 where the girls actually at the Hannah Montana premiere, walking down the red carpet!!! Check it out!

Celia & Chloe Episode 10 is featured on www.misslush.com
Go to Bebo channel http://www.bebo.com/Celiaandchloe to watch all the previous Celia & Chloe episodes & to enter a competition where you can enter to WIN some fab prizes with the theme 'Get the perfect red carpet look' – £150 Topshop voucher, £100 Toni & Guy voucher, £70 HMV voucher, £50 Nails Inc & a range of products from Clean & Clear. 3 lucky winners will each win all of these prizes!
WOW! What are you waiting for, SO COOL:)
This was posted on Sephora's Beauty & The Blog: Beauty Insiders in LA: Meet Lindsay Lohan this Thursday!
Beauty Insider? Check. Living in LA? Check. Dying to rub elbows with Lindsay Lohan at a private party? Come celebrate the exclusive launch of Sevin Nyne with co-founders Lindsay Lohan and celebrity airbrush-tanning expert, Lorit Simon.
WHEN & WHERE:
Sephora Santa Monica
Thursday, April 30
6:30 pm – 9:30 pm
Talking Makeup is happy to announce a GIVEAWAY of Rx For Brown Skin products!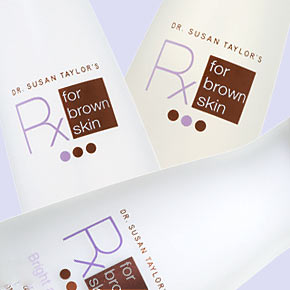 About Rx For Brown Skin: People are fundamentally the same-but their skin isn't. As a renowned dermatologist and leading authority on the treatment of skin of color, Dr. Susan C. Taylor created Rx for Brown Skin to treat the concerns unique to darker skin, including African American, Latin, and South Asian skintones. The irritant-free solutions target sensitivity, irritation, dullness, and hyperpigmentation, which can result in dark marks and blemishes. Plus, the exclusive Bright Skin Complex ensures your skin looks luminous no matter how deep your complexion may be. Treat your skin to Dr. Taylor's specialized skin savers and uncover your true brilliance.
THE PRIZE: 2 lucky winners will win either 1 Rx For Brown Skin Bright and Healthy Starter Kit ($75 value),
…or 1 Rx For Brown Skin Bright and Clear Starter Kit ($75).
If you are a college student and also love shopping for makeup and skincare, you don't want to miss out on this great offer from ULTA!
ULTA, the largest U.S. beauty retailer with one-stop shopping for prestige and mass cosmetics, skincare and hair care products and Salon services- is now offering a "College Day" discount!
How does it work: On the first Tuesday of every month, bring your college student ID to any ULTA location and receive 20% off your entire retail purchase and Salon service.
Log onto ULTA Beauty's Facebook.com fan page each month to learn more about College Day and to find an ULTA location near your campus. SO exacting!
ULTA is located just minutes away from hundreds of campuses nationwide, and now students have a one-stop-shopping spot that offers escape, experimentation, esthetics and value just for them.