All Posts Tagged With: "Hands & Nails"
My first backstage coverage during New York Fashion Week Fall Winter 2010 began with the Yigal Azrouel fashion show. There I had the pleasure to meet the CEO of AHAVA Michael Etedgi. I have a soft spot for both Yigal Azrouel and AHAVA (which btw means LOVE in Hebrew) because both are from Israel like myself. It was amazing to chat in Hebrew finally with AHAVA's Michael and to not to get lost in translation.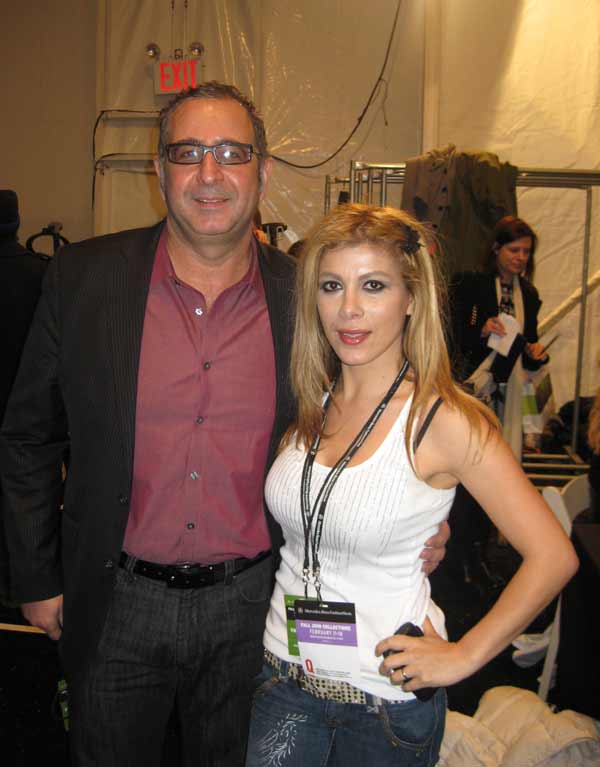 L to R: Michael Etedgi CEO of AHAVA and Marta Walsh founder of Talking Makeup
Have you tried the AHAVA Mineral Hand Cream? It's amazing and a classic. AHAVA brought a bit of relaxation backstage at Yigal Azrouel Fall 2010 with their Beauty Bar where I received a hand massage, yes, with their fabulous hand cream.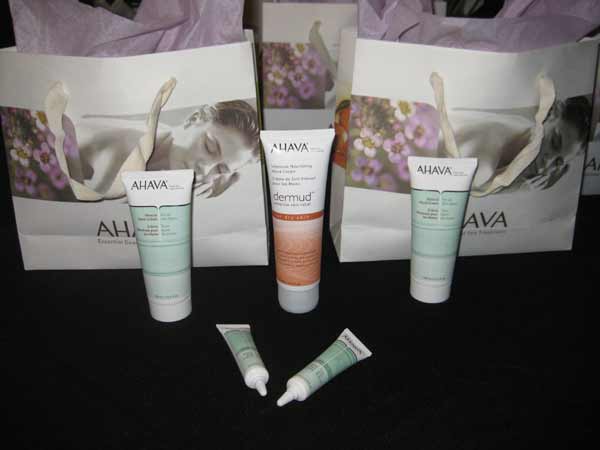 New from Josie Maran Cosmetics: Josie Maran's New Argan Product Launches on Sephora.com.
The Argan Oil Revolution continues!! Josie's latest launch: Argan Moisturizing Stick has debuted yesterday and is now exclusively available at Sephora.com ($22.00).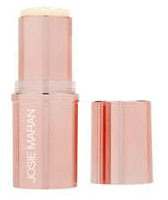 Josie's best-selling Argan Oil now comes in a stick form. This multi-purpose balm offers all the benefits of the nourishing oil, which includes anti-aging ingredients rich in fatty acids and vitamin E. A head-to-toe spot treatment for dry areas in need of moisture, this soothing balm conditions and repairs skin as it hydrates. Use it to moisturize chapped lips, soothe dry skin, tame fly aways, alleviate itching and stinging from insect bites, moisturize dry cuticles, relieve chafing skin, soothe stretch marks, calm sunburn, soothe waxed skin, and much, much more.
I've been trying to interview Lisa Price the fabulous founder of Carol's Daughter for quite some time now. And, finally, here it is!
I'm so excited to share with you Lisa's story of  an incredible journey creating a sought after skincare and fragrance line: Carol's Daughter.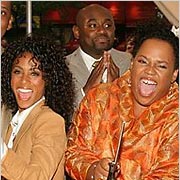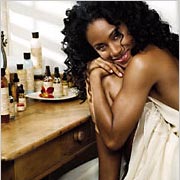 In this interview Lisa Price talks to me about her fascination with fragrance. The Carol's Daughter Philosophy. Why did she choose Jada Pinkett Smith and Mary J. Blige as the faces for her brand, and what's new with Carol's Daughter.
Marta Walsh: When did your fascination with skincare begin?
Lisa Price: It wasn't so much a love for skincare as it was a love for fragrance which began when I was a little girl. I started creating my own scents and creams because I loved to experiment—it's always been a hobby and passion of mine.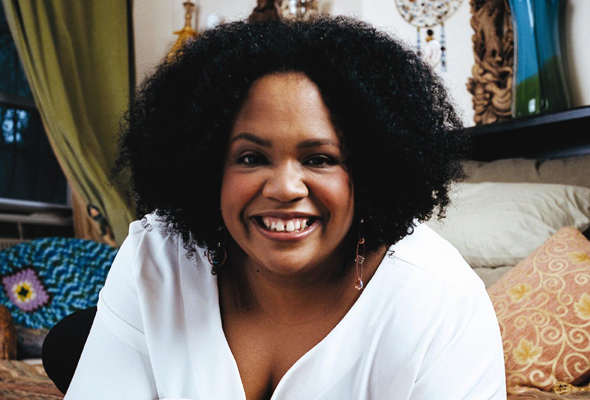 MW: At what point did your love for making your own skincare products in the kitchen turn into a promising business?
LP: After some time of working as a writing assistant for The Cosby Show, and creating personalized scents and products for the cast, my mom encouraged me to make a small batch to sell at a local church flea market. I nearly sold out on the first day!
MW: What is Carol's Daughter philosophy?
LP: Every Carol's Daughter product I create is made with love, and inspired by my own life. Each product is truly unique and created especially for my customers, who are part of the Carol's Daughter family. The idea is not just about looking good, but feeling good inside and out, comforting your body and spirit. Carol's Daughter is also about having a strong sense of family as well as love and respect for yourself and others.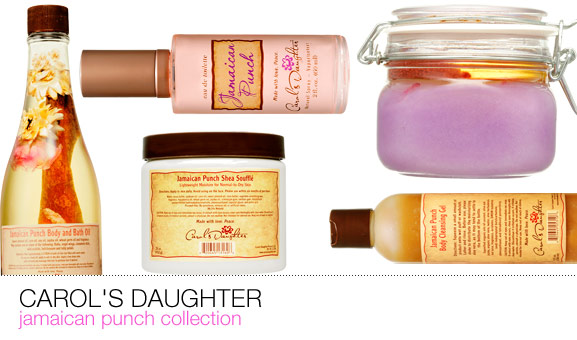 Prevention magazine put the leading anti-aging beauty products to the test again this year and found seven products deserving of the "Defy Your Age" seal, including Olay ProX Age Repair Lotion, Neutrogena Norwegian Formula Age Shield Hand Cream and Estée Lauder Idealist Dual-Action Refinishing Treatment.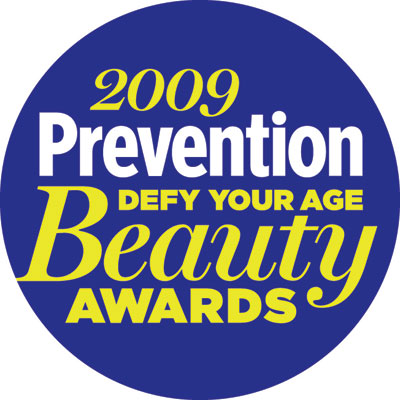 To determine the winners, Prevention enlisted seven leading dermatologists to test the claims of the 35 most promising products of the year on a group of 175 women, ages 40-plus, for a period of up to eight weeks. The doctors then employed state-of-the-art equipment to measure which products best delivered on their claims using before and after skin analysis. The teams investigated seven categories of products including hand, eye and night creams; lip, adult acne and microdermabrasion treatments; and day lotions with . This year's winners are all available for less than $50.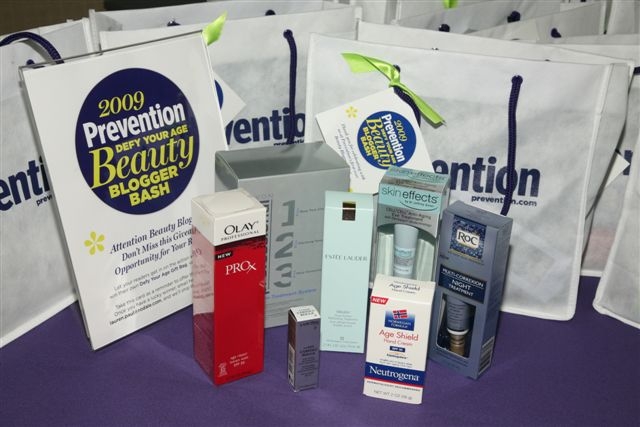 Talking Makeup is excited to share with you 6 Summer Skincare Tips by Celebrity Esthetician Renée Rouleau!
Renée Rouleau is a trusted skin care expert and celebrity esthetician who has been helping men, women and teens attain healthy, glowing skin for more than 20 years. Her skin care product line, sold on her website and in her two Dallas skin care spas, addresses nine distinct skin types, with more than 70 award-winning products that blend the best of science and nature.
Renée's products are consistently cited in publications including Allure, Marie Claire, and In Style. Her proven results have earned her the confidence of celebrities, like Lisa Rinna, Eva Amurri, Jessica Simpson and Ashlee Simpson, as well as cosmetic surgeons and dermatologists. www.reneerouleau.com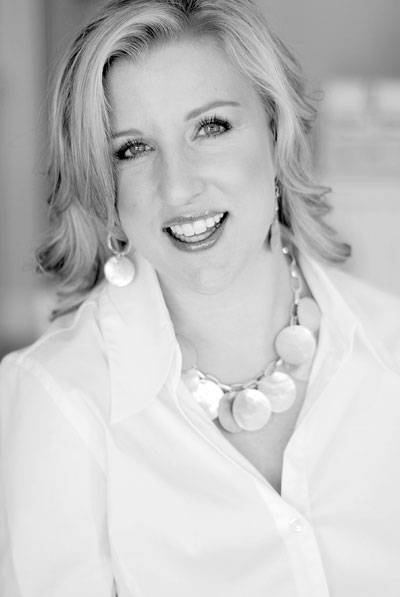 Celebrity Esthetician Renée Rouleau
Hot weather, salt water, humidity and chlorine take their toll on our skin during the summer months. Here's some of my summer skin care tips and solutions for keeping your skin safe and beautiful all summer long.
1. Wearing sunscreen everyday will significantly cut back on accumulative sun damage:
Recent information from the UCLA skin research department indicates that 78% of all the sun damage incurred in a lifetime is from incidental exposure! You may say "I'm not out at all during the day" but just walking to your car, and even driving in your car will expose you to unnecessary sun damage. Windshields do nothing to protect you from UV rays! Wear a moisturizer that contains a sun block with a minimum of SPF #15. Apply it in the morning so you'll be covered all day! Try Renée Rouleau Daily Protection SPF #30…
Yes To and the Yes To Carrots Seed Fund brings Organic Gardens to L.A. Schools with Nicole Richie, Amy Smart and Anna Getty.
Yes To Inc. together with Environmental Media Association (EMA) and LA Unified School District launched their partnership with a groundbreaking ceremony on May 12th at the Helen Bernstein High School in Hollywood.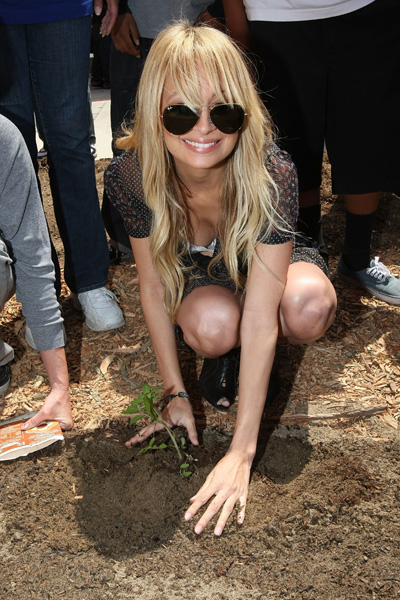 Nicole Richie at the May 12th event. 
Yes To Carrots is a complete family of skin and hair care products that combine the anti-oxidant power of Beta Carotene from orange organic fruits and vegetables, with Dead Sea Minerals.
Talking Makeup is excited to let you know about new product launches from REN Bio-Active Skincare.
I'm particularly excited about the launch of REN Moroccan Rose Otto Sugar Body Polish because I just can't get enough of REN Moroccan Rose Otto Body Wash (…it's SO good).
Moroccan Rose Otto Sugar Body Polish: Unveil a silky smooth finish with this aromatically scented exfoliating polish, formulated with Paraguay Cane Sugar, Kola Nut and Almond Oil that invigorates and tomes skin. SRP: $60. Available: June 2009. Exclusively available at Space NK.

REN No. 1 Purity Cleansing Balm – being hailed as the eco-friendly version of the iconic Eve Lom Cleanser. Exfoliates, removes makeup, cleanses and moisturizes all in one.
Talking Makeup is happy to announce a GIVEAWAY of Rx For Brown Skin products!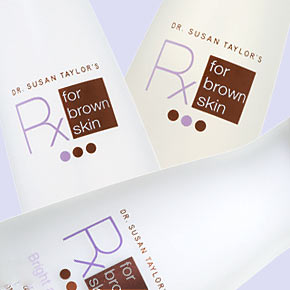 About Rx For Brown Skin: People are fundamentally the same-but their skin isn't. As a renowned dermatologist and leading authority on the treatment of skin of color, Dr. Susan C. Taylor created Rx for Brown Skin to treat the concerns unique to darker skin, including African American, Latin, and South Asian skintones. The irritant-free solutions target sensitivity, irritation, dullness, and hyperpigmentation, which can result in dark marks and blemishes. Plus, the exclusive Bright Skin Complex ensures your skin looks luminous no matter how deep your complexion may be. Treat your skin to Dr. Taylor's specialized skin savers and uncover your true brilliance.
THE PRIZE: 2 lucky winners will win either 1 Rx For Brown Skin Bright and Healthy Starter Kit ($75 value),
…or 1 Rx For Brown Skin Bright and Clear Starter Kit ($75).
Find out what products to splurge on and when to save your hard-earned dollars
You don't have to spend half your paycheck on skincare products to stay wrinkle and pimple-free. That said, slathering household condiments on your face to avoid paying for the good stuff isn't necessary either. Dermatologist Dr. Ava Shamban and P&G scientist Mary Begovic Johnson helped us compare products with similar ingredients that are very different in cost. Here's what we found.
Tune in to the QVC on Saturday, April 4th at midnight (late night Friday TONIGHT) for the launch of 4 new products from Dr. Adrienne Denese, renowned anti-aging skincare specialist! Don't miss this!!!
Dr. Denese products contain the best and most advanced scientific formulas in the highest possible percentages, delivering breakthrough anti-aging prescriptions with cutting edge ingredients such as CoQ10, retinol, peptides and amino acids while using state of the art technology.
Dr. Denese is not only a medical doctor who specializes in anti-aging, but has become the only female scientist in this field. Dr. Adrienne Denese developed a vast body of knowledge of what the skin requires to look young. She launched Dr. Denese SkinScience exclusively on QVC so that she could share her scientific findings with consumers at an affordable price point. "Not only do I use the most advanced active ingredients but that have been clinically proven to work, I use far high concentrations of them in the skincare products I create than the more expensive products." Dr. Adrienne Denese.

Click image above to enlarge!
Dr. Denese's SkinScience will launch four innovative new products on QVC April 3rd Friday at midnight. Each product offers breakthrough technology with added benefits to the skin. Dr. Denese's products contain the best and most advanced scientific ingredients in the highest possible percentages.
Glow Younger Self Tanner The first Self Tanner with Pro Peptide Technology: