All Posts Tagged With: "Ahava"
During the cold, winter months, skin is exposed to 75% less humidity leaving it dry, itchy and raw. This winter, the secret to escaping these irritating aliments lies deep within the banks of the Dead Sea. AHAVA's Dead Sea Mineral Mud is a rich, nutritious body treatment that instantly invigorates dull, dry skin to reveal a radiant, healthy glow.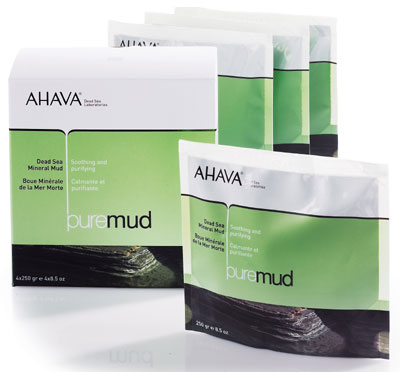 Combat winter woes with a powerful dose of these highly concentrated minerals for a nourished and youthful appearance. AHAVA's Dead Sea Mineral Mud works deep down to clean, purify and restore the skin's natural moisture balance, leaving it smooth and revitalized. Harvested from the lowest elevation on Earth, this rejuvenating mud contains life-enhancing ingredients with proven regenerative properties for guaranteed gorgeous skin.
My first backstage coverage during New York Fashion Week Fall Winter 2010 began with the Yigal Azrouel fashion show. There I had the pleasure to meet the CEO of AHAVA Michael Etedgi. I have a soft spot for both Yigal Azrouel and AHAVA (which btw means LOVE in Hebrew) because both are from Israel like myself. It was amazing to chat in Hebrew finally with AHAVA's Michael and to not to get lost in translation.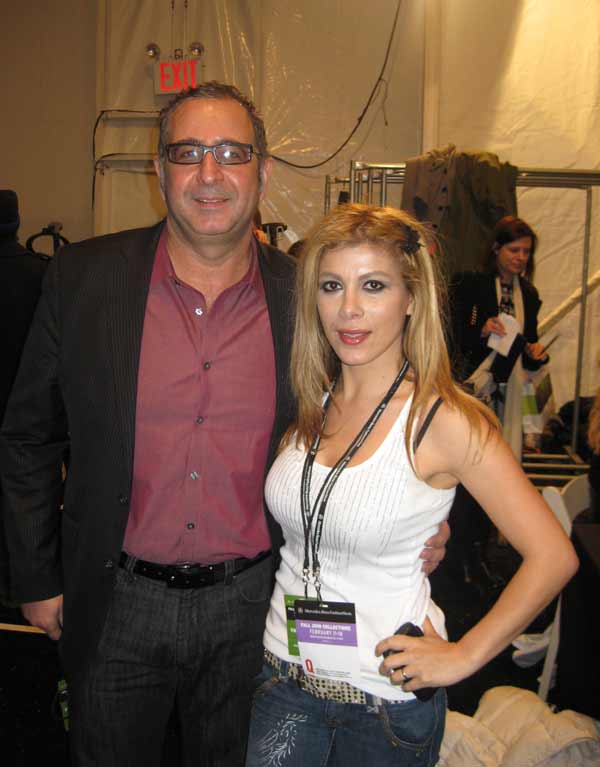 L to R: Michael Etedgi CEO of AHAVA and Marta Walsh founder of Talking Makeup
Have you tried the AHAVA Mineral Hand Cream? It's amazing and a classic. AHAVA brought a bit of relaxation backstage at Yigal Azrouel Fall 2010 with their Beauty Bar where I received a hand massage, yes, with their fabulous hand cream.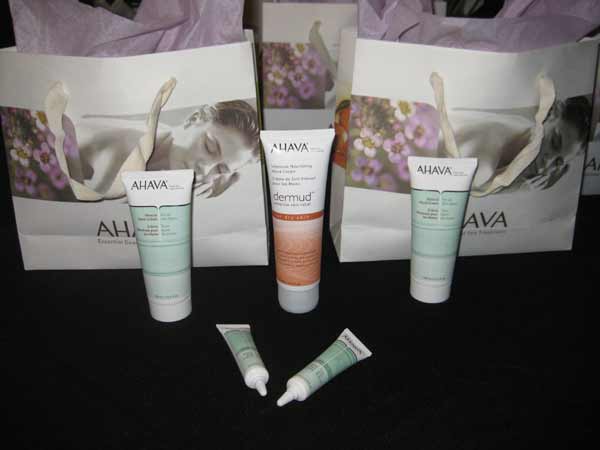 New York Fashion Week: WATCH the Yigal Azrouël Fashion Show Fall Winter 2010!
Hair by Teddy Charles. Hair Team: TIGI CATWALK. Makeup by Bobbi Brown. Men's Grooming by AHAVA. Women's Shoes Manolo Blahnik. Men's Shoes FRYE. Jewelry by Pamela Love. Music by Jorge Elbrecht of Violens. Celebrity attendees included: Malin Akerman, Diane Birch, J. Alexander, Poppy Delevigne, Harley Viera Newton, Zani Gugelmann, Lorenzo Martone.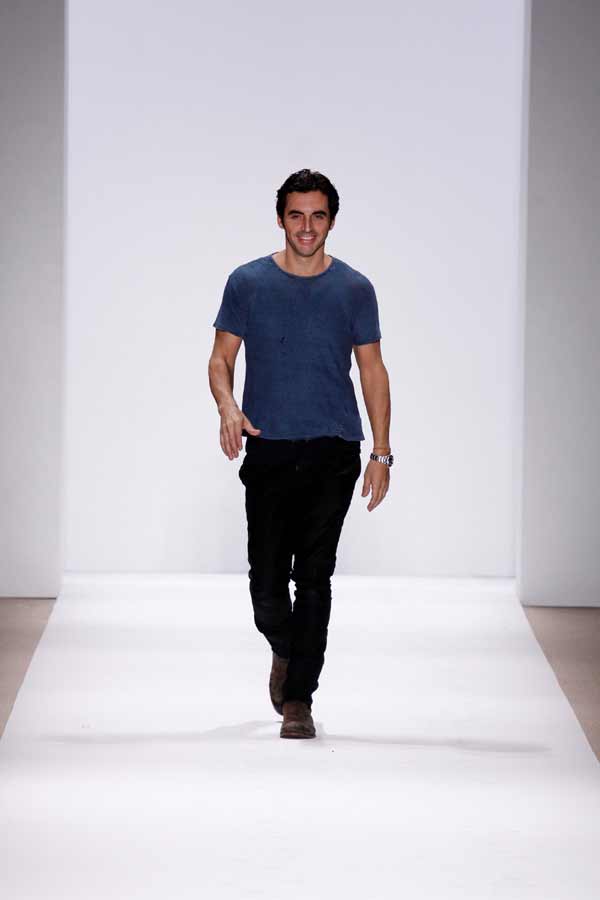 Yigal Azrouël, Fashion Designer
EL AL, the national airline of Israel, is now offering passengers who purchase a ticket to Israel online an exclusive promotion with AHAVA. EL AL passengers receive a voucher for a 30% discount on all full-priced AHAVA products and a 10% reduction on any sale priced items. In addition to the discount, a complimentary gift is given to anyone purchasing a roundtrip ticket at elal.com in the month of February and is traveling to Israel before December 30, 2010.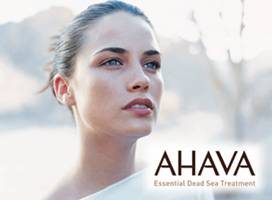 The voucher can be utilized through 2010 at an AHAVA store in Israel in any of the following locations: Jerusalem (Alrov Mamilla Avenue), Tel Aviv (the Hilton Hotel), Ein Bokek (the Ein Hatchelet Mall at the Dead Sea), Mitzpe Shalem (the Ahava Visitor Center at the Dead Sea), and Latrun (the Mini-Israel Site).
Please visit www.elal.com  to purchase a ticket and take advantage of this exclusive promotion.
Don't miss Faces of Beautiful You by HSN Episode 4 Spa Getaway and Get Ahead. In this episode, Smith stars a new baby sitting-business and turns her weekend gig into a spa getaway once she discovers her first client owns a Hollywood mansion.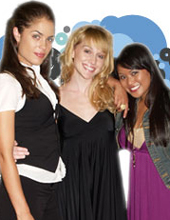 From left to right: Nicky, Smith, and Hallie.
Products mentioned in this episode: Ahava Pure Spa Getaway Exclusive Kit.
AHAVA Pure Spa Getaway Exclusive Kit is a pure indulgent and pampering kit for anyone looking to unwind from a long day at work. The Ahava Spa Kit comes in a Blue quilted paisley train case and includes: Dead Sea Liquid Salt, Body Sorbet Caress – unique Mandarin/Cedarwood cream, Body Mud Mask Mandarin/Cedarwood, and Dead Sea Mineral Mud.
AHAVA Pure Spa Getaway Exclusive Kit is available on www.hsn.com
Ahava Mineral Hand Cream Essential Dead Sea Treatment is an extremely rich and deep hydrating hand cream.   Especially if your hand tend to be dry and chapped.  Ahava Mineral Hand Cream will make your hands super soft and nourished without leaving it greasy.  Ahava Mineral Cream absorbs quickly and the moisture lasts all day. Ingredients such as dead sea water, essential minerals, Ahava's Mineral Skin Osmoterare, are sourced from the dead sea Israel.  Ahava Mineral Hand Cream is approved for sensitive skin and it smells good too.  Ahava in made in Israel and in Hebrew Ahava means love.  Cost: $17.