All Posts Tagged With: "Lisa Price"
I've been trying to interview Lisa Price the fabulous founder of Carol's Daughter for quite some time now. And, finally, here it is!
I'm so excited to share with you Lisa's story of  an incredible journey creating a sought after skincare and fragrance line: Carol's Daughter.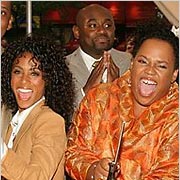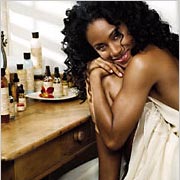 In this interview Lisa Price talks to me about her fascination with fragrance. The Carol's Daughter Philosophy. Why did she choose Jada Pinkett Smith and Mary J. Blige as the faces for her brand, and what's new with Carol's Daughter.
Marta Walsh: When did your fascination with skincare begin?
Lisa Price: It wasn't so much a love for skincare as it was a love for fragrance which began when I was a little girl. I started creating my own scents and creams because I loved to experiment—it's always been a hobby and passion of mine.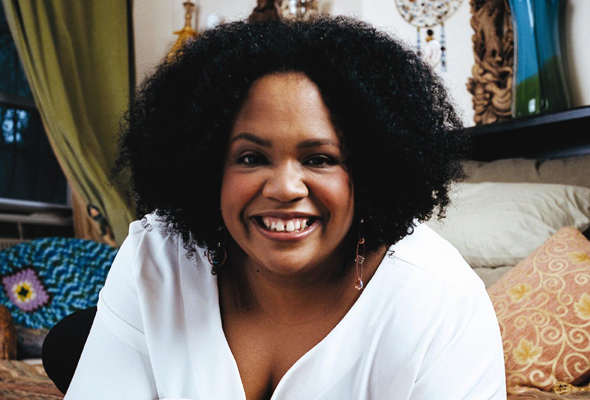 MW: At what point did your love for making your own skincare products in the kitchen turn into a promising business?
LP: After some time of working as a writing assistant for The Cosby Show, and creating personalized scents and products for the cast, my mom encouraged me to make a small batch to sell at a local church flea market. I nearly sold out on the first day!
MW: What is Carol's Daughter philosophy?
LP: Every Carol's Daughter product I create is made with love, and inspired by my own life. Each product is truly unique and created especially for my customers, who are part of the Carol's Daughter family. The idea is not just about looking good, but feeling good inside and out, comforting your body and spirit. Carol's Daughter is also about having a strong sense of family as well as love and respect for yourself and others.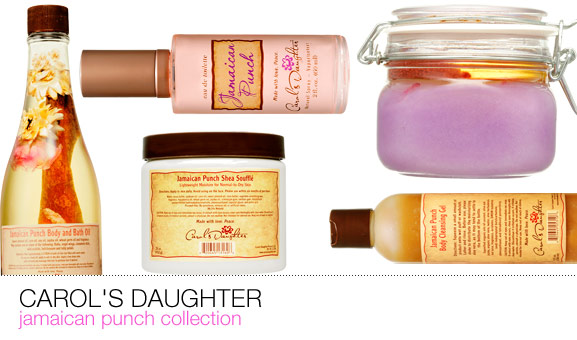 Come down to the Carol's Daughter store at Fox Hills Mall Los Angles and meet founder of Carol's Daughter, Lisa Price TODAY!
Who Is Carol's Daughter? That's a great question – let the Carol's Daughter 's advisors introduce you to her!
Learn about Lisa's connection to her family (why did she name her company "Carol's Daughter"?) and how Lisa's journey into the world of beauty and fragrance began. Experience her line of products with recipes created by Lisa. All participants will receive a sample of one of Lisa's luxurious recipes. Signed copies of her memoir "Success Never Smelled So Sweet" will be available during this event only.
Call (310) 313-1770 or visit the Carol's Daughter store, where you can book your appointment and pre-order your copy of Lisa's book today!
The Tyra Banks Show and Carol's Daughter announced an amazing partnership! It's a new reality series that will air within "The Tyra Banks Show" called Modelville.
Modelville highlights five former contestants from America's Next Top Model, each competing to win a one-year contract as a Carol's Daughter Spokesbeauty. Modelville includes the first beauty contract ever offered by Carol's Daughter through a competition. The contract is valued at $50,000. The first episode of Modelville was aired Wednesday October 8, 2008. Check local listings for show times.
Five past contestants of America's Next Top Model will come to New York to live in the Modelville apartment and compete to win a beauty contract with Carol's Daughter. After being thoroughly educated about the brand, each model will be assigned a Carol's Daughter product and will be responsible for creating, producing, and starring in a 30 second commercial for her product.
"These women have been taught, coached and embraced by the best, Tyra Banks. I could not be happier to be involved with this project with her. Tyra is the embodiment of "each one, teach one" except that this one teaches millions." – Lisa Price, Founder, Carol's Daughter
The contestants are:
Bianca Golden, Cycle 9: Carol's Daughter Candy Paint in Razz-Berry Beret, Cranberry Kiss, and Wild Berry
Renee Alway, Cycle 8: Carol's Daughter Tui Hair Smoothie
Lauren Utter, Cycle 10: Carol's Daughter Love Butter
Dominique Reighard, Cycle 10: Carol's Daughter Lemon Ginger Mint Manicure in a Jar
Fatima Siad, Cycle 10: Carol's Daughter Hair Milk