All Posts Tagged With: "Mother & Baby"
Mederma Stretch Marks Therapy. According to Mederma: In a recent clinical study, 80% of participants noted visible improvement in the appearance of their stretch marks after using Mederma Stretch Marks Therapy for 12 weeks.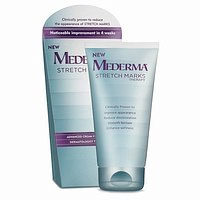 Committed to creating the world's healthiest baby care products, LAVANILA Laboratories proudly announces the birth of its newest addition: The Healthy Baby Collection. Launching exclusively in Sephora stores nationwide, this luxurious line will be the only in-store baby collection carried by the prestige beauty leader.
To celebrate the launch of the Healthy Baby collection, LAVANILA is teaming up with Sephora on a nationwide search to find the new face of their healthy baby collection. The Happy, Healthy Baby Search will run from May 11th, 201, to June 1st, 2010, and will be open to children 6 months to 4 years old.
I can't rave enough about this body lotion: Itch Defense Skin Balancing Moisture Lotion for dry itchy skin from the Curél skincare experts. I've been looking for a body lotion like this that I can purchase at a local drugstore for the longest time. As you probably already know, I'm a fragrance-free body lotion fanatic. I do not like lotions that smell. I do not want it to clash with my D&G The One perfume. It hydrates my skin so well and it's perfect if you have sensitive skin or dry winter skin. Itch Defense Skin Balancing Moisture Lotion From Curél is on Marta's top list of body lotions!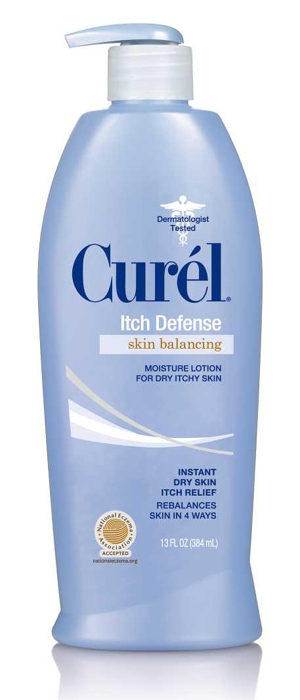 Itch Defense Skin Balancing Moisture Lotion From Curél the official comany description:
WHAT IT IS: Instant itch relief. Over one-third of women experience itchy skin all the time, regardless of season. And over 15 million people—including children—suffer from the most common type of eczema, which causes an intense itch. So why are so many people scratching? They haven't found relief—until now. Introducing Curél Itch Defense Skin Balancing Moisture Lotion for Dry Itchy Skin, a revolutionary solution to the irritation that causes itching.
Kiehl's introduces Imperial Body Balm: Featuring a new Kiehl's ingredient, Sea Buckthorn Berry Oil, known for its skin regenerative capabilities, Imperial Body Balm is now Kiehl's richest all-over body moisturizer, and was inspired by Russian honey-based remedies. Deeply hydrating Cocoa and Shea butters nourish while Honey and Fruit Glycolic Acids accelerate surface skin cell turnover in a formula that immediately delivers a renewed smoothness and youthful radiance to extra-dry, dull skin. A warm, sweet and spicy fragrance adds to the luxurious experience.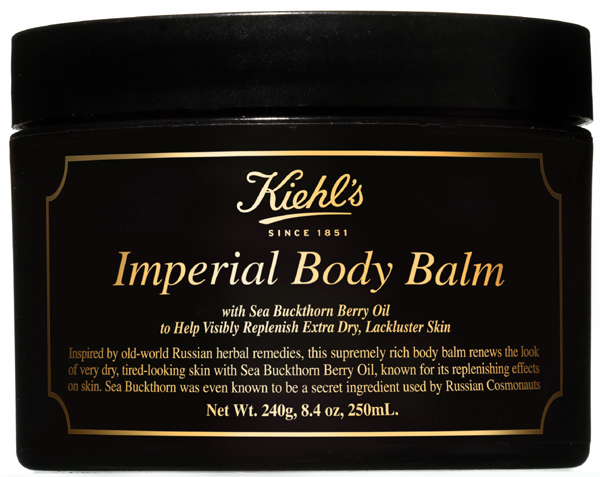 Also, for a unique companion to this new body treatment, Kiehl's is introducing this balm with a fragrant Kusmi Tea, featuring Sea Buckthorn Berries, developed especially for Kiehl's, which will be available exclusively in Kiehl's free-standing stores and Kiehls.com.
Suggested Retail Price: 8.0 oz. – 200 ml / $42.00 On-Counter: September, 2009, Kiehl's and www.kiehls.com . Kiehl's is also available in Nordstrom & nordstrom.com
Liz Earle Naturally Active Skincare launches new Superskin products: Due to popular demand and skincare necessity, Liz Earle has created a comprehensive range of super-rich and extra-powerful solutions for the body, bust, lip and eye areas under the Superskin line. Containing ingredients such as kigelia and shea butter, these products aim to plump and smooth while helping the skin appear more youthful from head to toe.
Superskin Body Cream is the ultimate in body moisturizing luxury, designed to visibly enhance and rejuvenate your skin. Specifically formulated with powerful naturally active ingredients rich in GLA, omega 3 and antioxidants, this body cream helps mature or very dry skin look and feel alive and replenished.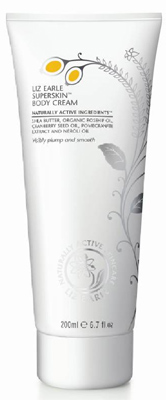 Superskin Bust Treatment is a powerhouse product packed with skin nourishing ingredients including Mangosteen that is sourced from a community-based sustainable forestry project in Malawi. Mangosteen extract is blended with quince extract, green algae extract and white lupin protein to help firm and tone the often neglected bust area.
Bake Sale at philosophy's Chandler and Mesa, AZ stores!
To help raise money for and support Cookies for Kids Cancer — an organization created to raise awareness of and funds to support research for new and improved therapies for pediatric cancer through the concept of local bake sale. Cancer remains the number one disease that claims the lives of our children. Each year cancer kills more children under the age of 18 than asthma, diabetes, cystic fibrosis and AIDS combined.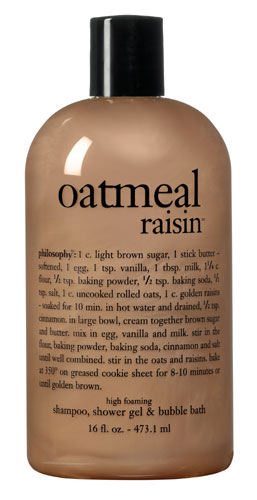 If you can't make it you can pick up Philosophy's Oatmeal Raisin shampoo, shower gel & bubble bath (image above) which donates 100% of the net proceeds to cookies for kids' cancer!
For more information on Cookies for Kids Cancer please click here: www.cookiesforkidscancer.org.
WHEN & WHERE:
Saturday, August 29th from 10am – 4pm
the philosophy store at casa paloma
7131 west ray road
Chandler, Arizona 85226
480-961-4673
I've been trying to interview Lisa Price the fabulous founder of Carol's Daughter for quite some time now. And, finally, here it is!
I'm so excited to share with you Lisa's story of  an incredible journey creating a sought after skincare and fragrance line: Carol's Daughter.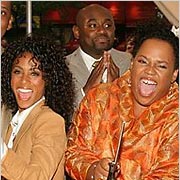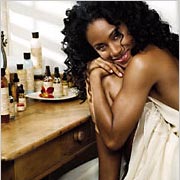 In this interview Lisa Price talks to me about her fascination with fragrance. The Carol's Daughter Philosophy. Why did she choose Jada Pinkett Smith and Mary J. Blige as the faces for her brand, and what's new with Carol's Daughter.
Marta Walsh: When did your fascination with skincare begin?
Lisa Price: It wasn't so much a love for skincare as it was a love for fragrance which began when I was a little girl. I started creating my own scents and creams because I loved to experiment—it's always been a hobby and passion of mine.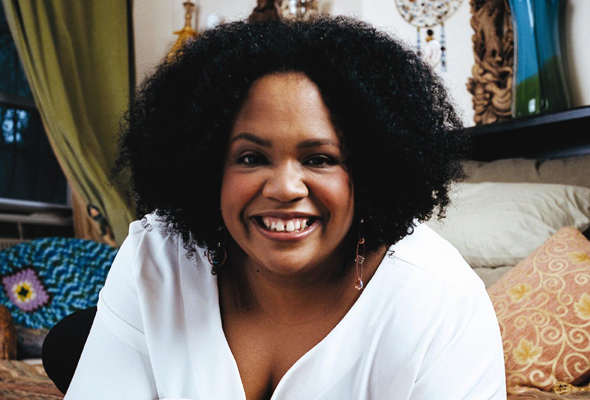 MW: At what point did your love for making your own skincare products in the kitchen turn into a promising business?
LP: After some time of working as a writing assistant for The Cosby Show, and creating personalized scents and products for the cast, my mom encouraged me to make a small batch to sell at a local church flea market. I nearly sold out on the first day!
MW: What is Carol's Daughter philosophy?
LP: Every Carol's Daughter product I create is made with love, and inspired by my own life. Each product is truly unique and created especially for my customers, who are part of the Carol's Daughter family. The idea is not just about looking good, but feeling good inside and out, comforting your body and spirit. Carol's Daughter is also about having a strong sense of family as well as love and respect for yourself and others.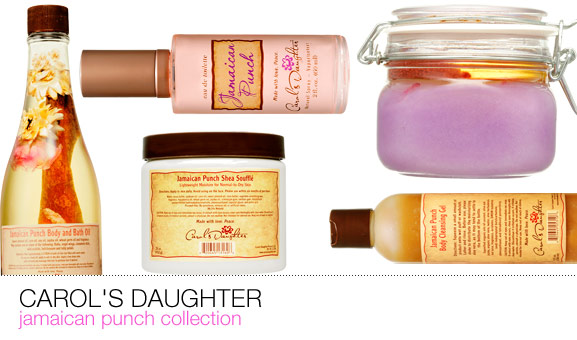 I love great inventions and MOXIE is one of them!
Moxie is a NEW range of chic, girly, sanitary pads and panty liners bringing a touch of fabulousness to the dreaded 'time of the month.' The packaging is SO cute!
To combat issues that have annoyed women for decades, including cheap, flimsy packaging that breaks open causing your feminine hygiene products to spill into (or out of) your handbag, each Moxie pack comes with a 100% recyclable, re-usable and discreet 1930's-esque tin.
No more hiding your products in the back of your bathroom closet or stuffing them in your sleeve when you go to the bathroom at work – think once you try Moxie, you'll never grab anything else.
MOXIE the complete range:
Moxie Slenders Pads: Slenders pads come in a gorgeous pink candy-striped boudoir box with a real black bow. Slenders even come with a 100% recyclable tin compact that is oh-so purse-worthy (designed to fit three pads inside). SRP: $6.49 for 12 pack.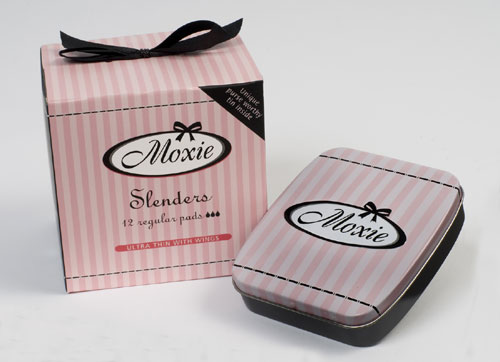 Keep your body looking smooth and radiant this summer with NEW Darphin Nourishing Smoothing Body Scrub.
Create a complete multi-sensory experience with this multi-tasker that combines both natural and organic ingredients.
· Scrub: Three exfoliating ingredients – natural cranberry extracts, bamboo particles and silica powder.
· Cleanser: Add water to transform the translucent gel texture into a nourishing milk to revitalize and stimulate cell renewal.
My recent purchase at Nordstrom shoe department just before I took off to NYC this week was MICHAEL Michael Kors Jamesport Sandal. I'm in love with these shoes! Total runway material!! But walking with these shoes 2 long blocks in New York City, and trying to party like a rock star after dinner took a toll on my feet and legs. As soon as I got back to ACE Hotel to finally unwind, I applied PAYOT Paris Cooling Relaxing Light Legs Gel on my very tried feet, legs, and thighs. And voila: Marta is feeling much better:)
Watch Marta's video blog for the 'evidence' lol:)
PAYOT Cooling Relaxing Light Legs Gel made parting with my MICHAEL Michael Kors Jamesport Sandals all WORTH it!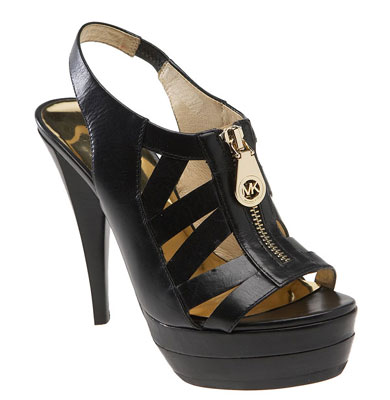 Where to buy: PAYOT Cooling Relaxing Light Legs Gel is available at www.3graces.com , $48.
Also, visit  www.payot.com for additional details about PAYOT Cooling Relaxing Legs Gel.
MICHAEL Michael Kors Jamesport Sandal is available at Nordstrom and www.nordstrom.com