All Posts Tagged With: "eczema"
Developed with dermatologists, NEW! CeraVe® Eczema Soothing Body Wash, an ultra-gentle  formula,  cleanses  and  calms  extra  dry,  itchy,  eczema-prone  skin.
Anyone heard about the Wonderbar facial bar? First time for me. The description is quite interesting. Makes Marta want to try:)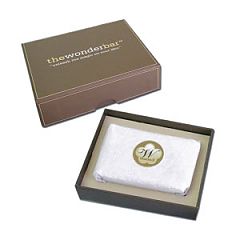 The Wonderbar is not a soap, it is a facial bar which is enhanced by the unique combination of Chlorey'nahre, our proprietary complex extracted from algae, with 3000 year old Heilmoor clay of Austria, a natural therapeutic ingredient. The use of nanotechnology to develop Chlorey'nahre results in quick & complete absorption into your dermis to help your skin stay supple, radiant and youthful.
I can't rave enough about this body lotion: Itch Defense Skin Balancing Moisture Lotion for dry itchy skin from the Curél skincare experts. I've been looking for a body lotion like this that I can purchase at a local drugstore for the longest time. As you probably already know, I'm a fragrance-free body lotion fanatic. I do not like lotions that smell. I do not want it to clash with my D&G The One perfume. It hydrates my skin so well and it's perfect if you have sensitive skin or dry winter skin. Itch Defense Skin Balancing Moisture Lotion From Curél is on Marta's top list of body lotions!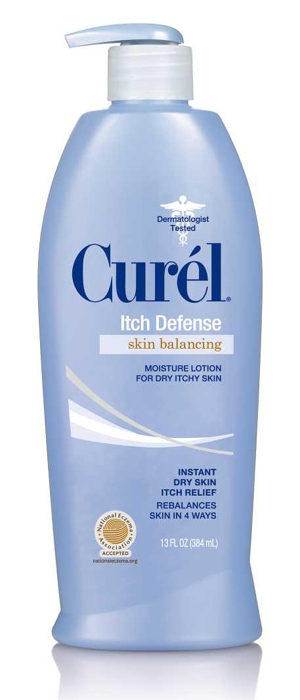 Itch Defense Skin Balancing Moisture Lotion From Curél the official comany description:
WHAT IT IS: Instant itch relief. Over one-third of women experience itchy skin all the time, regardless of season. And over 15 million people—including children—suffer from the most common type of eczema, which causes an intense itch. So why are so many people scratching? They haven't found relief—until now. Introducing Curél Itch Defense Skin Balancing Moisture Lotion for Dry Itchy Skin, a revolutionary solution to the irritation that causes itching.