All Posts Tagged With: "ingrown hairs"
Anyone heard about the Wonderbar facial bar? First time for me. The description is quite interesting. Makes Marta want to try:)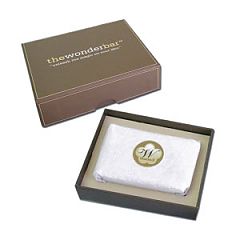 The Wonderbar is not a soap, it is a facial bar which is enhanced by the unique combination of Chlorey'nahre, our proprietary complex extracted from algae, with 3000 year old Heilmoor clay of Austria, a natural therapeutic ingredient. The use of nanotechnology to develop Chlorey'nahre results in quick & complete absorption into your dermis to help your skin stay supple, radiant and youthful.