All Posts Tagged With: "freckles"
Bobbi Brown Brightening Skincare NEW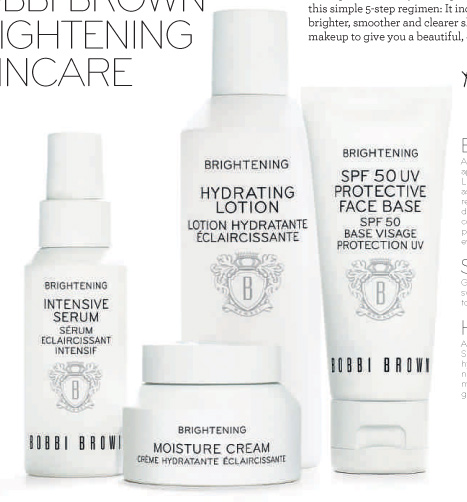 "I believe beauty starts with healthy, glowing skin. Traveling through Asia, I've discovered that many brightening skincare lines do not address women's immediate need to cover dark spots. I used my makeup artist's perspective to create this simple 5-step regimen: It includes skincare to give you brighter, smoother and clearer skin over time—and treatment makeup to give you a beautiful, even complexion instantly."– Bobbi Brown
Introducing Bobbi's ritual for fresh, radiant, lit-from-within skin:
1 PREPARE
BRIGHTENING HYDRATING LOTION
Instantly hydrated and perfectly prepared for the next step. Price: $50
Anyone heard about the Wonderbar facial bar? First time for me. The description is quite interesting. Makes Marta want to try:)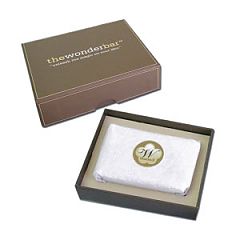 The Wonderbar is not a soap, it is a facial bar which is enhanced by the unique combination of Chlorey'nahre, our proprietary complex extracted from algae, with 3000 year old Heilmoor clay of Austria, a natural therapeutic ingredient. The use of nanotechnology to develop Chlorey'nahre results in quick & complete absorption into your dermis to help your skin stay supple, radiant and youthful.