All Posts Tagged With: "Rosacea"
Francesco Clark's the founder of Clark's Botanical new book Walking Papers: The Accident that Changed My Life, and the Business that Got Me Back on My Feet just went on sale this Tuesday, June 1st, 2010.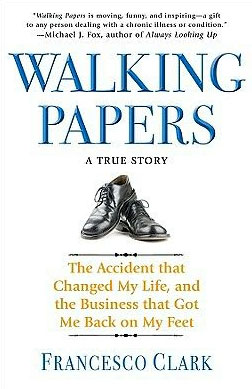 Book Synopsis:
Anyone heard about the Wonderbar facial bar? First time for me. The description is quite interesting. Makes Marta want to try:)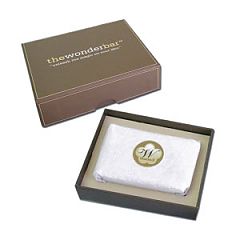 The Wonderbar is not a soap, it is a facial bar which is enhanced by the unique combination of Chlorey'nahre, our proprietary complex extracted from algae, with 3000 year old Heilmoor clay of Austria, a natural therapeutic ingredient. The use of nanotechnology to develop Chlorey'nahre results in quick & complete absorption into your dermis to help your skin stay supple, radiant and youthful.
Prescriptives NEW Comfort Cream has been re-formulated and is more soothing and calming than ever before. Comfort Cream is suitable for all sensitive skin types – including those with Rosacea – and immediately soothes and calms skin while providing intensive moisture. Skin moisturizers and naturally soothing plant and algae extracts help immediately relieve irritated skin that tends to be red and dehydrated. Over time, skin is less irritated and repaired so it always looks and feels its best.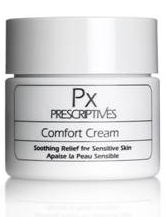 Prescriptives NEW Comfort Night Repair Cream for Sensitive Skin: Prescriptives NEW Comfort Night works with skin's night repair rhythms to help correct the appearance of skin damage and reduce the look of lines and wrinkles. Comfort Night hydrates skin with a luxurious, non-greasy treatment that infuses moisture into the skin while calming and soothing to decrease sensitivity and irritation. Skin wakes up nourished, hydrated, healthy… ready to face the day's aggressors!