All Posts Tagged With: "Nordstrom"
Today I got the chance to check out the pedicure at Nordstrom SPA in Scottsdale Fashion Square Mall. Once again as soon as I was escorted to the relaxation room I was relaxed.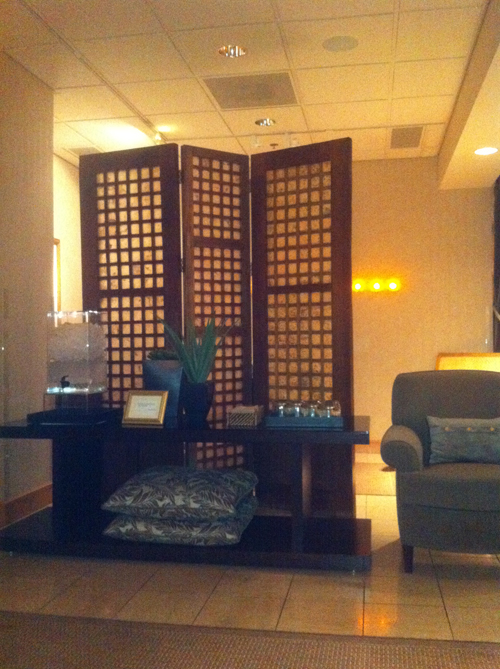 Nordstrom SPA Relaxation Room Scottsdale Fashion Square Mall, Arizona
Hot Stone Massage at Nordstrom Scottsdale Fashion Square Mall is just what the doctor ordered. Try it you like it:) I normally go to Nordstrom for shopping and sometimes forget that there is a cool SPA there also. Basically the SPA reception you see as you enter the SPA is just the tip of the iceberg, as soon as you are walked into the SPA rooms it's big inside.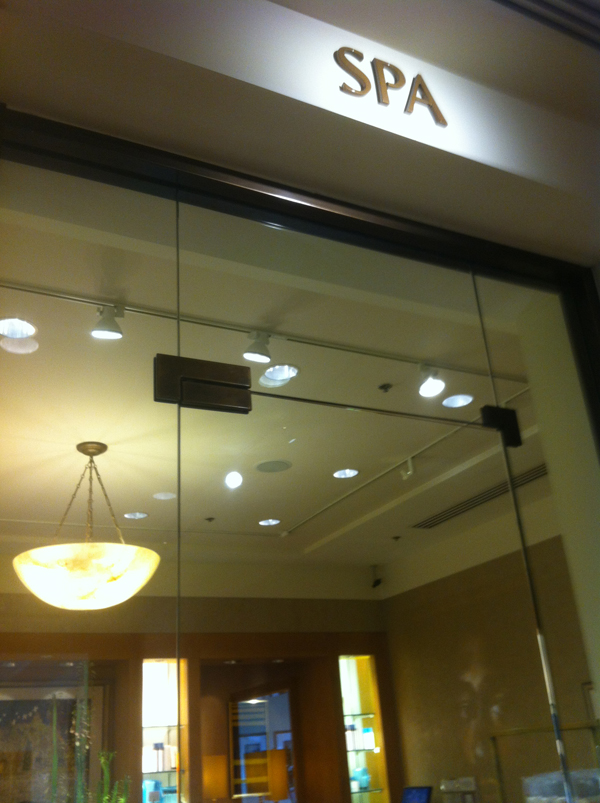 Nordstrom SPA in Scottsdale Fashion Square Mall Arizona
Best Spas In Scottsdale Arizona
This post is because I love shopping at Nordstrom and these are a good selection of perfumes just in time for Mother's Day or anytime.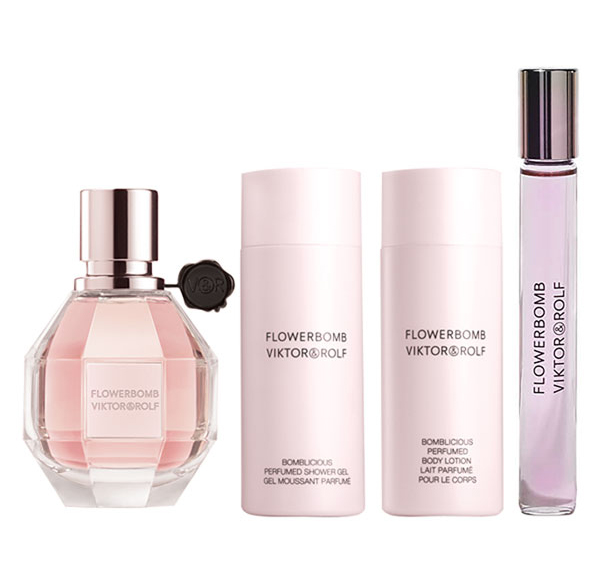 Viktor & Rolf 'Flowerbomb' Mother's Day Set
Full-bodied and opulent, Flowerbomb is a floral explosion, a profusion of flowers that has the power to make everything seem more positive. Set includes eau de parfum, body lotion and shower gel (1.7 oz. each) and a roller ball, (0.34 oz.). Notes include: bergamot, tea, freesia, jasmine, orange blossom, orchid, rose and patchouli. Price: $118 ($144 value);
ARCONA natural skincare is proud to launch at Nordstrom Santa Monica Place this Friday, August 27, 2010!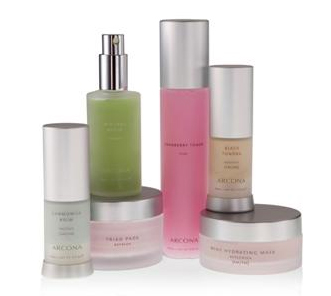 For over 20 years, ARCONA has been known for its cult following among Hollywood A-listers, including Natalie Portman, Anna Kendrick, Zac Efron, China Chow, Kellan Lutz, Jessica Szohr and Emily Deschanel. LA-based ARCONA is thrilled to bring their highly efficacious products – and star-power – to Nordstrom! As celebs have known for years, the natural skincare formulas deliver flawless skin – that glows.
July 16th through August 1st, 2010, shoppers nationwide will participate in what has been an annual ritual since the 1960's, the Nordstrom Anniversary Sale. Vacation days are planned around it, lines form in anticipation of it – and it's not only for the pre-season savings on fall fashion and accessories.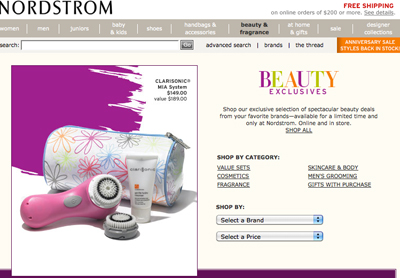 Nordstrom Anniversary Sale 2010 showing CLARISONIC Berry Mia' Set (Nordstrom Exclusive) $149 ($189 Value)
***GIVEAWAY***Hello beauties! Simply read the following Lancôme Définicils Precious Cells Mascara post and leave a comment telling TalkingMakeup.com why should we pick YOU to WIN your own Lancôme Définicils Precious Cells Mascara!! 1 winner. Go go go & good luck xo


Lancôme's latest and greatest mascara, Définicils Precious Cells ($29), is now available exclusively at Nordstrom and Nordstrom.com. It's Lancôme's first mascara to regenerate the condition of lashes, minimize lash loss and, of course, make your lashes look fab.
Estée Lauder introduces NEW Pure Color Gloss a collection of 34 seductive shades in 3 brilliant finishes. The collection features their exclusive True Vision Technology that wraps pigments in a crystal-like coating to provide intense, brilliant color and shine to lips. And a custom collection by world-renowned makeup artist and Estée Lauder Creative Makeup Director Tom Pecheux. The Pure Color Gloss Custom Color Collection by Tom Pecheux features 6 high-performing shades – his secret weapon for creating runway looks from avant-guard to natural femininity.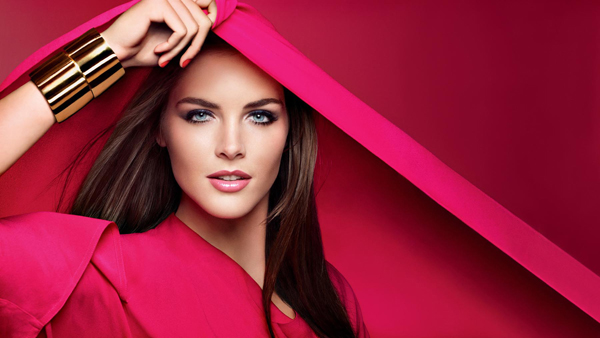 The Latest Nordstrom Exclusive: Lancôme Définicils Precious Cells High Definition Amplifying Mascara.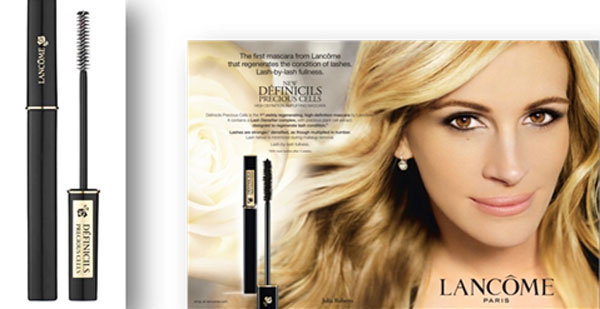 If you crave lashes that are as captivating as A-lister, Julia Roberts, the celebrity ambassador of the collection, then look no further. This innovative mascara not only regenerates damaged follicles, but conditions deep within to deliver thick, rich lashes.
New Perfume for Summer 2010: Loving the new EAU MEGA Viktor & Rolf MINI MEGA eau de parfum ($50 for 20 ml). Flowerbomb fans I suspect you might be 'on fire' to find out how EAU MEGA smells in comparison. Well, EAU MEGA is not as musky and it has a bit of a zesty, fresh, and fruity notes to it. But it's not that pure floral and pure fresh scent which I'm not into it, it's much more complex and rounded. For day time use perhaps. If I like a perfume, though, I wear it day and night, so as always feel free to make that decision yourself. All in all, EAU MEGA MINI MEGA is a very lovely and very wearable perfume. It ranks on my top list of best perfumes of all time. A big responsibility I know, but I just love it!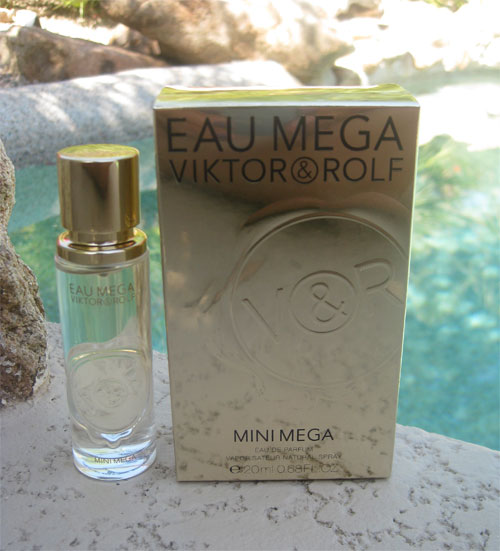 EAU MEGA Viktor & Rolf MINI MEGA Perfume. Fragrance notes: basil, sandalwood, peony, musk, aquatic notes, cedar, cashmere wood, white musk, citron, pear, jasmine, violet leaf.
EAU MEGA is back with MINI MEGA. "A new super heroine is born. Her world of beauty and glamour becomes reality, she megafies the world." Viktor & Rolf
Nordstrom beauty exclusive, MAC's OPULASH Mascara. With MAC's New OPULASH MASCARA become the boldest, baddest gal in the joint. Cast a spell over the room with a sweep of MAC's technologically advanced magic wand – a feat of beauty engineering that grabs the lash at the root to lift and holds on to exaggerate the lashes. The tapered tip makes inner corners sleeker to reach so never again worry about spider-web lash syndrome.
Pump up your look with an extreme volumizing formula that curls and separates for thick, dark, dramatics lashes. This beauty breakthrough could only be brought to you through the collaboration of the innovators of the industry, MAC + Nordstrom.
The MAC Opulash Mascara ($14) will be available exclusively in Nordstrom stores (and Nordstrom.com) on April 22nd, 2010, however true beauty addicts can pre-order (the link will go live beginning on April 12th).