All Posts Tagged With: "Target"
On Thursday (1/26/2017), Market Force Information will release findings from a large-scale fitness & beauty study. Market Force polled nearly 8,000 women and found that MAC and Clinique are their favorite makeup lines, and Macy's and Sephora are their favorite places to buy cosmetics. The study also looks at buying habits, satisfaction with makeup artists, how women classify their makeup styles, etc.
Here are some of the highlights:
Following months of anticipation, Neiman Marcus and Target Corp. unveiled their unprecedented holiday collection. The collection, which features 24 of America's preeminent designers—all members of the Council of Fashion Designers of America (CFDA)—will be available Dec. 1 at all Target and Neiman Marcus stores, as well as online at Target.com and NeimanMarcus.com. In recognition of the 24 designers who created products for the holiday collection, Target and Neiman Marcus are donating a total of $1 million to the CFDA.
The Target + Neiman Marcus Holiday 2012 collection is scheduled to debut Dec. 1, 2012. Here's a behind-the-scenes look at the 24 CFDA designers who created exclusive product for this collection, as well as Stacia Andersen, senior vice president of merchandising for Target's home division, and Ken Downing, Fashion Director of Neiman Marcus.
Target is partnering with Jason Wu, celebrated New York-based designer, to introduce an affordable, limited-edition collection of women's apparel, handbags and scarves. Jason Wu for Target brings a mix of modern, sophisticated pieces in bold hues and feminine prints that women everywhere will love. The designer collection is inspired by the vision of an American girl in Paris, bringing Jason Wu's signature aesthetic and attention to detail to Target's guests at incredible prices.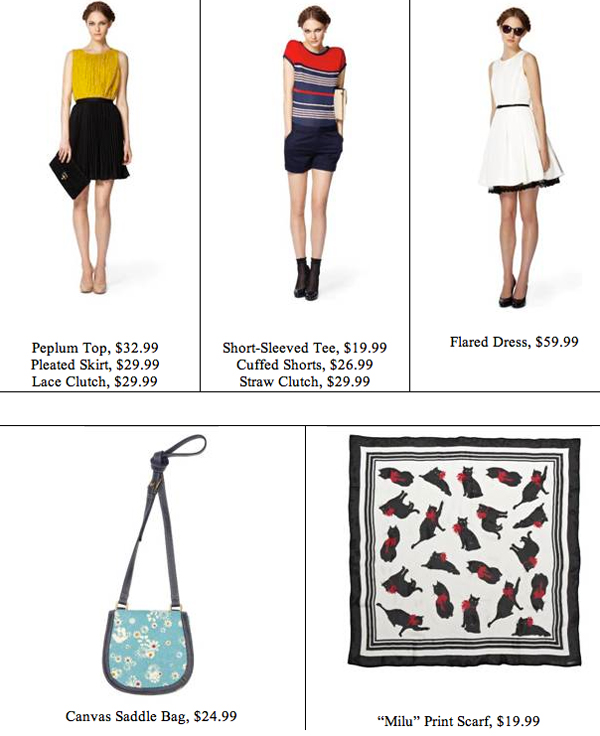 Ranging in price from $19.99 to $59.99 for apparel and $19.99 to $49.99 for handbags and scarves, Jason Wu for Target will be available Feb. 5 through March 6, 2012 at most Target stores and on Target.com.
Jason Wu for Target to Debut in February
Target is one of my favorite places to shop for a lot of things. Target literally just sucks me in every time I'm there. I like the one-stop-shop concept, but not just any shop, one that strives for a decent and affordable quality. Here are my picks from Target Home 2011 collections.
Target Home Accent Stool with Cushion, $49.99…this reminds me a bit of something you'll find in Restoration Hardware, definitely the look for less:)
Missoni for Target to debut in September 2011 and here are Marta Walsh's favorites. Target is partnering with Missoni, the iconic knitwear empire recognized as a symbol of Italian luxury, to introduce an affordable, limited-edition collection for fashion, beauty and home. Target's largest limited-time designer collection to date, Missoni for Target reflects the Missoni values of family, color and quality across more than 400 items.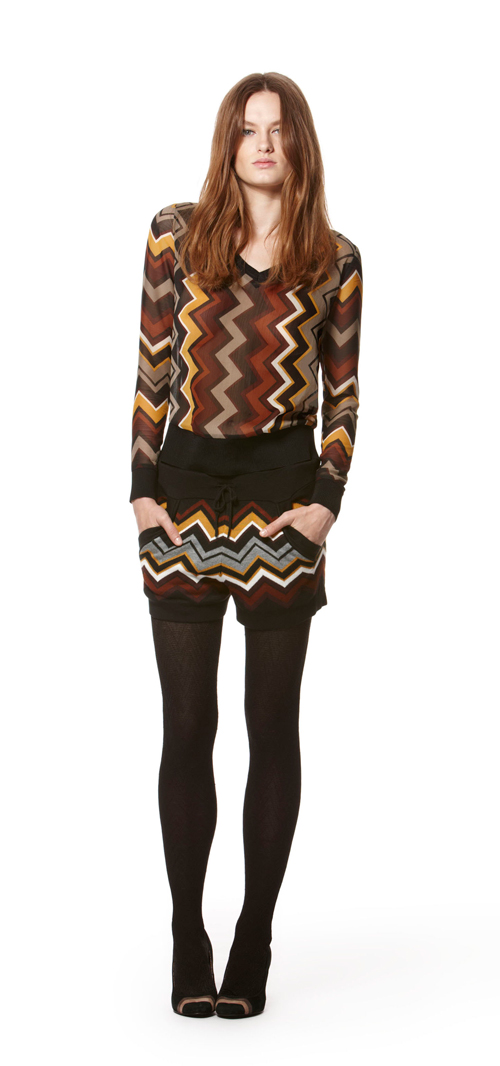 Chiffon Sweater 44.99 (Available at Target.com only), Knit Shorts $39.99 (Available at Target.com only), Shiny Tights $16, Pumps $39.99.
Missoni for Target brings a rich heritage of signature prints and patterns to beauty offerings including cosmetic bags, makeup brush sets and hair accessories. In addition to beauty bags and hair accessories, Missoni for Target features apparel and accessories for women, men, girls and baby, as well as home goods including bedding, dinnerware and décor items.
Summer Skincare. Aveeno Positively Nourishing white Peach + Ginger Body Wash is on my top favorite body washes for the summer (secret: I think all year round too!). This smells amazing. Not too perfumey, just a natural subtle peach and ginger scent. It lathers beautifully and really hydrates my body in the shower. Something about peach sounds sexy for summer. Marta Walsh LOVES. BTW I bought this at Target.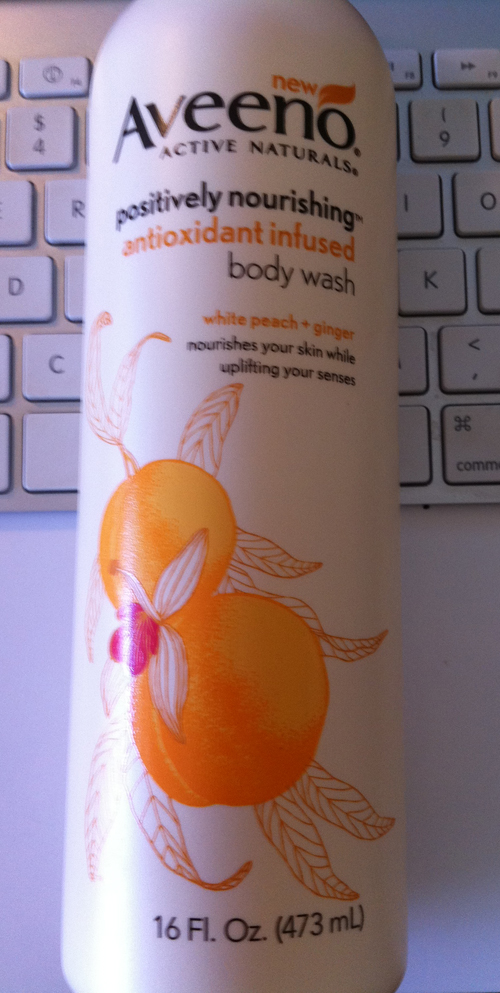 Calypso St. Barth for Target collection. Target is partnering with Calypso St. Barth, the global luxury lifestyle brand known for upscale resort wear, to introduce an affordable, limited-edition collection for fashion and home. Calypso St. Barth for Target brings destination-chic style to apparel and accessories for women, girls and babies, as well as an assortment of home furnishings.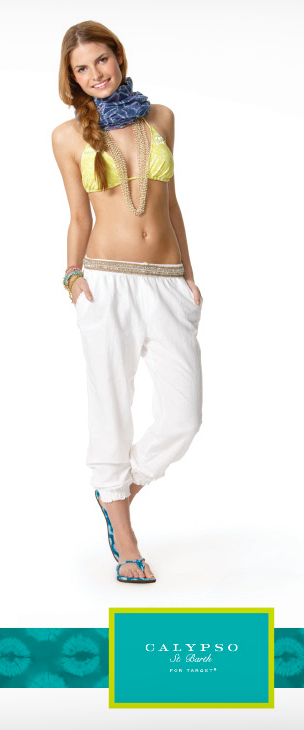 Ranging in price from $1.99 to $79.99, the collection is available May 1 through June 11 at all Target stores and Target.com. Select items, including dresses in petite and plus sizes, will be available at Target.com through Aug. 15, 2011.
Target is partnering with English luxury goods brand, Mulberry, to launch a limited-edition handbag collection, Mulberry for Target®. This collection will be available at select Target stores nationwide and at Target.com beginning October 10 through December 24, 2010.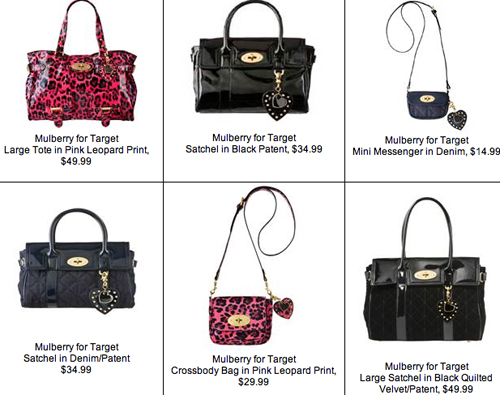 The Mulberry for Target collection features signature Mulberry silhouettes in bold prints and interesting textures including denim, pink leopard print, black velvet and patent. The vibrant assortment includes totes, satchels, cross-body bags and mini messenger styles and ranges in price from $14.99 to $49.99 – a great value just in time for the holidays!
Marta Walsh is SO there <3
On Wednesday, August 18, 2010, Target took over The Standard, New York to create a brilliant, larger-than-life fashion show to debut Target 2010 Fall fashion.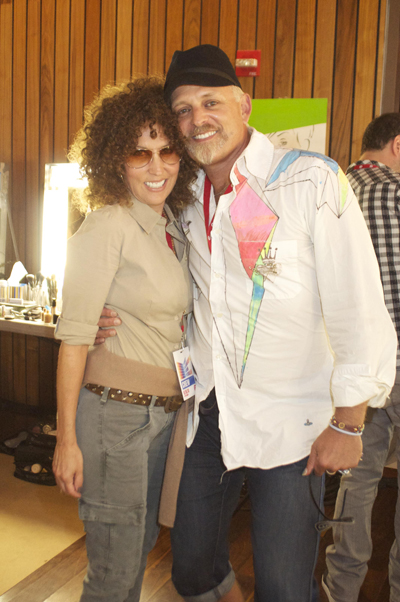 L to R: Sonia Kashuk & Danilo
Part fashion show, part light show, the Target Fashion Spectacular brought the southern façade of The Standard, New York alive. In 155 windows, 66 dancers dressed in the latest styles performed dazzling choreography synchronized with fast-paced lighting patterns set to an original music score. A simultaneous presentation took place at the street level where models wearing 25 of the hottest looks from the fall Target lineup appeared in a nine-room replica stage that mirrors the windows of the hotel. Guests outside of New York City were able to view the event via a live streaming broadcast at Target's Facebook page where you can relive the experience if it was missed last night.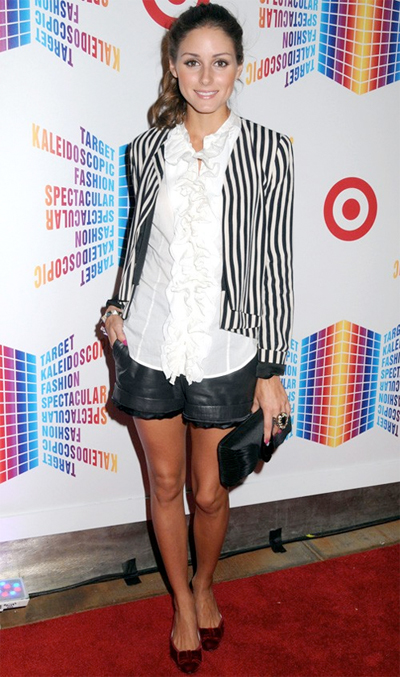 Olivia Palermo