All Posts Tagged With: "Sonia Kashuk"
On Wednesday, August 18, 2010, Target took over The Standard, New York to create a brilliant, larger-than-life fashion show to debut Target 2010 Fall fashion.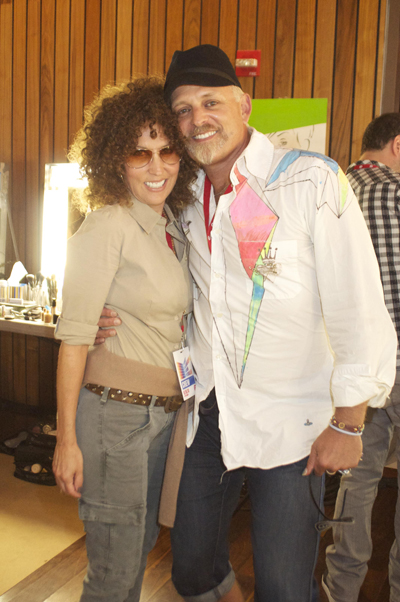 L to R: Sonia Kashuk & Danilo
Part fashion show, part light show, the Target Fashion Spectacular brought the southern façade of The Standard, New York alive. In 155 windows, 66 dancers dressed in the latest styles performed dazzling choreography synchronized with fast-paced lighting patterns set to an original music score. A simultaneous presentation took place at the street level where models wearing 25 of the hottest looks from the fall Target lineup appeared in a nine-room replica stage that mirrors the windows of the hotel. Guests outside of New York City were able to view the event via a live streaming broadcast at Target's Facebook page where you can relive the experience if it was missed last night.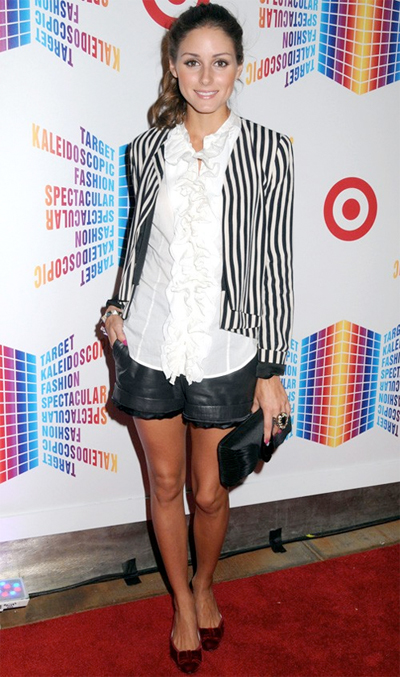 Olivia Palermo
In anticipation of the Target Kaleidoscopic Fashion Spectacular at The Standard, NY on Wednesday, August 18, 2010, Talking Makeup would like to share with you these teaser videos and fun facts – both offer a behind-the-scenes look leading up to Wednesday's larger-than-life Target Fashion Spectacular. You can join them at www.Target.com/Spectacular to view the live streaming video of the event.
New York Needs Something Spectacular. Hmmm… Seems like a few New Yorkers could use a little inspiration.
Introducing The New 2009 Spring Collection From Sonia Kashuk Beauty at Target (Marta's favorite store to shop. I appreciate affordable chic, also with makeup).
With the warm season ahead, Sonia Kashuk has created a budget-friendly array of new products, as well as favorites in updated chic designs, to fill your beauty bag without making a dent in your wallet. Sonia is dedicated to bringing affordable beauty to the masses and making quality makeup and tools accessible to women everywhere through her collection at Target.
Sonia Kashuk's newest collection, rolling into stores now. These affordable and luxurious new products include:
Super Sheer Liquid Tint: It is a liquid blush. Incredibly sheer formula gives your cheeks the perfect amount of color. Natural results and easy to apply. Available in three beautiful shades of pink: Peony, Rose and Poppy. Price: $9.99
My fabulous friend Monique over at Beauty Girl Musing is video blogging now.
Watch Monique's first video blog below about her drugstore picks for this week. She usually does it in text only form, but decided to create a video! This week's picks are from L'Oreal and Maybelline with a bonus from Sonia Kashuk. Monique also talks about her latest video and things to come on her blog, Beauty Girl Musings! 🙂
Monique used MissLush.com, which is a Beauty & Style video sharing website, to upload her video blog.Upload your video blog today HERE!