All Posts Tagged With: "Urban Decay"
On Thursday (1/26/2017), Market Force Information will release findings from a large-scale fitness & beauty study. Market Force polled nearly 8,000 women and found that MAC and Clinique are their favorite makeup lines, and Macy's and Sephora are their favorite places to buy cosmetics. The study also looks at buying habits, satisfaction with makeup artists, how women classify their makeup styles, etc.
Here are some of the highlights:
Urban Decay has been my favorite makeup line for years now. I remember falling in love with their cult favorite eye shadow Midnight Cowgirl. Another one of my all time favorite is the very sexy Urban Decay Honey Sparkling Likable Powder which I one day discover in Sephora South Beach Miami and got compliments non-stop. I f you like to get a nice body shimmer and smell sweet like honey then this is the one.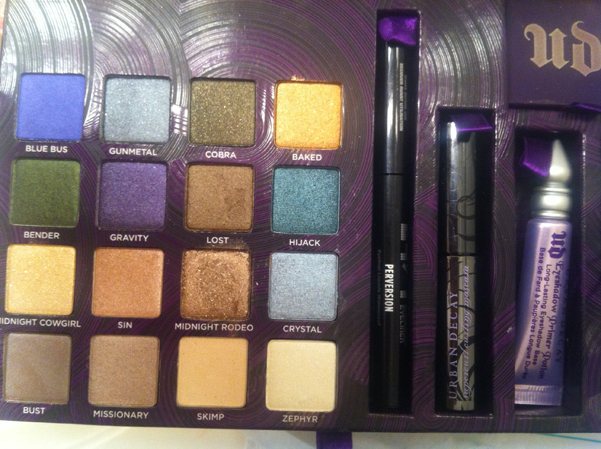 Urban Decay Book Of Shadows IV Limited Edition NEW
Anyways, for the holidays for you or as a gift idea don't miss out on the Urban Decay Book Of Shadows IV Limited Edition which has all their classic eye shadows, mascara, eye liner, and eye shadow primer.
Beauty Obsessions: Lip Gloss & Body Shimmer. I'm currently obsessed with Urban Decay Lip Love Honey-Infused Lip Therapy a lip tint infused with a honey flavor, natural oils, and collagen-boosting vitamin C. I smelled it in ULTA and I LOVE the honey smell and it also seems to have nice ingredients such as: jojoba, and apricot kernel seed oils that work together to moisturize, replenish and promote cell turnover. This is the same honey scent as Urban Decays's old classic Sparkling Lickable Body Powder in Honey which I've been using for years now.

Urban Decay Lip Love Honey-Infused Lip Therapy smells yummy!
My first introduction with Urban Decay Cosmetics was few years ago at Sephora in New York City trying on their fabulous and sparkling Eyeshadow in Midnight Cowgirl.  I ended up buying it and running to get a replacement quite fast.  Now that's a sign that I really liked it.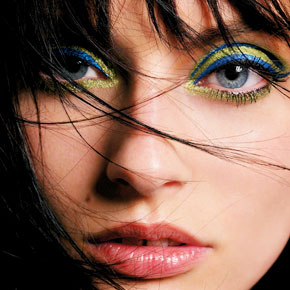 Urban Decay 24/7 Travel Set of Five is an eye pencil travel kit for the woman on the go.  But this kit is not just any other kit, it is a collection of Urban Decay's best-selling 24/7 eye pencils.  So why should you bother? Well, Urban Decay 24/7 eye pencils are waterproof, creamy and blendable just like their normal size sisters.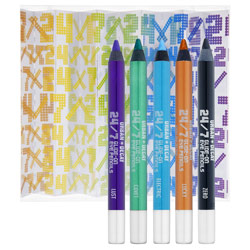 Urban Decay 24/7 Travel Set of Five shades include: Lucky, Zero, Covet, Electric, and Lust.  Cost: $29.     
You know you in love with your products when as soon as it finishes you get a replacement right away.  This is what we feel about Urban Decay Flavored Body Powder. 
If you are all about sexy sparkly body that smell delicious, Urban Decay Flavored Body  Powder Honey is a must in your makeup bag.  Urban Decay Honey body powder is sparkly, scented, and delicious.  Cost: $26.  Also try, Urban Decay Flavored Body Powder Cocoa, Urban Decay Flavored Body Powder Marshmallow.   
Urban Decay Cosmetics was founded by Sandy Lerner and Wende Zomnir in a search for the perfect shade of purple polish.  So what makes Urban Decay Cosmetics special? It's their eye shadows that are packed with pigment rather than fillers so they last longer and never crease.
Urban Decay makeup brushes are made of a very soft synthetic fiber, and products like Urban Decay Eyeshadow Primer Potion which is an ultra-sheer eye shadow base or eye prep that make your favorite eyeshadow smooth, long lasting, and crease-proof $15, are industry and makeup artists favorites.   New at Urban Decay Cosmetics is Urban Decay Heavy Metal Glitter eye Gel which are sexy shades of glitter in a clear base and packaged in a squeeze tube. 
Simply pile on layers of glitter for a dramatic, jewel-encrusted lids, or use a brush to paint thin lines. Once dry, the feeling is weightless and the glitter will not budge and will last all night long.  You can apply as much of Urban Decay Heavy Metal Glitter Eye Gel as you want and the tube provided makes the application very easy and not at all messy.  This eye gel by Urban Decay come in 6 shades.  Talking Makeup favorites: Arena a golden bronze with a touch of opalescence, Power Ballad opalescent white, Bootleg royal blue silver blend.  Cost: $18.