All Posts Tagged With: "Cosmetics"
On Thursday (1/26/2017), Market Force Information will release findings from a large-scale fitness & beauty study. Market Force polled nearly 8,000 women and found that MAC and Clinique are their favorite makeup lines, and Macy's and Sephora are their favorite places to buy cosmetics. The study also looks at buying habits, satisfaction with makeup artists, how women classify their makeup styles, etc.
Here are some of the highlights:
Last week I had an amazing opportunity to meet Salma Hayek during lunch in New York City at the Mandarin Oriental Hotel and chat all about her new superstar cosmetics line for CVS Pharmacy: Nuance Salma Hayek.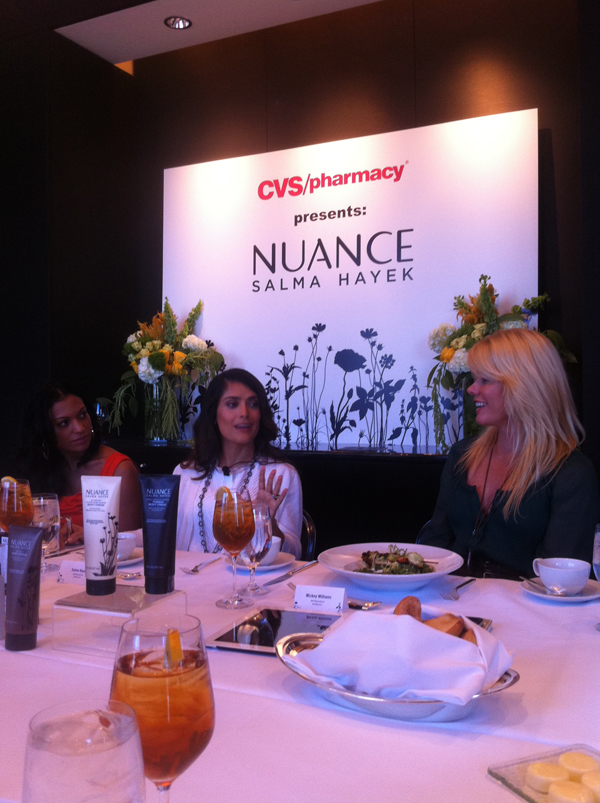 Although Salma Hayek admitted to being tired & jet-lagged she looked absolutely beautiful at lunch. At age 45 Salma is truly one of the best looking natural beauties I've seen.
It's not easy to come up with one good product not alone a whole cohesive cosmetics line. I'm glad to see that Hayek is using her uber celebrity power to create products that actually work and mean a lot to her as oppose to just put her name on anything like some other celebs do (and I'm not naming any names).
A special treat… just for friends and family! For 4 DAYS ONLY, save 30% when you shop online at www.katesomerville.com Enter promo code KATE2009 at checkout.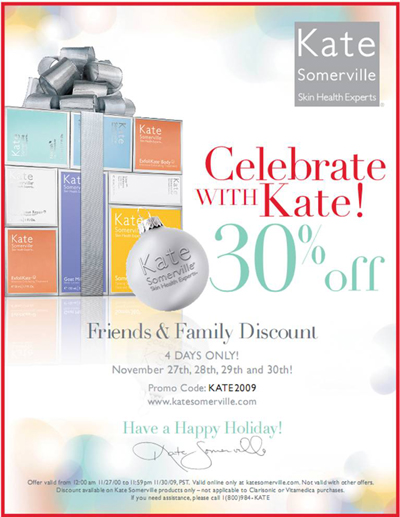 Offer valid November 27-30th, 2009. Not valid with other offers. Discount available on Kate Somerville products only. Valid online only. If you need assistance, please call 1.800.984.KATE.
The Twilight saga is officially taking over the world. Introducing Twilight inspired makeup collection!! Want to look like your favorite Twilight star and get a vampire look?
Besides their sharp fangs, a vampire's greatest weapon is their stunning appearance. Glistening skin, blood-red lips, sultry eyes and a barely there flush perfectly play innocence against danger – and what girl wouldn't want to harness that twilight-inspired spirit? To celebrate the premier of New Moon, Nordstrom is exclusively launching the Luna Twilight cosmetics collection. So whether you side with "Team Edward" or "Team Jacob", these products will seduce to every Twilight fan.
The Luna Twilight makeup collection:
Luna Twilight Mortal Glow Blushing Cream, $20: This breakthrough blend of mousse and cream blush glides on effortlessly for a satin finish that perfectly emulates a vampire's ethereal glow.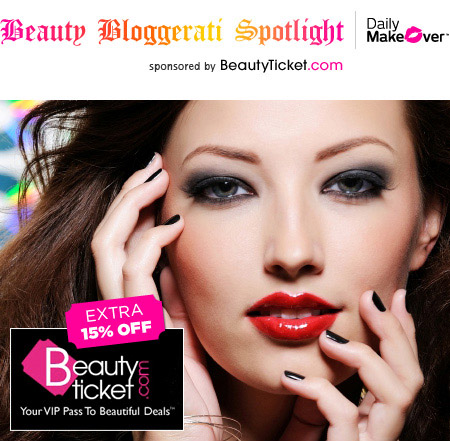 Want to know how to get department store beauty brands at drugstore prices?
Go to BeautyTicket.com! This online beauty boutique features your favorite hair, makeup and skin care brands like Stila, Smashbox, and Yves Saint Laurent at a fraction of their retail cost. How do they do it? With new cosmetics, skincare, bath & body, etc. coming out almost every single day, there is always a surplus of products. BeautyTicket.com purchases this surplus from premium beauty manufacturers and high-end retailers at a discount and passes the savings along to you. Try it out ASAP: The site boasts an incredible selection of party-ready palettes and gift sets for holiday.
Bonus Offer! From now through December 15, BeautyTicket.com will give you 15% off of your entire order! Use code DAILYMAKEOVER at checkout.
Kate Moss sits down with Women's Wear Daily's Brid Costello to discuss her new scent Vintage, which was introduced in Europe earlier this month. Stephen Mormoris, svp of global marketing at Coty said they may look into having Moss create a special color cosmetics collections for its Rimmel brand, which Moss also fronts. On the fragrance's genesis – her love for vintage fashion – has much more humble origins. "I couldn't really afford designer clothes when I was young, so I just went to the secondhand shops. It wasn't called vintage then, It was called 'secondhand' when I was 15." She also opens up about how she relaxes, her inspirations and how to multitask.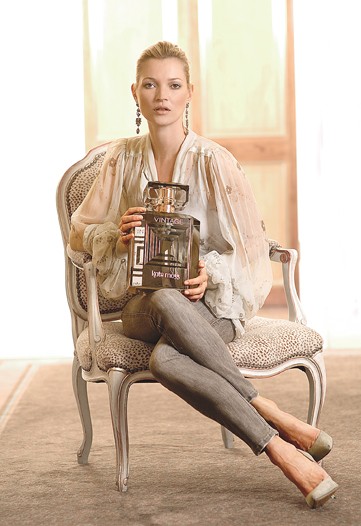 Kate Moss with Vintage, her latest scent.
Photo By Courtesy Photo
On defining beauty: "it sounds really corny, but I think that if you're beautiful inside, it shows on the outside for sure. You can be a pretty face, but if your not a nice person it just doesn't work. I'm not traditionally a beauty, but apparently people think I'm all right. If you're a nice person, it definitely helps."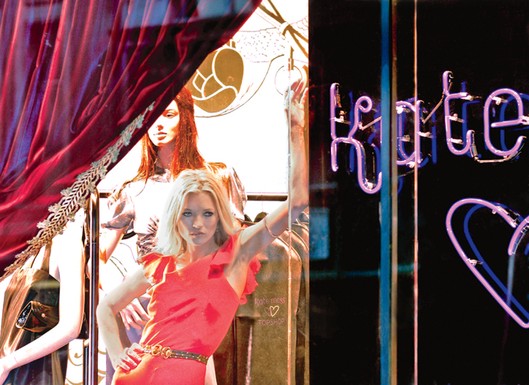 Kate Moss in the window of Top Shop to celebrate the launch of her line.
Photo By Dylan Martinez/Reuters/Corbis
Linda Evangelista is a one of the most famous supermodels in the world.  Linda launched her new cosmetic line called: Excel Therapy 02 by Germain de Capuccini Cosmetics  in Madrid this October.  That's all we know at the moment.  We will keep you posted with more details.