All Posts Tagged With: "Rimmel"
A little secret about Marta Walsh: I'm a huge fan of Kate Moss. I don't really know Kate personally but I do know that I like what I see. She is beautiful and is the ultimate rock chic (which is what I like to describe my style). Well, Kate is now gracing Vogue UK magazine cover for April 2010. Kate's makeup is by Rimmel London. Do you love?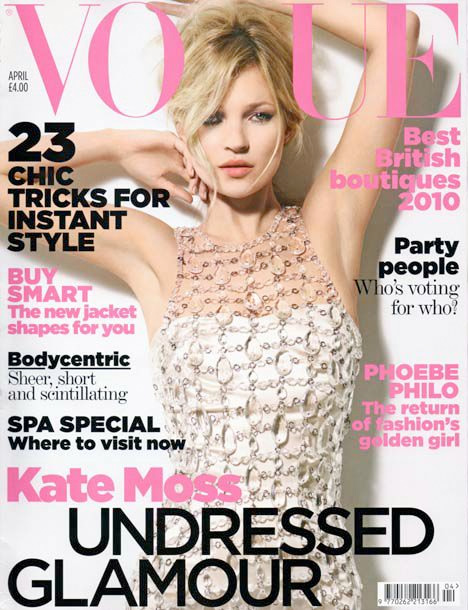 Kate Moss sits down with Women's Wear Daily's Brid Costello to discuss her new scent Vintage, which was introduced in Europe earlier this month. Stephen Mormoris, svp of global marketing at Coty said they may look into having Moss create a special color cosmetics collections for its Rimmel brand, which Moss also fronts. On the fragrance's genesis – her love for vintage fashion – has much more humble origins. "I couldn't really afford designer clothes when I was young, so I just went to the secondhand shops. It wasn't called vintage then, It was called 'secondhand' when I was 15." She also opens up about how she relaxes, her inspirations and how to multitask.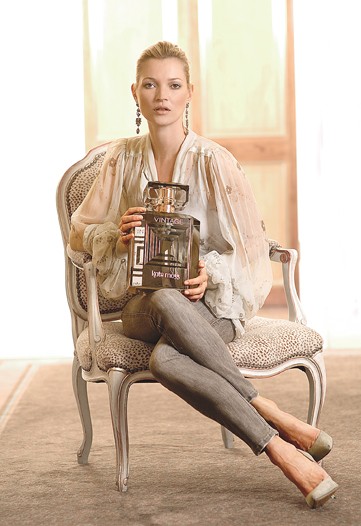 Kate Moss with Vintage, her latest scent.
Photo By Courtesy Photo
On defining beauty: "it sounds really corny, but I think that if you're beautiful inside, it shows on the outside for sure. You can be a pretty face, but if your not a nice person it just doesn't work. I'm not traditionally a beauty, but apparently people think I'm all right. If you're a nice person, it definitely helps."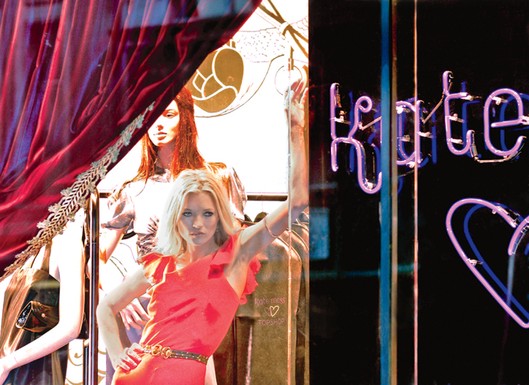 Kate Moss in the window of Top Shop to celebrate the launch of her line.
Photo By Dylan Martinez/Reuters/Corbis
Here is a photo of Reese Witherspoon without makeup, picking up a few items at the Temperley London boutique in Notting Hill, London on Saturday, November 29.
The star of the film Four Chirstmases, Reese Witherspoon, is captured in this photo as a total natural beauty. No makeup needed for Reese!
And, I also love Reese Witherspoon's boots. When I lived in England, I used to wear these kind of boots a lot, with jeans or skirts. I call it: " The English Look"! Or as Kate Moss says in a Rimmel commercial (do you know which one I'm talking about?): "Get The London Look"":)
Do you like Reese Witherspoon without makeup?
via: JustJared.com