All Posts Tagged With: "Eyeshadow"
Spring's most anticipated eyeshadow palette is finally here! Quench your artistry with the NEW Maybelline New York Lemonade Craze Eyeshadow Palette.
Color Thirsty? Quench your artistry with warm neutrals and vibrant lemonade pops using the NEW Lemonade Craze Eyeshadow Palette. This versatile palette offers the hottest color trends conveniently in one compact that is intensely pigmented, super creamy shades.
Celebrity Inspired Makeup. NARS Q&A With Daphne Guinness!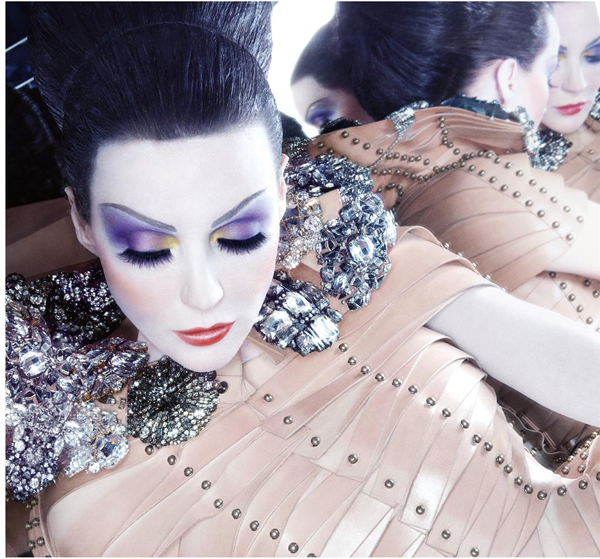 When it comes to describing fashionista Daphne Guinness, the passion of Founder & Creative Director François Nars knows no boundaries. And when it came to designing and photographing this futuristic makeup look for Fall 2010, François created a look worthy of his leading lady. It was only fitting that Nars chose to name an eyeshadow after his muse, Daphne, a color that is as bold and beautiful as the woman for whom it was named. To magnify the arresting impact of the magnificent Ms. Guinness, Nars designed and photographed her in a kaleidoscope of mirrors, creating a virtual funhouse of reflective images.
Watch: NARS for Marc Jacobs Autumn/Winter 2010 Fashion Week. Key Products Used: Enchanted Cream Blush, NARS D. Gorgeous Eyeshadow, NARS Nuits Blanches Eyeliner Stylo, NARS Black Moon Eyeliner Pencil, NARS Barbarella Lipstick.
The Makeup Look & Inspiration: "This look is what you would see on a girl from the East Village or St. Germain des Pres-an existentialist with a modern twist," said François Nars (Founder and Creative Director of NARS Cosmetics) whose application technique included using his fingers to achieve the faded effect. "These girls are sexy and cool. Their makeup looks dirty and worn out as if it has been on all night but still translates beautifully on the runway."
Whether you are a jet-setter or always on the move, Sephora offers a variety of beauty minis perfect for purses, pockets, and carry-ons that won't have you second-guessing your beauty routine. Now you can board beautifully by air, land or sea with these glamorous on-the-go favorites:
NEW Sephora Collection Summer Goddess Palette, ($36) – Achieve the ultimate summer look with a radiant bronzer and bright "summer eyes" eyeshadow shades. This all-in-one palette contains everything you need to capture summer's hottest look.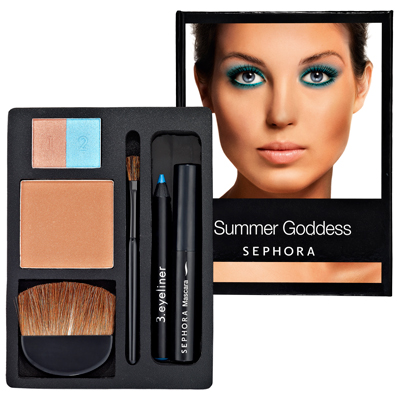 NARS introduces its Fall 2010 Collection, an assortment of bright, matte colors and cool shimmering shades. The collection features François Nars' inimitable muse Daphne Guinness in the campaign.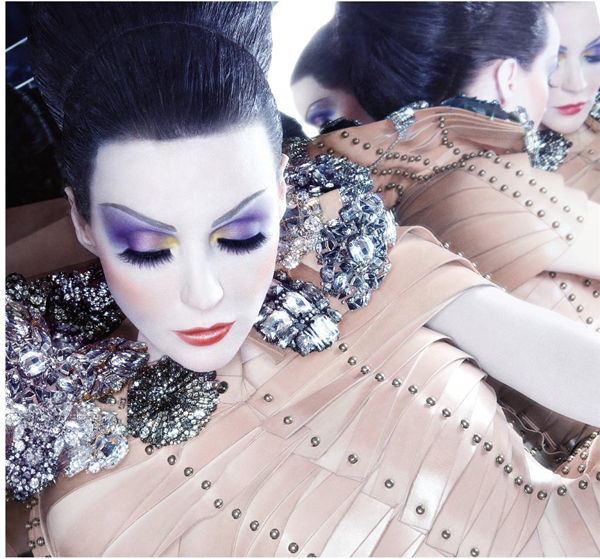 Throughout his illustrious career, NARS Founder and Creative Director François Nars has been inspired by iconic beauties whom, he says, "are larger than life, unforgettable and posses an elegance that's timeless."Perhaps no one fits that description better than Daphne Guinness, Nars' mesmerizing muse and inspiration for the NARS Fall 2010 campaign. Sexy, sultry, daring and decadent, Daphne "is the ideal icon to capture Fall 2010's old-Hollywood meets futuristic look," says François.
This quiz has the answer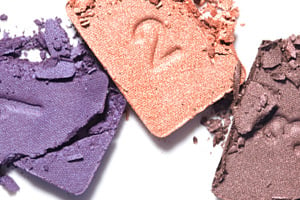 This is a TotalBeauty.com make up article
Celeb makeup guru Carol Shaw helped us create this quiz so that you can find the sexiest eyeshadow to compliment your peepers.
Hair & Makeup: Get the look from the gorgeous Lela Rose 2011 Resort Presentation with Beauty.com. Michael Shaun Corby for Alterna (hair) and Napoleon Perdis (makeup) helped beautify the presentation with a coral lip, peachy/nude eyes and a casual faux bob.
Hair Care products used at Lela Rose 2011 Resort Presentation:
Alterna Caviar Anti-Aging Rapid Repair Spray
Alterna Caviar Anti-Aging Working Hair Spray
Alterna Caviar Anti-Aging Dry Shampoo
Escorted by NARS Creative Director and Founder François Nars, Isabella Rossellini attended last night's CFDA Awards Gala (2010), at Lincoln Center in New York City to present the Fashion Icon Award to Iman. Isabella wore all NARS makeup to the event. Excited about her appearance, François encouraged Isabella to wear the soon-to-be launched Pure Matte Lipstick.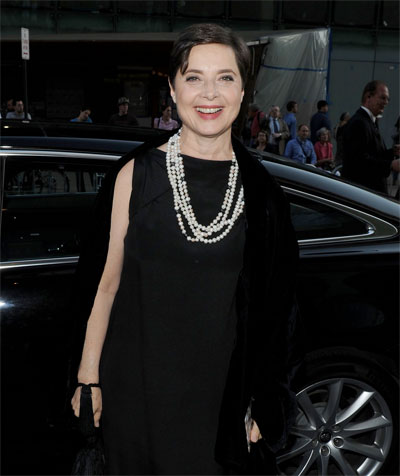 "Rather than going with a nude sheer, we went with a modern, matte lip, similar to Isabella's natural lip tone," says NARS International Makeup Artist James Boehmer. "This balanced the look and gave more overall color – making the eyes appear less intense."
Below are the NARS products that James used on Isabella Rossellini:
Christina Aguilera fans, rejoice! The mega-talented singer is back and looking better than ever. Celebrity makeup artist Kristofer Buckle did the makeup honors for Christina's highly-anticipated appearance at tonight's MTV Movie Awards 2010 in Los Angeles. Kristofer shared the scoop on Christina's red carpet look with Talking Makeup. Dress by SS10 Atelier Versace.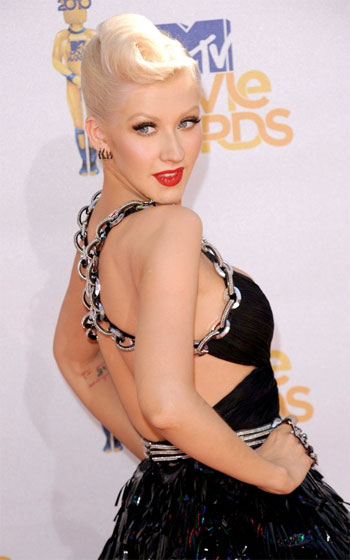 Christina Ricci Wears NARS to the 2010 MoMA Event!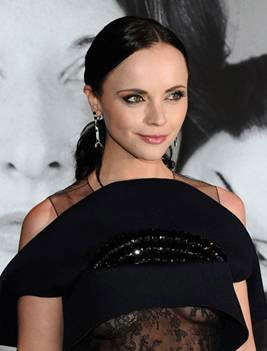 Christina Ricci attended last night's (June 1st, 2010) show closing celebration of Marina Abramovic's "The Artist Is Present" at New York's Museum of Modern Art. "I wanted Christina's look to exude edgy classic noir," says NARS National Makeup Artist Francelle . "It's all about the eyes. We kept them classic but infused edginess by adding green tones."