All Posts Tagged With: "Kat Von D"
Actress Zoe Saldana, Designer Charlotte Ronson, DJ Samantha Ronson and Tattoo Artist Kat Von D are just a few of the VIPs who helped to celebrate the opening of Sephora's newest store at the Meatpacking District 21-27 Ninth Avenue New York, NY 10014, Thursday, September 15, 2011.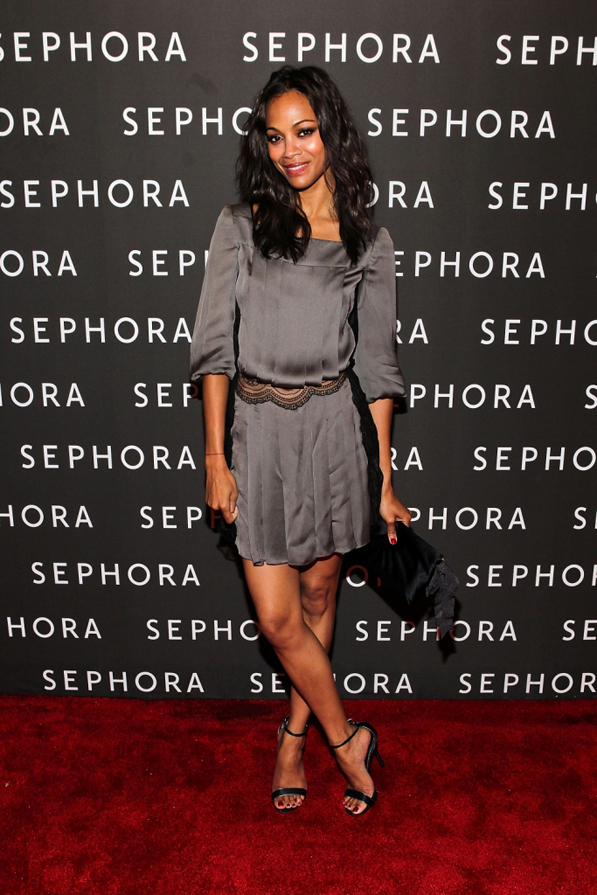 Top celebrities, along with the hottest fashion and beauty insiders, joined to celebrate the opening of Sephora's newest store in New York City's famed Meatpacking District, the epicenter of art and creativity. With this opening, Sephora establishes one of the most modern and transformative beauty shopping experiences anywhere in the word, incorporating innovative design, state-of-the-art services and exclusive brands for its 16th Manhattan location.
Whether you are a jet-setter or always on the move, Sephora offers a variety of beauty minis perfect for purses, pockets, and carry-ons that won't have you second-guessing your beauty routine. Now you can board beautifully by air, land or sea with these glamorous on-the-go favorites:
NEW Sephora Collection Summer Goddess Palette, ($36) – Achieve the ultimate summer look with a radiant bronzer and bright "summer eyes" eyeshadow shades. This all-in-one palette contains everything you need to capture summer's hottest look.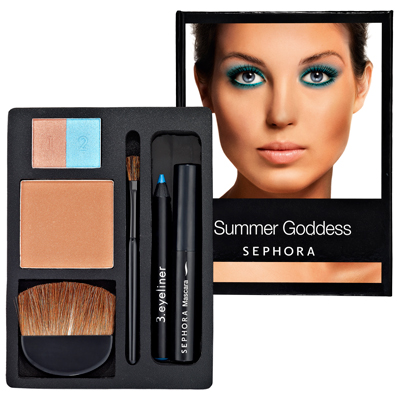 Give Thanks with These Beautiful Buys …Only at Sephora
Now that you've satisfied your tummy with hearty eats, it's time to satisfy your craving for beauty! Beat the crowds this Black Friday and make Sephora your first shop stop for true holiday magic. From adorable stocking stuffers, to larger than life makeup sets and fragrance kits, Sephora is offering sweet steals and deals you and your wallet won't want to miss!
Check out these Black Friday finds:
· Kat Von D Painted Love Lipstick Gift Set ($34, $54 Value!) – This trio of rich, full-color lipsticks is perfect for creating a smoldering, sultry holiday look. NEW! LIMITED EDITION!
The show: Liquid Metal
The trend: A strong cat eye
The Color Story: Incorporating the vintage yet edgy style seen in the collection, the makeup look features structured brows, a strong cat eye, porcelain skin and deep red lips. The makeup look was by Sephora PRO Beauty Team, lead by Gilbert Soliz.

Photography courtesy of Nick Baratta
How to Get the Look:
• Complexion – To create a polished face, start with the Sephora Collection Hydrating & Smoothing Foundation. Then, buff on the Sephora Collection Mineral Double Compact Foundation SPF 10 with the Rounded Powder Brush #4.
• Eyes – Master the cat eye by applying the Sephora Collection Waterproof Retractable Eyeliner in Black to the top lash line. Use the Sephora Collection Brow Tint Pen to create sophisticated and structured brows.
• Lips – To complete the look, try the Kat Von D Painted Love Lipstick in Underage Red.