All Posts Tagged With: "brows"
Enhance your beauty WOW with vegaBROW!
It's no secret that thick, full eyebrows have made a huge comeback. Models like Cara Delevigne may have helped pave the way for this trend but the truth is that fuller brows better frame the face and take decades off the clock.
Gone are the days of barely-there brows; nowadays we have fluffy, full brows that frame the face, and are always bold. Helping you achieve that bold brow look naturally, the Toppik Brow Building Fibers Set has everything you need to thicken up even the most over plucked brows.
Some beauty trends have us raising eyebrows, while some are just damaging to brows in general. From barbed wire, to feathered brows, and even extensions, our brows don't always get the TLC they need to stay healthy and full. With RevitaBrow Advanced you can recover from any beauty mishap or keep your brows healthy while exploring the latest trend with just one quick swipe a day!
One beauty trend I've been seeing lately are full brows, think model Cara Delevingne and even Kim Kardashian brows who have gorgeous thick eyebrows. Achieving this trend can be difficult because of over-plucked or under maintained eyebrows of our past but luckily, RevitaLash Hi-Def Tinted Brow Gel can help enhancing your own natural brows and make them appear thicker and better.
How to get full brows
RevitaLash Hi-Def Tinted Brow sculpts and defines eyebrows to create a fuller look, while filling in areas that may be sparse or damaged.  In addition, the Hi-Def Tinted Brow Gel conditions brows to protect from breakage, and create soft and naturally beautiful brows. A must-have!
Price: $32.00
Availability: www.revitalash.com
The No Brow Look. Marion Cotillard is looking fabulous and brow-less on the cover of Vogue Paris September issue 2010. Do you love?
My love for the Christi Harris Brow System was instant. I recently even got a compliment from a brow expert I met in a spa on how great my brows looked. Really? Me? I did it myself I answered quickly. Glad you love. Thanks to Christi Harris brow products even a brow amateur such as myself can get brows just right. Here's is the latest from the brand: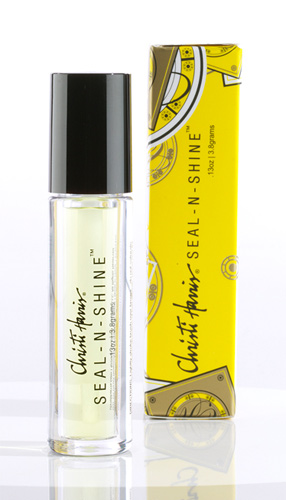 Christi Harris Seal-N-Shine, $15.99: A clear, brush-on serum, Seal-N-Shine offers 24-hour wear, holding brow hair in perfect place and maintaining color all day. The formula also contains protein to strengthen brow hair for added fullness and imparts a naturally luminous sheen.
Christi Harris brow products are available at christiharrisbrows.com
Penelope Cruz, Jennifer Lopez, and Paula Patton Oscars 2010: The Brows
The stars were shining bright on the red carpet at the Oscars last night, and it's no coincidence that the most beautiful women there all had their brows shaped by the same person: Anastasia Soare, The Definitive Brow and Eye Expert! Penelope Cruz, Jennifer Lopez, and Paula Patton all had appointments with Anastasia at Anastasia Beverly Hills in the days leading up to Oscar Sunday.
Penelope Cruz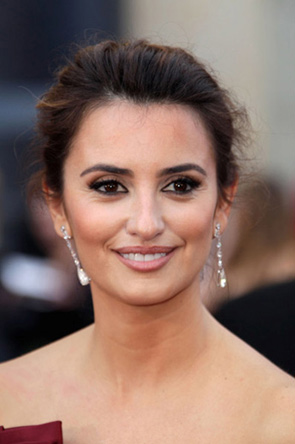 Anastasia shaped Penelope Cruz's brows in a high full arch, making her arches bold and defined. Penelope has big, beautiful eyes that can support a high arch.
Fall 2010 NYC Fashion Week. Show: Narciso Rodriguez. Makeup by Dick Page, Shiseido Artistic Director.
The look and inspiration: The statement of the look was the bold, dark eyebrows. The graphic eyebrows worked with the collection.
Get the Look from Shiseido Backstage at Narciso Rodriguez. The makeup breakdown, all products from Shiseido Makeup collection.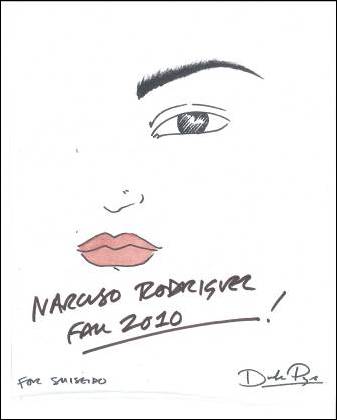 EYES
Dick swirled a mix of Shiseido Makeup Luminizing Satin Face Colors in High Beam White (WT905) and Soft Beam Gold (BE206) on the eyes. 
GET THE LOOK: Love Fergie's brows at the 67th Golden Globe Awards? Well, the secret to Fergie's perfect brows is Beverly Hills' most sought-after brow expert, Anastasia Soare, who is a must for any A-Lister walking the red carpet. BTW-Fergie's lilac chiffon gown was by Elie Saab.
This year, Anastasia perfected the brows of Golden Globe winner Julianna Margulies, as well as nominees Penelope Cruz, Jane Adams, presenter Jennifer Garner. Other regular clients of Anastasia's who were also at the Golden Globes include Nine star Fergie and Mad Men's Elisabeth Moss.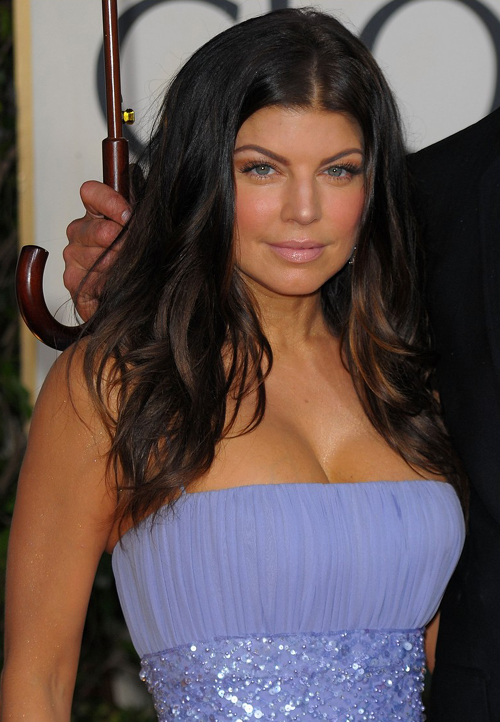 Anastasia's tips on how to get your brows red carpet ready:
How many days/weeks before a big event should you have eyebrows done? Why this period of time? 
"We never want to schedule brow shaping's for actresses the day before or the actual day of an event because there is too much running around between fittings, hair and makeup and your skin can become very sensitive to wax after a facial or with the application of makeup right after a shaping. I prefer 3-6 days before as this gives the skin enough time to be even with the skin tone of the face. When we remove hair with wax the dead skin is "exfoliated" off and can be slightly lighter in pigment for a day or two. In addition, in the event that there is any redness at all we want to be cautious and avoid this by shaping ahead."
GET THE LOOK:  Gabourey Sidibe, Golden Globe nominee for her lead role in the movie Precious, partnered with Bobbi Brown to create her Golden Globe glow.
"I wanted Gabourey to look pretty powerful, but still like herself, so I gave her glowing skin and modern, sexy eyes. She doesn't need a lot of makeup, so we added some sparkle shadow, lashes and color to her lips and cheeks, and she was perfect. I love this look because she has a natural glow and looks like the prettiest version of herself."-Bobbi Brown.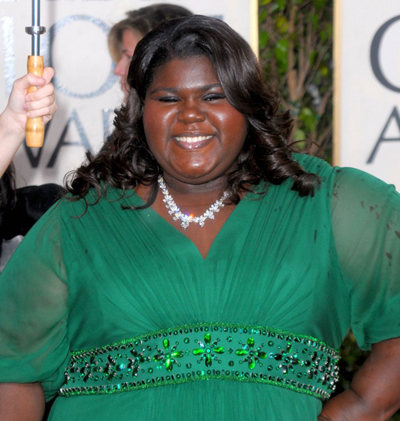 Makeup tutorial on how to get Gabourey Sidibe's makeup look at the 67th Golden Globe Awards using Bobbi Brown products:
Step 1: Prep skin with Soothing Face Tonic and Hydrating Face Cream
Step 2: Apply Chestnut Concealer under eye. Use Concealer Brush to get an even application.
Step 3: Apply Oil-Free Compact Foundation in Chestnut with a sponge and/or Foundation Brush