All Posts Tagged With: "brow powder"
GET THE LOOK:  Gabourey Sidibe, Golden Globe nominee for her lead role in the movie Precious, partnered with Bobbi Brown to create her Golden Globe glow.
"I wanted Gabourey to look pretty powerful, but still like herself, so I gave her glowing skin and modern, sexy eyes. She doesn't need a lot of makeup, so we added some sparkle shadow, lashes and color to her lips and cheeks, and she was perfect. I love this look because she has a natural glow and looks like the prettiest version of herself."-Bobbi Brown.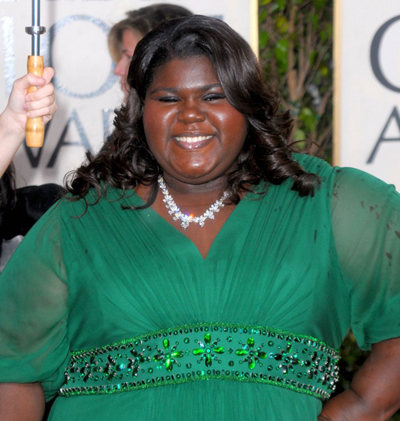 Makeup tutorial on how to get Gabourey Sidibe's makeup look at the 67th Golden Globe Awards using Bobbi Brown products:
Step 1: Prep skin with Soothing Face Tonic and Hydrating Face Cream
Step 2: Apply Chestnut Concealer under eye. Use Concealer Brush to get an even application.
Step 3: Apply Oil-Free Compact Foundation in Chestnut with a sponge and/or Foundation Brush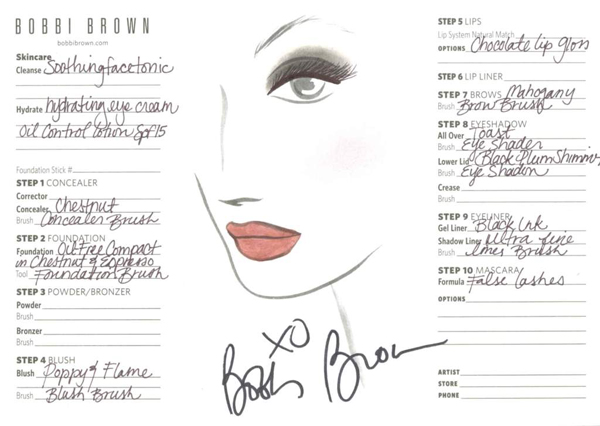 I can tell you enough how much I LOVE the new Dior JazzClub Total Eyelook Makeup Clutch. This all about the eyes kit or palette is a must-have for all makeup lovers and addicts. If you never bought an eye shadow before then this is where you need to start!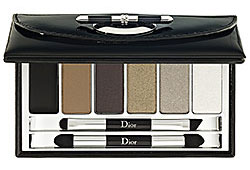 Dior JazzClub costs $65 but you get SO much for your money! You get an eye liner, brow powder, 1 matte eye shadow, and 3 iridescence eye shadow all in extremely wearable, classic, day or night colors. The kit even comes with the right makeup brushes. Needless to say, the Dior JazzClub Total Eye Look Makeup Clutch looks super glamorous in your purse and is easy to travel with. Also great as a present or gift. You just can't go wrong with this Dior, lol:)
Watch Marta's video blog  talking about Dior JazzClub:
Here is the official description: A makeup clutch packed with all you need to create a smoky jazz look. This limited-edition Jazz Club Couture Eye Palette features Dior's signature silver toggle on a black patent clutch, which is the must-have accessory for the season. Inside, you'll find four eye shadows, a brow-shaping powder, and a cream-to-powder eyeliner—all are perfectly coordinated to create a sultry, smoky-jazz harmony.
Dior JazzClub Total Eyelook Makeup Clutch is available at www.sephora.com