All Posts Tagged With: "makeup brushes"
Makeup Brushes anyone? Check out the ULTA Beauty's holiday exclusives from Eco Tools, Real Techniques, and IT Cosmetics. Don't be afraid to brush on the holiday cheer this season! With a brush set for everyone on your list from beginner to contouring expert, these sets exclusively available at Ulta Beauty have you covered! From chic and glittery, to cult favorites, stuff those stocking with sets that are guaranteed to please!
BTW: There is 'nothing better than' the smell and feel of a new makeup brush. It's nice to wash old makeup brushes but for me I like to repurchase them at least once year (Not as often as a toothbrush, ha). Nonetheless, I feel it's more hygienic.
IT Brushes For Ulta All That Glitters Brush Set
Mother's Day Gift Ideas: I'm all about Dolce&Gabbana if you know me by now:) Here are some Mother's Day gift ideas all by my favorite brand.
Dolce&Gabbana Rose the One, a rosey and feminine fragrance with a gorgeous bottle. Dolce&Gabbana perfumes are THE best according to Marta. This one smells very similar to its sister Dolce & Gabbana The One just a little lighter. Although it's called 'Rose The One' I don't smell any strong rose scent, which is a plus.
Introducing Dolce&Gabbana The Brush Collection a collaboration with Pat McGrath.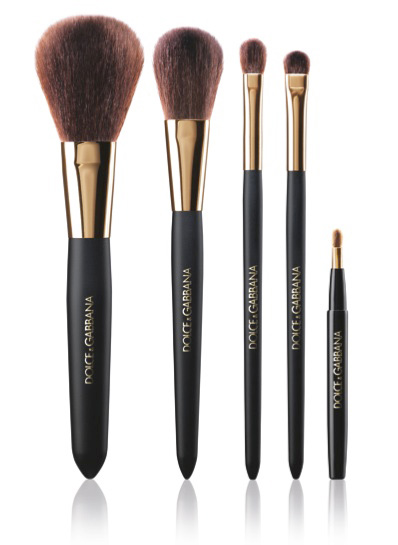 Pat McGrath on The Brush Collection:
In an invaluable collaboration with Dolce & Gabbana, superstar make up artist, Pat McGrath lends her immeasurable backstage experience and unrivalled expertise to the design and development of The Brush Collection. "As a professional I know that the quality of make-up tools are just as important as the quality of the make-up, if not more so, "says McGrath. "Our goal was to create tools for a beauty ritual that's effective, effortless and luxurious – and for each brush to exist as beautiful object in itself. It was very rewarding to help develop these remarkable brushes; they're the perfect tools for delivering a polished perfected look that every woman can easily achieve".
Elisabeth Moss looked stunning on the red carpet last night and as she took stage with her fellow cast members to receive the award for "Best Drama", for "Mad Men", the hit series in which she stars. Celebrity makeup artist, Lauren Kaye Cohen shares how she created Elisabeth's ethereal look: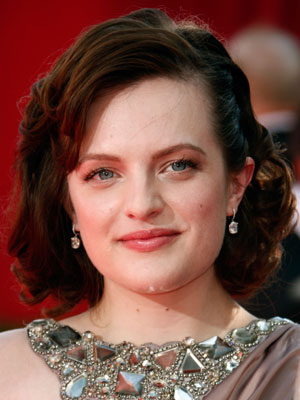 SKIN: To get Elisabeth's radiant-looking, flawless skin, I began by using a combination of shu uemura's Face Architect Smoothing Fluid Foundation and the new Nobara Cream Cover Stick Foundation (in areas that needed more coverage) both in shades 784. I applied both foundations with shu uemura's Natural 18 Goat Brush. I then dabbed a bit of YSL Teint Parfait Complexion Enhancer in 02 Rose Pearl with my fingertips across the tops of her cheekbones. I finished with shu uemura's Face Powder in Matte 5yr Light, applying it just to the center of the face with shu's Natural Brush 27.
In Marta's Makeup Bag:
Darac Beauty Sifted Blur & TourQuam 3-D Face Sculpting Brush: I use both to touch up my makeup on the go. The TourQuam 3-D Face Sculpting Brush ($40) is one of the best makeup brushes I've ever used. I met Darac in New York City this past July, and listened to his fascinating story of how he invented this very unique makeup brush. I love entrepreneurs and inventors, and Darac is no exception!
TourQuam takes what you know about conventional makeup brushes and abolishes it into to the dark ages. Today, the type of brush you use to paint your walls is the type of brush you use to apply cosmetics. they pick up and deposit a clump of product in one place, so you waste time blending it out; it is impossible to get into the corners and facets of the face; application is heavy and cakey.


TourQuam 3-D Face Sculpting Brush after use.
Darac Beauty resolves all of these problems with multiple layers of patented technology housed in one brush, creating 3-dimensional beauty. *Please be advised that this brush contains magnets that may interfere with a pacemaker or similar medical device. Also comes in a bigger size: TourQuam Luxe.
I can tell you enough how much I LOVE the new Dior JazzClub Total Eyelook Makeup Clutch. This all about the eyes kit or palette is a must-have for all makeup lovers and addicts. If you never bought an eye shadow before then this is where you need to start!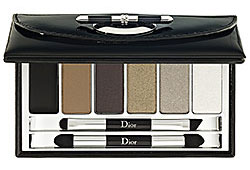 Dior JazzClub costs $65 but you get SO much for your money! You get an eye liner, brow powder, 1 matte eye shadow, and 3 iridescence eye shadow all in extremely wearable, classic, day or night colors. The kit even comes with the right makeup brushes. Needless to say, the Dior JazzClub Total Eye Look Makeup Clutch looks super glamorous in your purse and is easy to travel with. Also great as a present or gift. You just can't go wrong with this Dior, lol:)
Watch Marta's video blog  talking about Dior JazzClub:
Here is the official description: A makeup clutch packed with all you need to create a smoky jazz look. This limited-edition Jazz Club Couture Eye Palette features Dior's signature silver toggle on a black patent clutch, which is the must-have accessory for the season. Inside, you'll find four eye shadows, a brow-shaping powder, and a cream-to-powder eyeliner—all are perfectly coordinated to create a sultry, smoky-jazz harmony.
Dior JazzClub Total Eyelook Makeup Clutch is available at www.sephora.com