All Posts Tagged With: "YSL"
Redken Creative Consultant Guido styled the hair at the Spring/Summer 2012 Yves Saint Laurent fashion show, October 3rd, 2011, taking inspiration from the fashion house's own rich history, mirroring a collection which also seemed to be a chic, well-cut update of their revered style.

Yves Saint Laurent Spring/Summer 2012 Paris Fashion Week
"YSL has such a heritage that it's always its own reference. This is a very glamorous, very womanly woman. It's a wet look hairstyle, with all of the hair is kept away from the face, like an actress. Raking the fingers through the hair adds a richness to it."–Guido, Redken Creative Consultant
Redken Products Used:
According to Victoria's Secret Angel Alessandra Ambrosio's Twitter her favorite summer nail polish is YSL No9! "Getting a manicure with my new favorite summer polish!!! YSL No9".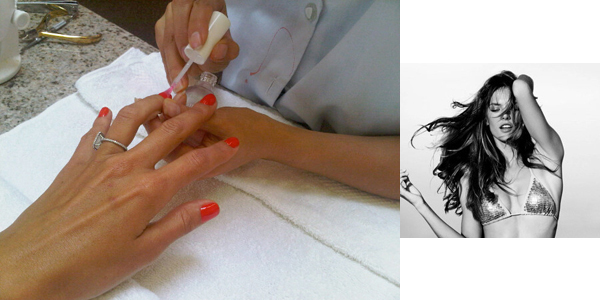 Photos via Alessandra Ambrosio's Twitter
YSL's Fall Makeup Look 2010. This season the YSL woman takes to the stage. She is excessive, flamboyant, passionate. She experiments with color to reinvent herself. Her life is a theatre. She plays with textures and shades: satin skin, velvet lips, eyes shimmer in metallic hues. There are no rules. She is after all, the YSL Woman!
GET THE LOOK
FACE :
PERFECT TOUCH N° 6 – Gold beige
Christina Aguilera fans, rejoice! The mega-talented singer is back and looking better than ever. Celebrity makeup artist Kristofer Buckle did the makeup honors for Christina's highly-anticipated appearance at tonight's MTV Movie Awards 2010 in Los Angeles. Kristofer shared the scoop on Christina's red carpet look with Talking Makeup. Dress by SS10 Atelier Versace.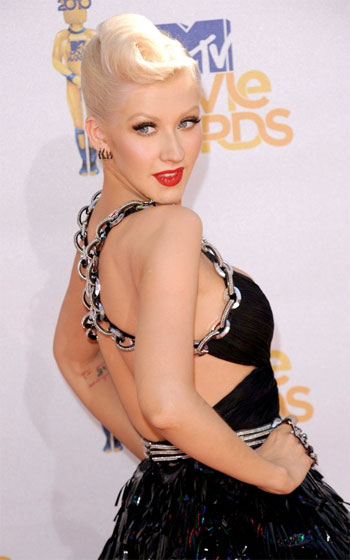 OPIUM YSL New Bottle: YSL has done a fabulous job of updating the look of a classic fragrance. The transparent window recalls the "O" and is luminescent like the sun of a dreamy, imaginary world where the Opium fragrance takes you. (only the bottle has changed, the fragrance remains the same).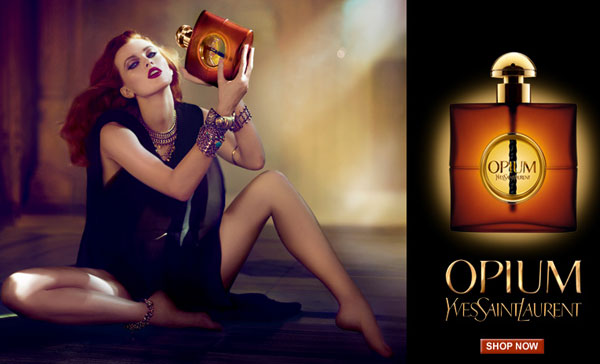 Available now online at www.yslbeauty.com
Celebrity makeup artist Dotti created Maggie Gyllenhaal's makeup look for last night's Metropolitan Opera gala premiere of Armida, hosted by YSL. Dotti used the Beverly Hills Multiple Tint as well as Pro-Prime Smudge-Proof Eyeshadow Base, both new products for NARS Summer 2010 makeup collection. To accent Maggie's cheeks, Dotti opted for a very clean, nude eye.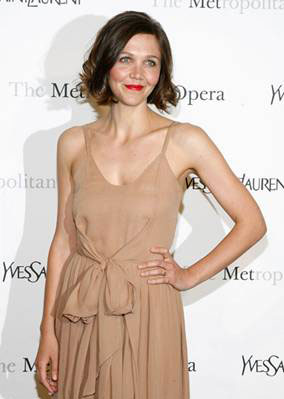 "I liked the texture of the Smudge Proof Eyeshadow Base so much that we decided to go without any color on the eyes," Dotti said of the look. She also let us know that Maggie loved the bold colors of the NARS Summer 2010 Collection!
NARS Pro-Prime Smudge Proof Eyeshadow Base will be available May 1st, 2010, at Sephora; the NARS Multiple Tints will be available May 1st, 2010, at narscosmetics.com.
YSL Eye Event 2010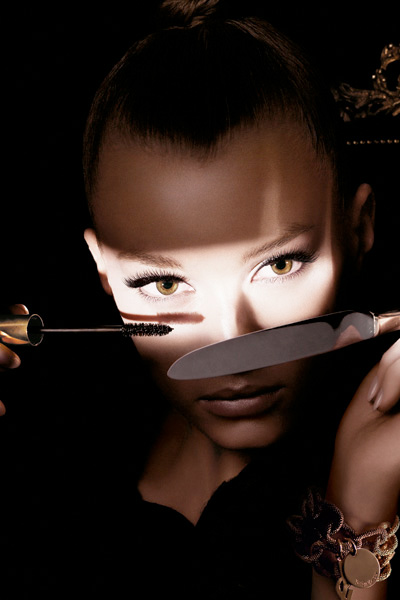 The NEW product additions include:
OMBRES SOLO – Smoothing Effect Eyeshadow in 12 individual shades. Comes with a brush applicator for a truly professional finish.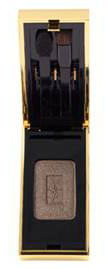 Oscars 2010: From glowing skin to smoky eyes and perfect pouts, stunning stars turned heads on March 7th at the 82nd Annual Academy Awards in Hollywood. Helping perfect those looks was Bruce Grayson, makeup department head for the Academy Awards. As the lead artist for the Academy Awards, Grayson works with Hollywood's top talents and is an expert at creating an award-winning look – and now he's sharing his star-worthy tips for getting celebrity gorgeous at home!


Bruce Grayson
Tip #1: Prep Your Skin
It's important to prep your skin a few days before a big event. In addition to drinking lots of water and eating a healthy diet, the key to glowing skin is following a strict skincare regimen. For pre-event prep, try the Olay Professional Pro-X Intensive Firming Treatment ($62) – this two step kit combines a hydrating mask and tightening serum. Packed with an effective blend of anti-aging ingredients, it works to firm skin by helping restore its natural fullness, elasticity and tension. In just five days skin looks significantly younger and firmer!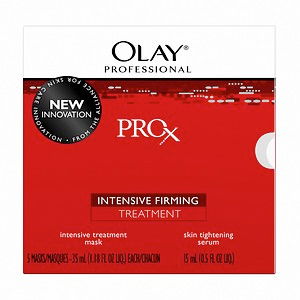 Carey Mulligan Oscars 2010: The Makeup
Makeup artist Georgie Eisdell prepped Oscar nominee Carey Mulligan for the big Oscar night.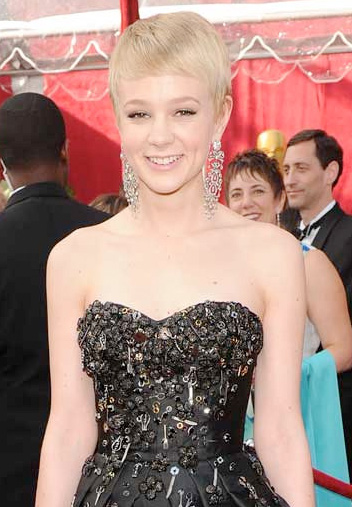 How to get Carey Mulligan's Oscars 2010 makeup look by makeup artist Georgie Eisdell:
"This was Carey's first Oscars so I wanted to make sure she looked age appropriate but still embrace the glamour of the night. Carey's dress was edgy and elegant so I wanted to keep her makeup looking fresh and youthful. I wanted to enhance the natural beauty of her skin so I used La Mer foundation lightly powdered with La Mer's translucent powder over that. For her eyes, I used Chanel soft beige and pink shadows from their spice palette. I used MAC's black track eye liner followed by YSL's Faux Cils mascara in black. To finish off her eyes I sharpened up her eyebrows with Laura Mercier's soft blonde brow powder duo. For her cheeks, I wanted to give them a pinched cheek look with Dior's glowing color powder blush in fruit de la passion. For the finishing touch on her skin, I used Bobbi Brown bronzing powder in medium. And finally on her lips I used Dior addict lip polish 004. I used La Mer body creme on the way out the door to give her body the same glow."
GET THE LOOK: Funny lady and Golden Globes nominee Tina Fey was made up by celebrity makeup artist Ana Marie last night at the 67th Golden Globe Awards using Lancôme products. Here's the scoop on Tina Fey's makeup at the awards straight from Ana Marie. The inspiration, says Ana Marie, was Old Hollywood/1950's with a twist.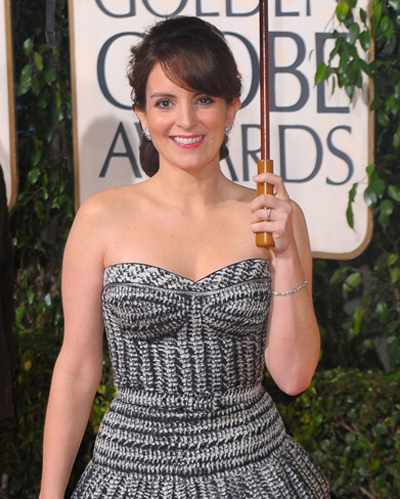 The makeup tutorial on how to get Tina Fey's makeup look by celebrity makeup artist Ana Marie for Lancôme:
Tina's skin was prepped with Lancôme Secret de Vie Toner (Ana Marie's favorite!) and moisturized with Bienfait Multi Vital, a combination that keeps the skin looking vibrant all day. Lancôme Absolue Foundation in Pearl evened out Tina's complexion. Ana Marie applied it with a foundation brush and blended with a damp sponge to make the foundation more transparent.