All Posts Tagged With: "Eye Lash Curler"
Looking for a new eye lash curler? Tweezerman Pro Curl Curler ($20) comes with a distinctive rose gold design and it is ergonomically crafted for a pinch-proof precision. Perfectly designed to fit all eye shapes.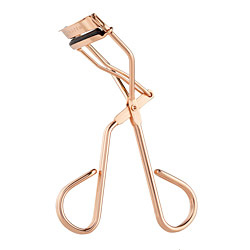 Key Benefits:
Larger opening area for ease of use
Thick, rounded silicone pad ensures an always-intense curl
Narrower top bar adapts to all types of eye shapes
GET THE LOOK: Funny lady and Golden Globes nominee Tina Fey was made up by celebrity makeup artist Ana Marie last night at the 67th Golden Globe Awards using Lancôme products. Here's the scoop on Tina Fey's makeup at the awards straight from Ana Marie. The inspiration, says Ana Marie, was Old Hollywood/1950's with a twist.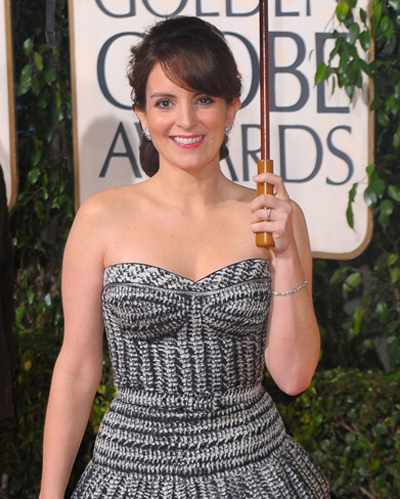 The makeup tutorial on how to get Tina Fey's makeup look by celebrity makeup artist Ana Marie for Lancôme:
Tina's skin was prepped with Lancôme Secret de Vie Toner (Ana Marie's favorite!) and moisturized with Bienfait Multi Vital, a combination that keeps the skin looking vibrant all day. Lancôme Absolue Foundation in Pearl evened out Tina's complexion. Ana Marie applied it with a foundation brush and blended with a damp sponge to make the foundation more transparent.
In my recent interview with beautiful Bethenny Frankel who also happens to be a very talented natural food chef to the stars, she revealed to me the secret to her long sexy eye lashes.

Bethenny Frankel Celebrity Natural Food Chef.
Bethenny Frankel is a natural food chef to celebrities like: Mariska Hargitay, Alicia Silverstone, and Paris Hilton. Bethenny was also one of 16 candidates on The Apprentice: Martha Stewart and appears on Bravo's the Real Housewives of New York City.

The cast of Bravo's The Real Housewives New York City.
"…I use Revlon $3 gold eye lash curler which has a coil spring on it. That's better than all these $50 ones. And I use Trish McEvoy mascara, it is really good".